People: Meghan Markle and Prince Harry 'Definitely Lean on Each Other,' Source Claims
A royal source dished on the special bond the Duke and Duchess of Sussex share with each other and how they rely on each other when things are going tough.
In just one year of marriage, Prince Harry and Meghan Markle have become the prototype of the ideal kind of love.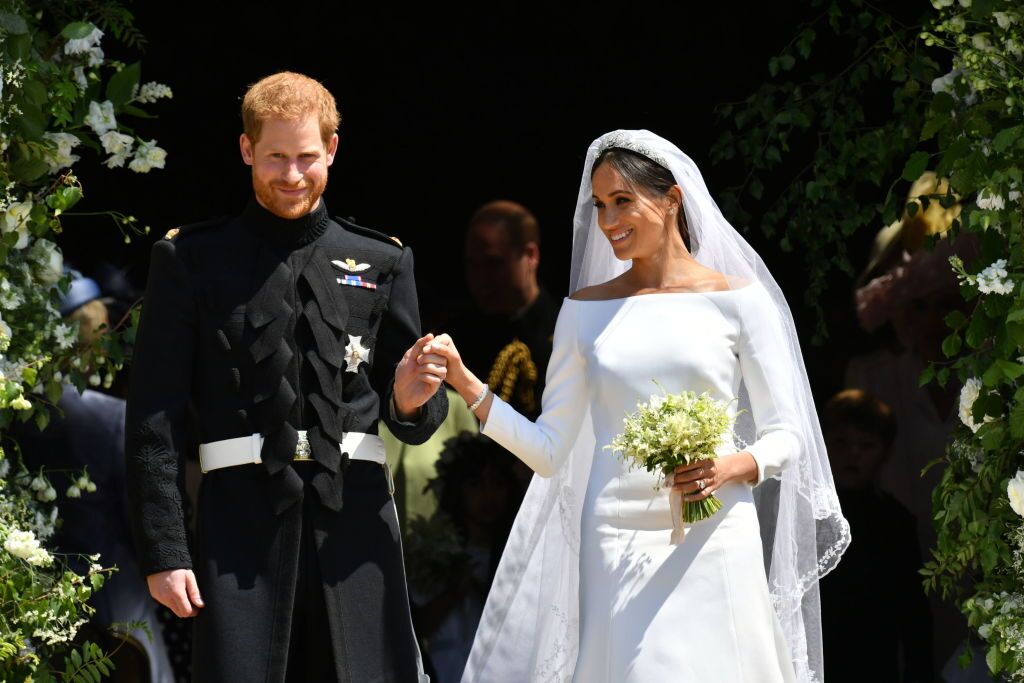 The royal couple has become a force to be reckoned with, as they are often seen holding hands and supporting each other.
And with the birth of their son Archie, in May, the lovebirds have only further solidified their love.
While we only get to see the loved-up part of their relationship, an anonymous source recently revealed to PEOPLE that the couple is there for each other during tough times.
With the recent surge in criticism of the Sussexes after their private jet travels and staff turnover, an insider disclosed that Harry and Meghan have only stuck closer.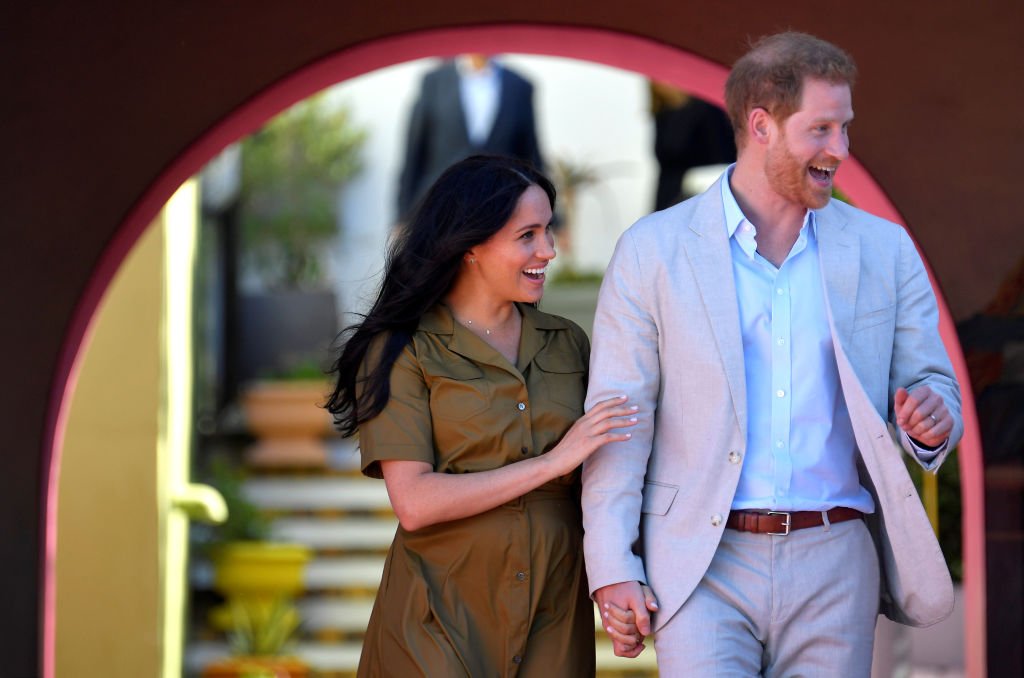 Speaking to the outlet, the source said:
"They definitely lean on each other during challenging times." 
The insider also added that their journey to Africa makes them excited, as the continent holds a special place for them.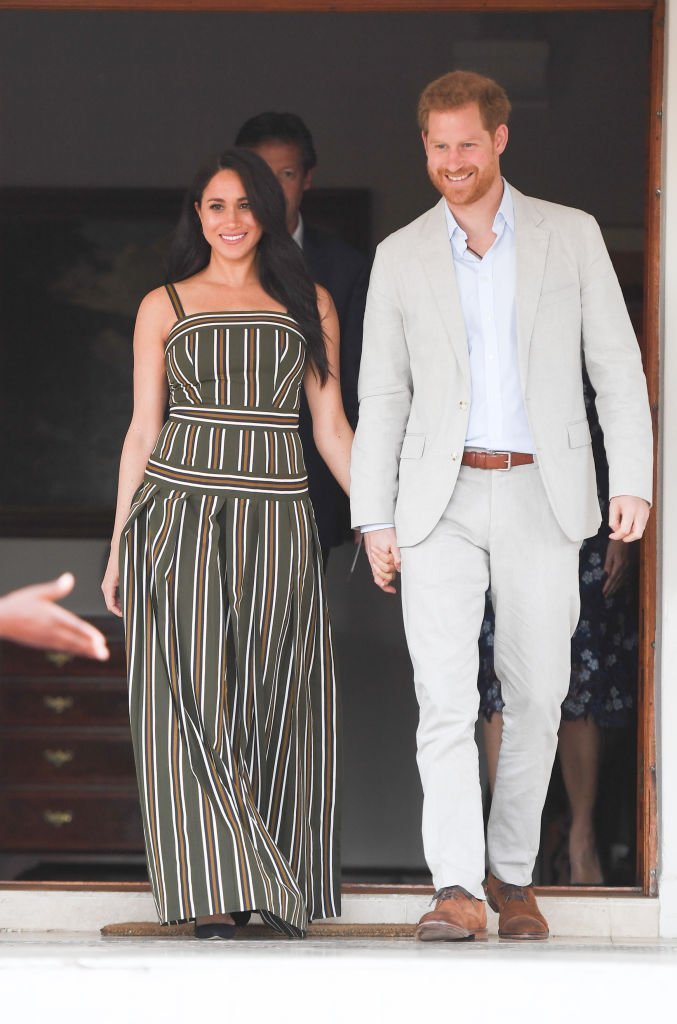 In 2016, after just two dates, Harry took Meghan to Botswana so that they could get to know each other truly.
The Duke and Duchess of Sussex's excitement attached to Africa were evident on day two of their tour.
The royal couple visited Monwabisi beach to interact with mentors of the Waves for Change initiative.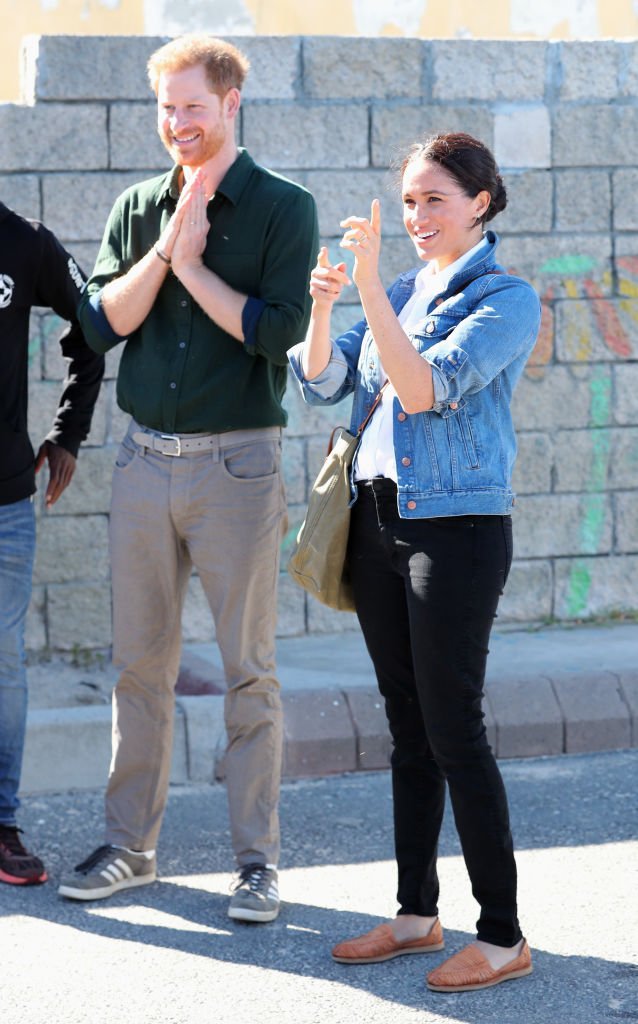 After their engagement at the beach, the lovebirds spontaneously shared an intimate kiss before heading off in different cars.
As reported by PEOPLE, Meghan was returning home to their son while Harry was heading out for a solo engagement to learn how locals combat the menace of poaching.
Harry and Meghan were seen to share a kiss today as they got into separate cars - she was going back to Archie and he was off to another engagement. pic.twitter.com/wlsUy1ZYHd

— Rebecca English (@RE_DailyMail) September 24, 2019
Their tender moment came after the new parents praised each other during a "power hand" activity that asked them to identify their strengths.
Ash Heese, a manager for Waves for Change recounted the moment, saying:
"She said parenting is the new strength that she and Harry are learning. She said, 'He's the best dad,' and Harry said, 'No, she's the best mom.' "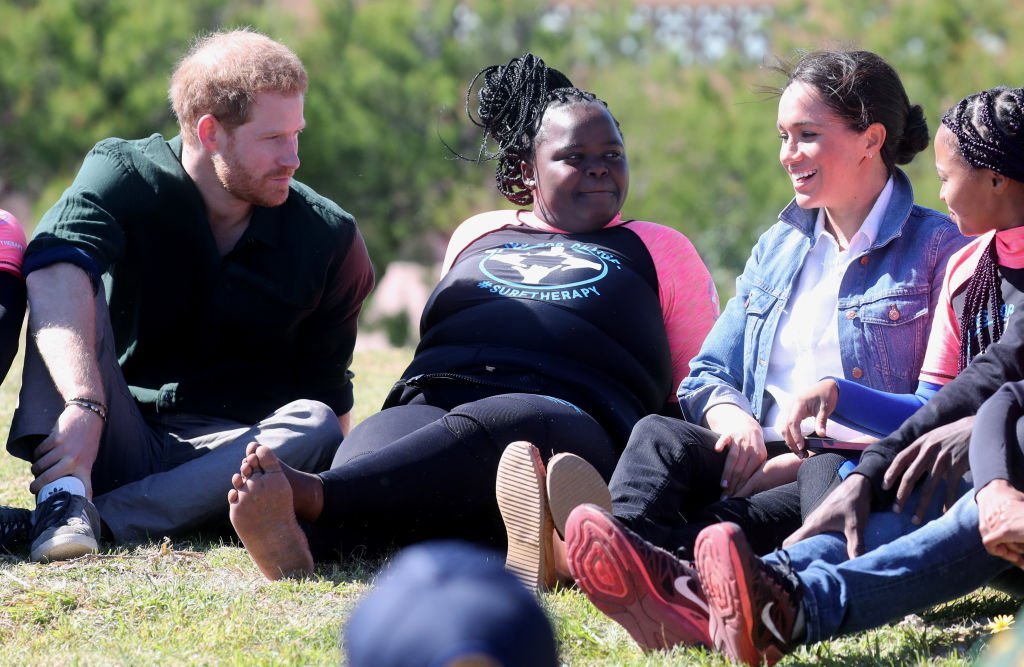 Harry and Meghan are indeed the embodiment of true love.