'Meet the Browns' Actress Kym Whitley Shows Injuries She Suffered after Nasty Fall & Her Celebrity Friends Send Well-Wishes
Famous "The Boondocks" star Kym Whitley takes to social media to share a "graphic" video of the injuries she suffered recently, and a number of her famous friends pitched in with get-well-soon wishes. 
Whitley shared a short clip of herself lying in bed while holding an ice pack to her face.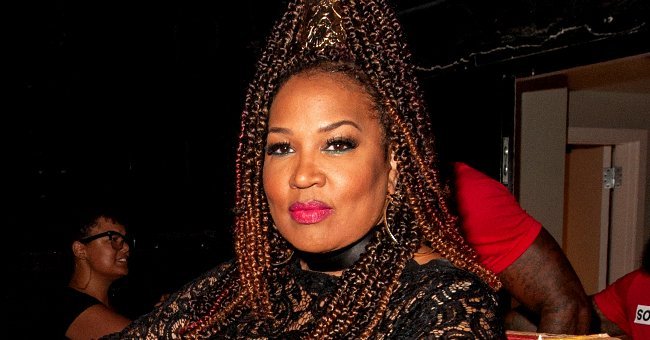 The video runs for a short time as the comedian explained that it had been a regular day for her until she had a fall at "a place of business."
"I'M STILL SEXY," WHITLEY SAYS DESPITE HER BADLY BRUISED FACE
The fall happened on Wednesday, September 25, as the video was posted on the same day.
She captioned the post with a short description of how the fall had happened, but that was almost not needed as she gave an explicit explanation about the fall in the video.
"Today, I was running errands, and I had a little fall, at a place of business. Life has a way of slowing you down. I didn't know it was gonna be this bad," Whitley said. 
Her statement was followed by a startling view of her swollen lips as she removed the ice bag. 
"Tell me what you think," she said, looking straight at the camera. 
It was her friend, Jackie Fabulous who laid right beside her that voiced the reaction that most would have probably had as she gave a shocked "whoa!"
Whitley humorously responded by telling Jackie that she "didn't have to do that."
She, however, goes on to mention that the silver lining was that she gets to have supportive friends lay down next to her. 
The women joked as Whitley proudly declared that she is still "sexy" despite her face getting bruised and her lips swollen as they are. 
FAMOUS FIGURES WISH WHITLEY A QUICK RECOVERY 
Whitley's post has garnered attention from celebrities like herself. There is a long list of them in the comments section as they send loving messages to the "Young & Hungry" star. 
The list includes a message of admiration from famous "Orange Is the New Black" actress Danielle Brooks. 
"I love that you continue to find joy and laughter even in hard times. You're the best," her comment reads. 
Holly Robinson Peete also sent a message and tried to cheer Whitley up with some humor. 
"Damnnn! Please get better soon," wrote Robinson Peete. "By the way, you know there are women that are out there trying to pay for that lip."
The many other comments include that from Loni Love, Shaun Robinson, Mary Mary's Erica Campbell, and many others. Overall, it is heartwarming to find that Whitley is still staying humorous despite her condition.