Michael J Fox and Wife Tracy Pollan Pose Together in the 'Honeymoon Capital of the World'
Michael J Fox and his wife Tracy Pollan looked radiant in a picture taken at "the honeymoon capital of the world" — wherever that is. 
Michael J Fox, 58, and Tracy Pollan, 59, looked like newlyweds in some presumably distant part of the world that provided the perfect backdrop to their weekend photo.
Michael and Tracy went on a secret getaway
The couple, who have been together for 31 years now, would not reveal their location, but several fans guessed where they were. The picture is found below. 
In the shot, Fox and Pollan sat near a guardrail which overlooked a sea and some forestry behind them. Their heads leaned against each other as they smiled for the camera.
Pollan, who posted the picture, wrote in the caption: 
"When you vacation in the honeymoon capital of the world, the waiters take good pictures."
The "1st to Die" actress wore a black coat over what looked like a patterned dress while Fox wore a black suit over a lavender undershirt. Their radiance shone through in the shot.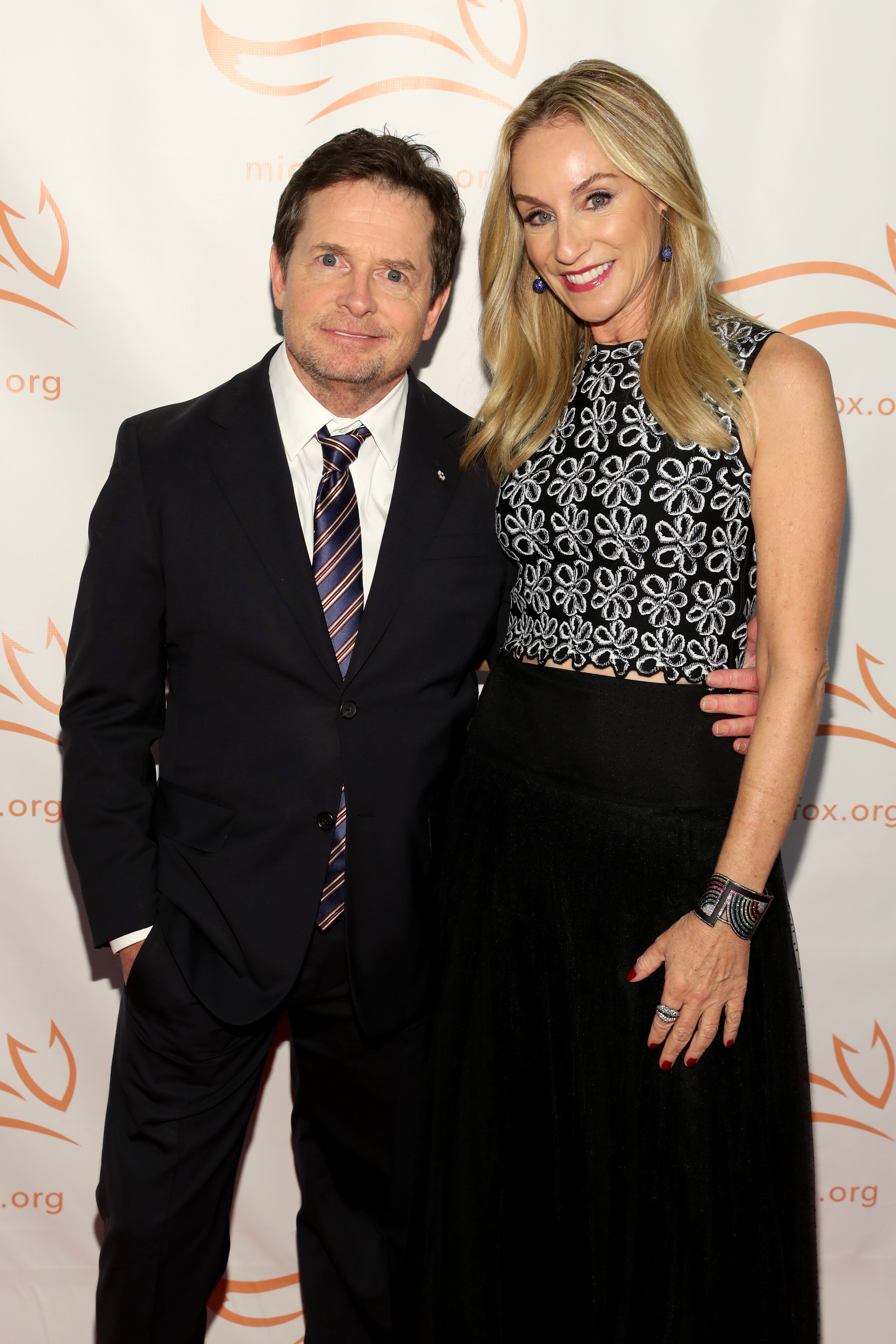 They worked together as friends before dating
The pair have been one of Hollywood's favorite couples ever since they starred together on "Family Ties" back in the 80s. Fox was more popular than his future wife at the time. 
The "Back To The Future" star was in high demand by film companies and women alike. At the time he met Pollan, he was in a relationship with "Facts of Life" star Nancy McKeon.
Meanwhile, Pollan was with Kevin Bacon. Fox and Pollan dated on "Family Ties," but they didn't get romantically involved in real life until they worked on "Bright Lights, Big City."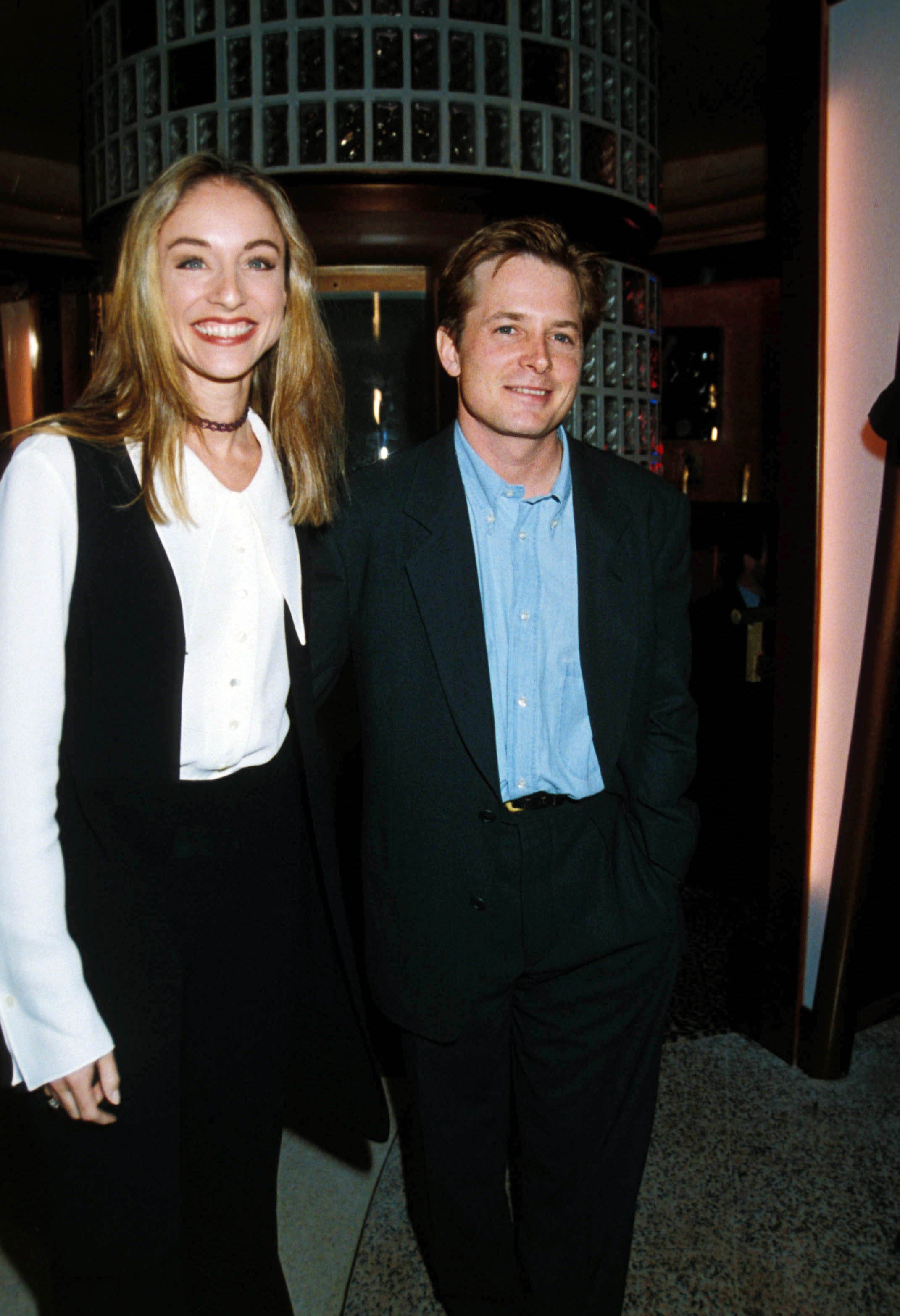 Michael's diagnosis did not stop him from having a family
They began dating in 1987 and were engaged seven months later. In another seven months, they were married. Two years later, they welcomed their first and only son, Sam Michael Fox. 
Things were going well for Fox as a father and actor, and Pollan as a mother and an actress, though her work was not as consistent as her husband's. 
That changed when Fox was diagnosed with Parkinson's disease in 1991 and told he had 10 more years of work. In 1995, the couple welcomed twin girls Aquinnah Kathleen Fox and Schuyler Phyllis Fox.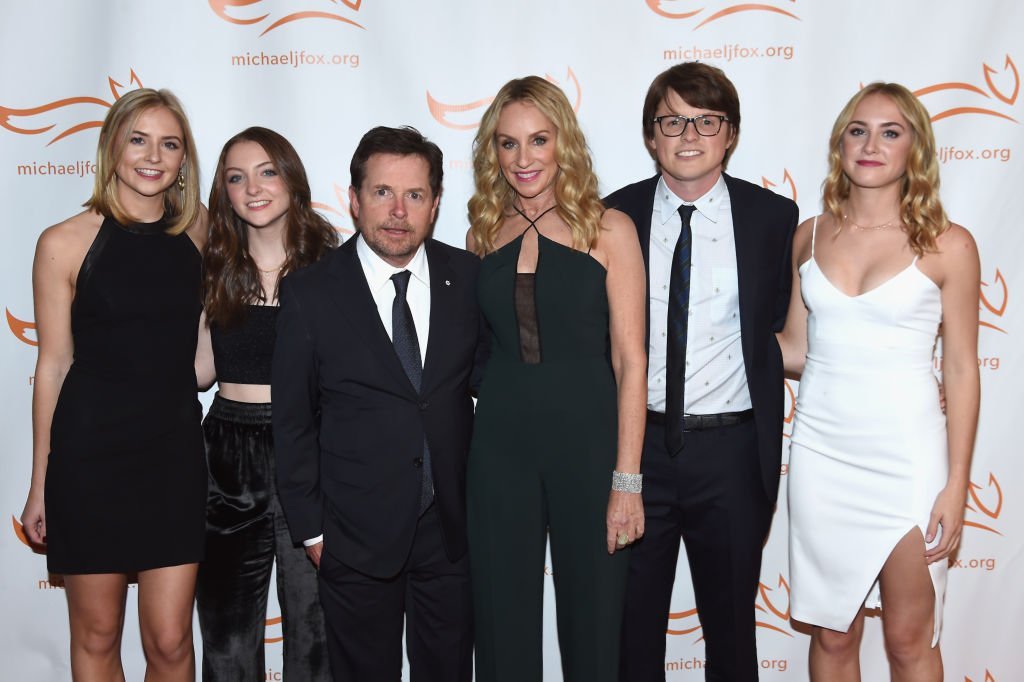 It slowed him down but inspired him to make a change
Fox was still taking advantage of his ability to work, but eventually slowed down in 2000. In 2001, the couple's daughter Esmé Annabelle Fox was born.
By then, Fox had come out with the news of his disease and opened a foundation in his name to help fund research for those suffering from Parkinson's. 
He became the celebrity face of his illness, garnering support from others who shared a Hollywood status. He and Pollan also shared a rare achievement in Hollywood — a decades-long marriage. 
They shared the secret to their long-lasting marriage
Speaking to People in August 2018, the pair revealed the secret to their relationship. They noted similarities like having large families with a sense of humor and being middle children. 
Pollan also touched on how they "give each other the benefit of the doubt" in their relationship. Fox added: "Find the best things about you and the best things about life and celebrate them."
Back in July, the couple celebrated their 31st anniversary with sweet Instagram posts. "The first 31 of forever," Fox wrote underneath a picture of he and his wife smiling into the camera. 
Pollan shared a throwback picture of the two dancing together as well as a current photo and wrote: "Happy anniversary to the love of my life then and now." It's basically the love story we all hope we can have.