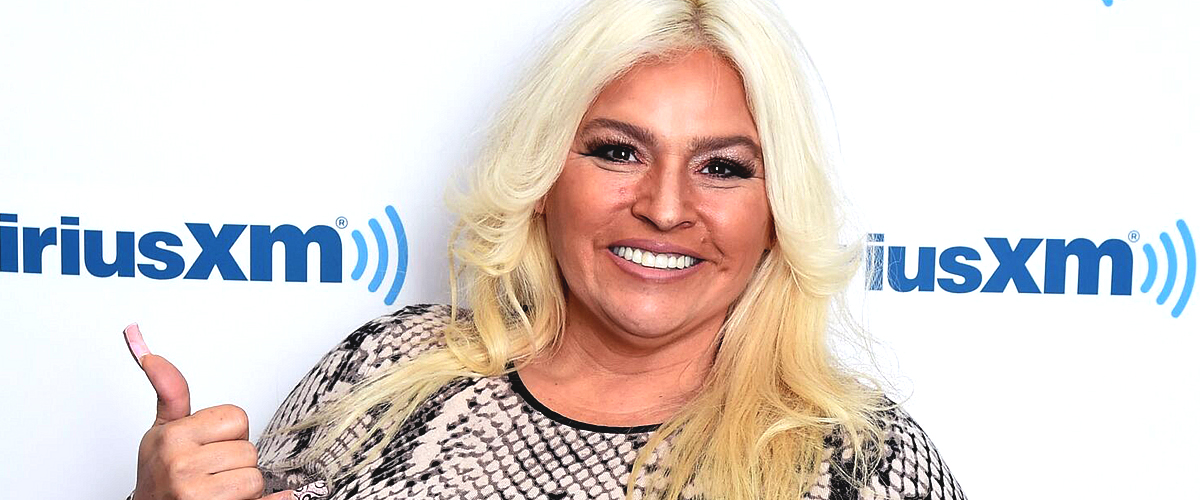 Getty Images
Cecily Chapman Starts a Clothing Line to Honor Her Late Mother Beth

Cecily Chapman is preparing to honor her late mother in a unique way as she announces a new clothing line for her brand using the hashtag "For Beth."
Cecily Chapman, 26, is full steam ahead with a clothing line project, but things are still in the early stages. Last week, the late bounty hunter's daughter shared a post with the new logo.
One Love, One Tribe brand's new line will be for Beth
"One Love, One Tribe" was written in a circular pattern that featured a flower pattern at the top and text below that read: "Go Where The Love Is." The post is found below.
An Instagram page for Cecily's brand showed that she started the business in late 2017. The clothing is made out of recycled water bottles to reflect "fashion with a conscience [sic]," reads the bio.
Details of the new line have not been revealed, but already fans are excited to see what Beth's daughter has planned. Beth, who passed away at just 51 years old in June, would be proud.
"Dog's Most Wanted" showed intense moments in Beth's final weeks
Cecily has been posting tons of tributary posts to her late mom with rare photos. Additionally, the new season of "Dog's Most Wanted" gave fans a look inside Beth's life just before she passed away.
Last week, a preview of the show revealed the moment husband Duane Chapman recalled as a doctor told him Beth wasn't "going to pull out of" her throat cancer.
At the time, Beth was able to pull through the incident, bringing about a sense of mistrust with the medical authorities who cared for her. When Beth eventually passed away, it hit the entire family pretty hard.
The family is hanging on to whatever they can
Duane told people that his four children with Beth are coping differently, and some are "barely making it." The couple shared Garry, 18, Bonnie, 20, Cecily, 26, and Dominic Davis, 34.
Cecily, who has been very social with her grief, recently posted a picture of a dress which Beth made by hand during her beauty pageant days. "Keeping this forever!" she wrote in the caption.
Duane is suffering from deadly heart problems
Meanwhile, her father appears to be suffering from a broken heart as he went to the hospital a few days ago for heart trouble. A Twitter post said he was "under doctor's care and resting comfortably."
In a later interview with Dr. Mehmet Oz, we learned it was a pulmonary embolism, or artery blockage. "The Dr. Oz Show" host warned Duane that he is "a ticking time bomb" but was willing to help change that.
For his sake and his family's, we hope Duane accepts the help and acts on it. We also wish Cecily success with her new line and extend well wishes as she continues to mourn her mother's death.
Please fill in your e-mail so we can share with you our top stories!