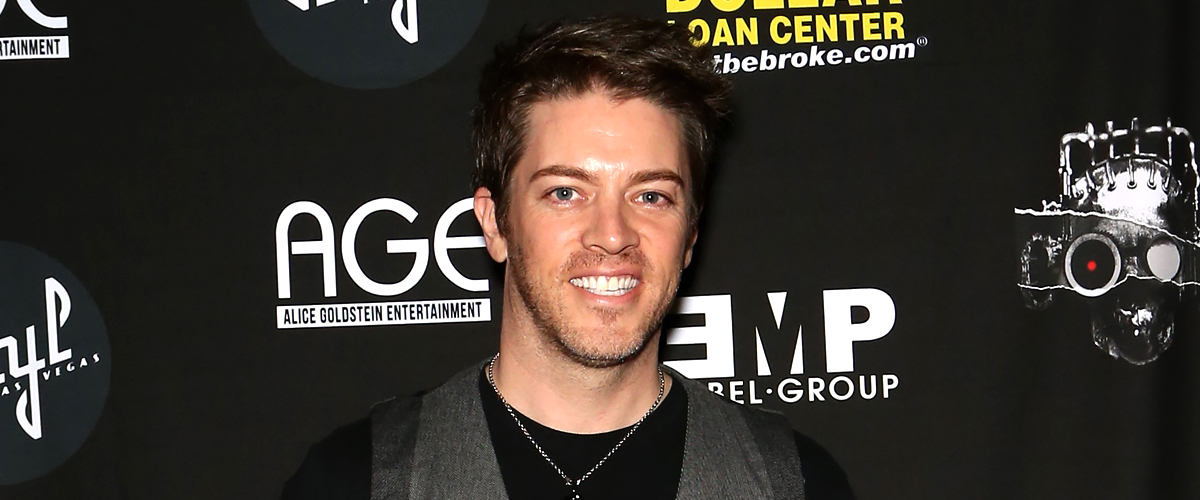 GettyImages
Inside 'Property Brothers' Star JD Scott's Battle with His 'Mysterious Illness'
JD Scott, one of the stars of HGTV "Property Brothers," has been fighting an unknown illness for the past year. Scott, who is the older brother to twins Drew and Jonathan, has been updating fans on his condition for the past months. Here's everything we know so far.
In May 2019, the Scott siblings faced one of the scariest situations their family had gone through when JD, the eldest of the bunch, was hospitalized.
The 43-year-old reality star, who is often featured on Drew and Jonathan's show "Property Brothers," first shared the news with fans on July, posting a lengthy Instagram video where he recounted the scary situation alongside his fiancé, Annalee.
"I took some time to write out detailed instructions for what to do in case I died that night." - J.D Scott.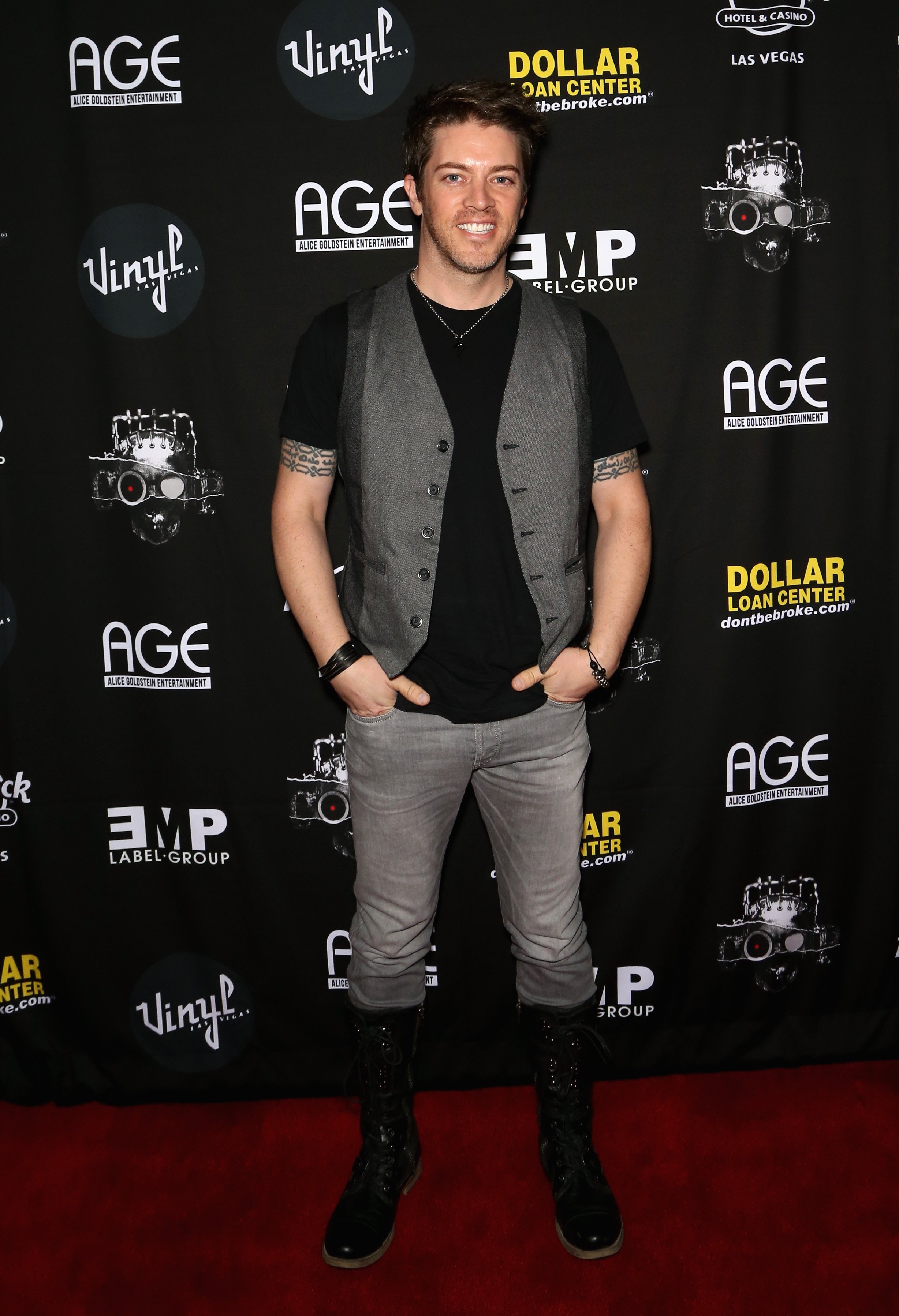 J.D. Scott at a CD release party for CO-OP at Vinyl on August 9, 2018 | Photo: GettyImages
THE FIRST SYMPTOMS
In the clip, JD explained that he had been sick for the past year, but it was in May that his symptoms reached a new level of severity.
Scott said he experienced hypersensitivity to heat to the point of passing out and feeling his skin was on fire. He also experimented a brain fog, chest problems, and a series of numbness and pains in different parts of his body.
Things got so bad for him that Scott thought he was going to die.
"It started out as chest problems and had all the warning signs of a heart attack," he recalled to People. Adding:
"Constricted chest, numbness in one arm, rapid pulse, pressure in my head and this strange crawling sensation in my skull. Simply the worst I had ever felt along with this overwhelming sense of something terrible was about to happen."
Scott had to go to the hospital, but his fiancé was out of town, and he realized that she wouldn't know what to do if he suddenly passed away.
So, before leaving for the hospital, he "took some time to write out detailed instructions for what to do in case I died that night," he confessed.
Fortunately, he survived the scary incident. But that was just the beginning of his journey.
VISITING MANY DOCTORS
The first thing his doctors suggested after Scott explained his symptoms, was to run a series of MRI tests of his brain.
At first, they thought he had an autoimmune disease like lupus, but after more tests, they told him it was a brain aneurysm. However, follow-up visits to a neurosurgeon and a radiologist confirmed he didn't have an aneurysm, so he was back to square one.
After some tests, Jacobson discovered there was an infection that caused Scott's body to react as if he was affected by an autoimmune condition...
Scott visited a rheumatologist, a radiologist, three neurologists, a neurosurgeon, and an ophthalmologist trying to get answers. He recalled how, during one blood draw, they took 25 vials on that day alone.
"I was at the point where any travel would set off the symptoms, or even just being in temperatures over 70 degrees," Scott admitted.
And added:
"I would pass out pretty much wherever I was, and it didn't matter if I was in public, at dinner or at home, once it started I would be down and out for hours, if not days. There were many moments that felt like the end of the line."
A LIGHT AT THE END OF THE TUNNEL
It was when Scott visited Dr. Scott Jacobson—an MD who practices both western and holistic medicine—that he finally got some answers to his condition.
Dr. Jacobson realized Scott was probably experiencing the result of many issues converging into one.
After some tests, Jacobson discovered there was an infection that caused Scott's body to react as if he was affected by an autoimmune condition, sending his antibodies "through the roof."
JD then started to take antibiotics and has been following a diet that restricts his gluten, wheat, dairy, soy, and sugar intake. He said he began to feel an improvement after one week.
Still, the battle is not over yet.
THE LATEST UPDATE
A few weeks ago, Scott took to his social media to share a new update on his condition.
He revealed that working with Dr. Jacobson, they were able to fix a pretty bad GI infection and also discovered he was exposed to and might have been suffering from fluoroquinolone toxicity.
On top of that, he has acute mercury poisoning.
His levels were so serious that the health department had to get involved.
These days, JD is busy planning his wedding to Annalee, a celebrity makeup artist.
"We don't know at this point how it happened, but I am being treated for it, and that would explain some of the issues I've been having as well," he added.
These discoveries have given Scott more clarity on what is going on with his system. "I have so many other things I have to take daily for this treatment, but I am so grateful to finally have some real answers and direction," JD continued.
HIS SIBLINGS' AND FRIENDS' REACTIONS
On his update post, JD took the chance to point out how a so-called friend believed he was faking his illness, something for which he took great offense.
"How can you dare to think you know what someone is going through on the inside?" JD wrote. "What possible benefit do I get to pretending [sic] I'm fighting off this horrible illness and experience? It costs me most of what I have to treat it."
Luckily, there have also been many people sending their well-wishes and support for Scott, from fans and friends to the members of his family.
Talking to Hollywood Life, twins Drew & Jonathan explained that JD is doing good and they are making sure to support him.
"Our parents as well, the whole gang of us, we see each other as much as possible, and it was actually really great," said Jonathan.
KEEPING JD BUSY
JD recently made a trip out of the country alongside the twins and his fiancé. They visited Latin America as part of a press tour to promote "Property Brothers."
These days, JD is also busy planning his wedding to Annalee, a celebrity makeup artist.
Talking about the upcoming nuptials, Drew said it's "not going to be your typical wedding" since JD and Annalee are marrying in Halloween.
"All I know is that the wedding itself is going to be off the charts because J.D. and Annalee, they're quirky, they love to have fun, they're different," Drew explained.
Hopefully, JD will be fully recovered by the time of the wedding.
Please fill in your e-mail so we can share with you our top stories!