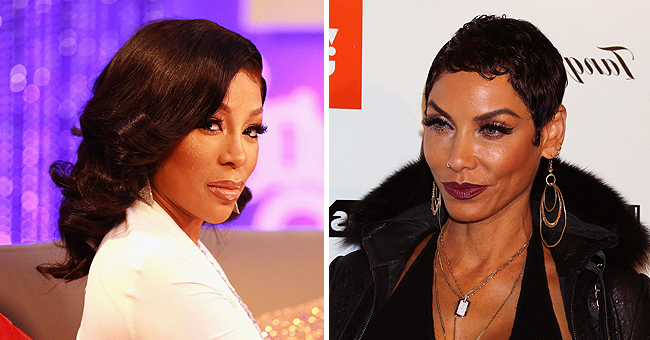 GettyImages
L&HH Star K Michelle Drags Nicole Murphy after Her Apology on 'Wendy Williams Show' for Kissing Antoine Fuqua

Nicole Murphy is trying to live down the scandal of kissing Antoine Fuqua, but "L&HH" star K.Michelle isn't buying it.
Nicole Murphy is trying to salvage her reputation, and she went on "The Wendy Williams Show" to do just that.
Eddie Murphy's ex-wife, who was caught by paparazzi kissing married director Antoine Fuqua, made her excuses and delivered an apology, but not everyone was impressed.
Antoine Fuqua is not the first married man Nicole Murphy has tangled with.
K.MICHELLE CALLS OUT NICOLE MURPHY AFTER WWS
Nicole told Wendy Williams that she regretted what had happened, and wanted to apologize to her own family, as well as to Antoine's wife, Lela and the Fuqua family.
The model claimed that as a once-married woman, she did not condone inappropriate interactions with married men. But K. Michelle called her out as insincere.
"Nicole Murphy, you're disgusting! You sat on that couch, and you laugh," she said.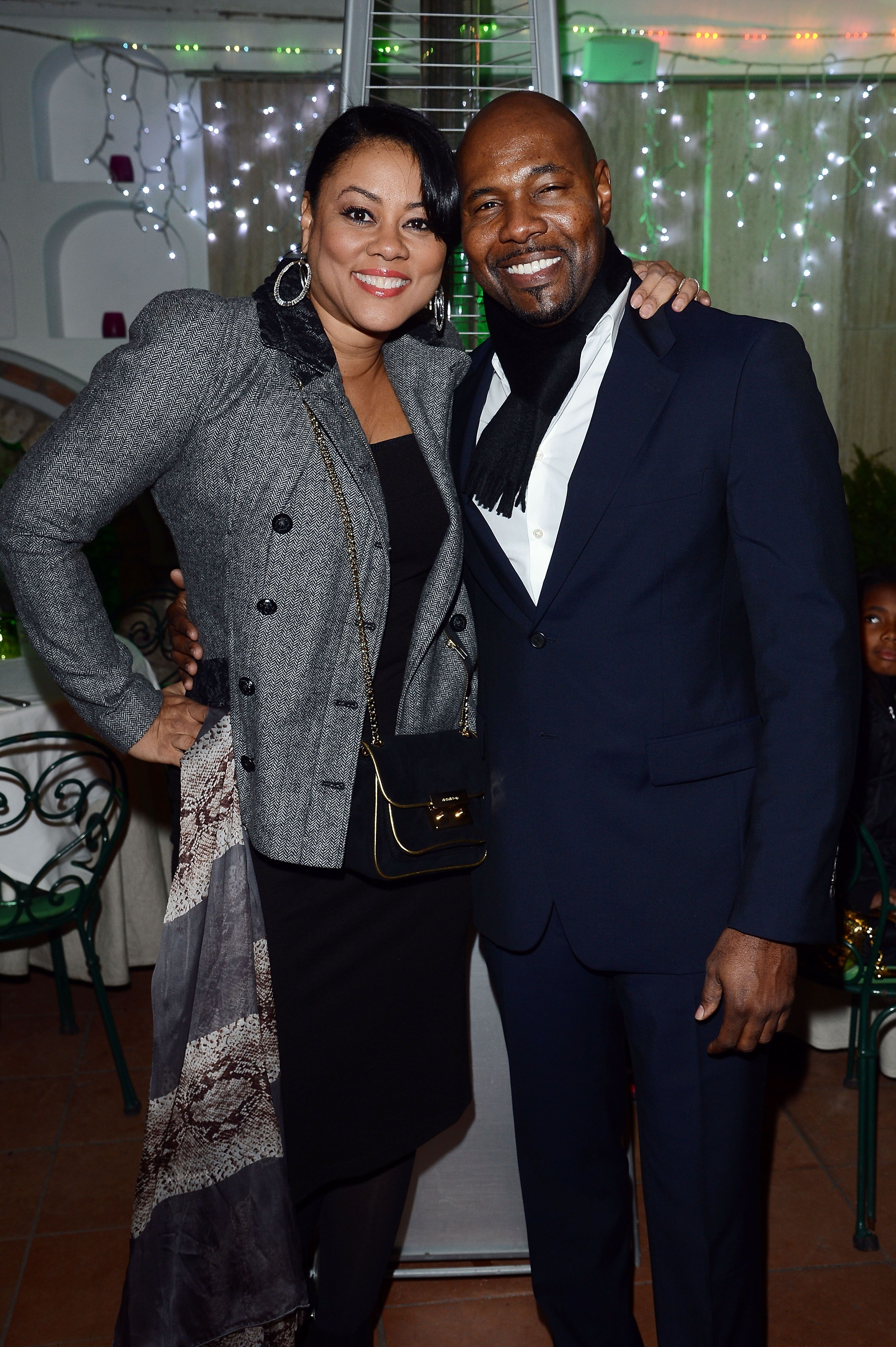 Antoine Fuqua and wife Lela Rochon/ Source: Getty Images
K.MICHELLE SLAMS NICOLE MURPHY
K.Michelle was particularly angered by the way Nicole made light of a situation that had undoubtedly caused another woman great pain.
"That [Lela] is at home married with her kids, and you know this. It don't matter what he told you men lie. That's all they do. And, you sat up there and embarrass another Black woman. In front of the world! Who was minding her business. Now you're going to go on a talk show. You should be under a rock hiding, girl," she said
NICOLE MURPHY AND THE ANTOINE FUQUA SCANDAL
The scandal exploded when an indiscreet camera caught Antoine and Nicole kissing skimpily clad by the poolside of a hotel in Ischia, Italy in July 2019. And it wasn't just one kiss. The camera captured several intimate moments between the two.
K.MICHELLE BLAMES MEN FOR CHEATING TOO
But K.Michelle isn't laying the whole blame for the sordid incident at Nicole's door. After all, Antoine has been married to Lela Rochon for the last 20 years, and the couple share 4 children.
"I don't think men are good people. The reason for that is like, for men to do things that they consider small — in the flesh of, like, cheating — you know that that's gonna destroy your partner. But you do it anyway. That's not a mistake. We've watched the same story over and over again," she said.
Sadly, women tend to blame other women as "temptresses" as a way of overlooking and forgiving their men's infidelities.
Not that Nicole Murphy is a saint, and according to LisaRaye McCoy, she's got the track record to prove it.
LISARAYE MCCOY LABELS NICOLE MURPHY A MANEATER
LisaRaye McCoy has revealed that Antoine Fuqua is not the first married man Nicole Murphy has tangled with.
LisaRaye McCoy claimed that Nicole has a habit of targeting married men, especially powerful or influential ones.
According to LisaRaye, Nicole had made a play for her then-husband, Prime Minister of Turks and Caicos Michael Misick.
Nicole has denied LisaRaye's claims and alleges that she is innocent, and would never go after a married man.
Please fill in your e-mail so we can share with you our top stories!