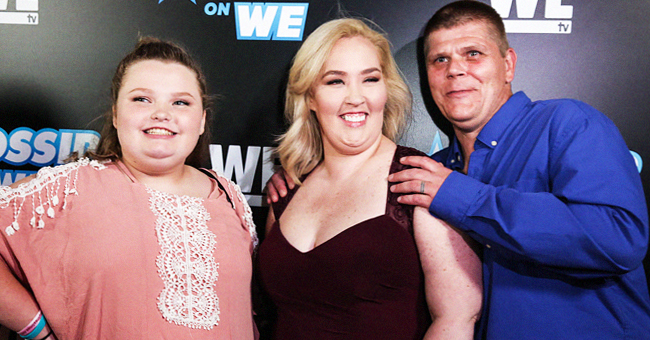 Getty Images
'Honey Boo Boo' Star Mama June's Family Trying to Get Her Away from Boyfriend Geno & Get Help for Addiction: Report
Mama June's family continue their efforts in trying to save her from her downward spiral into drug addiction. It is reported, the family are attempting to separate her from her boyfriend Geno Doak.
Since getting arrested together in March, for possession of crack cocaine and a crack pipe. The "From Not to Hot" star, Mama June and her boyfriend Geno Doak have both been charged with a misdemeanor for paraphernalia and a felony charge for drug possession.
The drugs were discovered when the couple got into an argument in a parking lot and police were called to the scene, where they discovered cocaine and paraphernalia.
During the argument, Geno threatened to kill June, and as a result he has also been charged with domestic violence.
A source tells TMZ, June's sister, Joanne has not given up one her. Joanne has made the decision to lead all efforts to help her sister from spiraling any further from her drug addiction. She is continuing to try to intervene in her life and trying to get her away from Geno.
TMZ caught up with Geno and June at Geno's court hearing in Alabama. Standing outside, the courtroom, Joanne waited for June and Geno as they exited. Geno and Joanne share a hug, while June, who is hiding her face in her hoodie appears to avoid her sister.
It is reported, Joanne begs June to join her for lunch so they can talk. However, her request does not seem to get any response from June. Once she reached her vehicle June quickly slams the car door in her sister's face.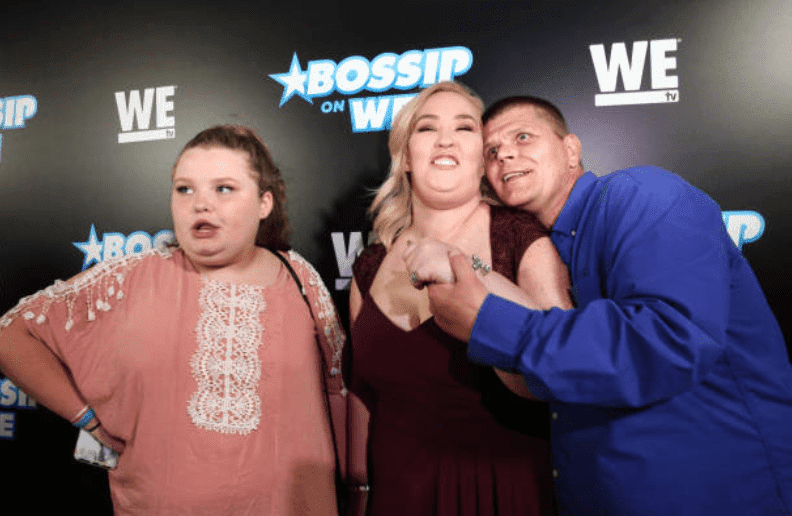 Alana "Honey Boo Boo" Thompson, "Mama" June Shannon and Geno Doak on the red carpet for the 2nd Annual Bossip "Best Dressed List" event, on July 31, 2018, Los Angeles, California | Source: Getty Images
As they headed to their vehicle, following their arraignment, Geno was captured by paparazzi shouting profanities at the cameras and he also yelled:
"Not guilty. They owe us a million dollars!"
According to The Blast, their bond has been set at $11 000. Since the couple have been charged with a felony and misdemeanor, they could be facing several years in prison.
After a failed intervention staged by her daughter, Alana "Honey Boo Boo" Thompson and Joanne. Alana has become estranged from her mother and moved out of June's house. She is living with her sister, Lauryn "Pumpkin" Shannon.
The family has given her the ultimatum to leave Geno. Joanna continues to try to call June and come up with ways to get her away from him. Joanne also appeared at an earlier court hearing, hoping to see June, but she did not show up.
Please fill in your e-mail so we can share with you our top stories!