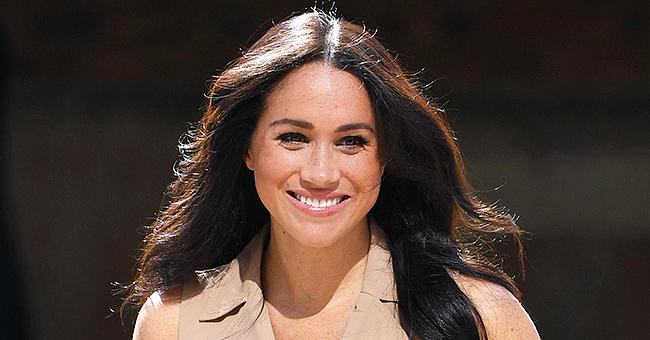 Getty images
Duchess Meghan Looks Chic in Short Beige Dress for Johannesburg University Visit without Harry and Archie
Meghan Markle stepped out alone for an engagement at the University of Johannesburg dressed in a short beige dress, that gave her a chic look.
The Royal Sussex tour of Africa is about to end, but before packing up, and returning to the UK, Meghan Markle, stepped out without Prince Harry who is in Malawi, and baby Archie, whom she left in the care of a nanny.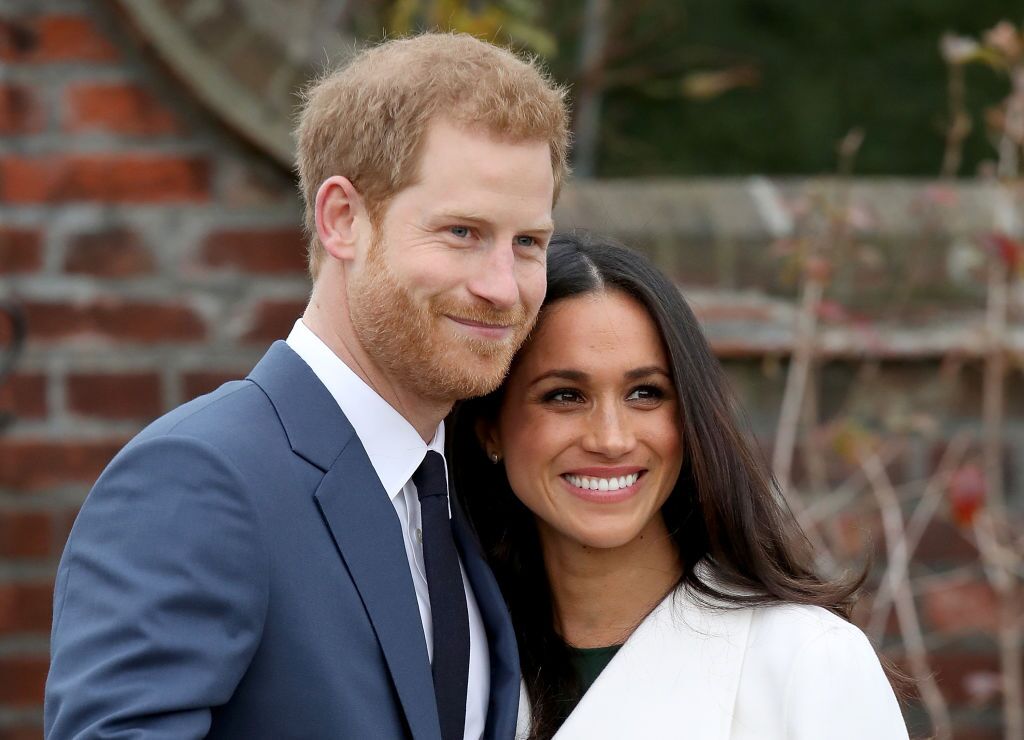 Prince Harry and Meghan Markle during an official photocall to announce their engagement at The Sunken Gardens at Kensington Palace on November 27, 2017 in London, England | Photo: Getty Images
Markle had an engagement at the University of Johannesburg, and she wore a short beige dress to the event. The trench-coat style dress featured a V-neck, sleeveless arm, button design, and a fabric belt. It sells on the Banana Republic for $116, and she matched it with stiletto heels.
A 17 seconds video clip shared by Daily Mail correspondent, Rebecca English, on Twitter showed the Duchess of Sussex arriving to a cheering crowd, with the wind in her loose hair. She waved at the crowd as she walked towards the entrance.
Professor Tshilidzi Marwala, the Vice-Chancellor of the University, Susana Giavan, the Director of the British Council, and Joanna Newman, the Secretary-General of the Association of Commonwealth Universities, met the Duchess of Sussex at the gate.
Markle joined the ACU as a patron in January and has been working with them in educating the female gender on the importance of higher education. At the University, the former actress took part in a round table discussion on female and gender equality in higher education.
The Duchess while stating the importance of providing support for students to attend universities, said,
"… Education and higher education specifically is such a key element for growth; for economic growth, and personal growth."
And she asked for more grants and scholarships for tertiary institutions. Professor Marwala commended Markle for being a symbol of inspiration to women around the world, specifically Africans. He said:
"Meghan will absolutely inspire women because she is black."
The Duchess arrived Johannesburg after a restful weekend spent with Archie, and on Monday, she secretly visited Victoria Yards Initiative, a social enterprise scheme backed by the British Council. The initiative provides an avenue for local artisans, nonprofits, and entrepreneurs to showcase their talents.
While at the Yard, Markle revealed she used to have a workshop for bookbinding, and taught young people how to bind books. She patronized the bookbinders by purchasing three little blank notebooks, made from recycled goods; a testament to the Duchess's environmental conservation efforts.
The Royal Sussex Africa tour ends on October 2nd.
Please fill in your e-mail so we can share with you our top stories!