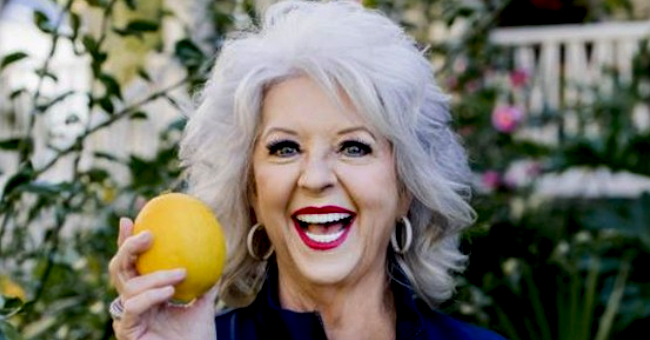 instagram.com/pauladeen_official
Former Food Network Host Paula Deen's Son Bobby Shows off Her Triplet Grandkids in New Family Photo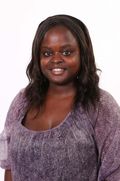 Paula Deen's son, Bobby Deen and his wife, Claudia Deen share a picture of their triplets. Their children have spent several months in the Neonatal Intensive Care Unit.
Paula Deen's son, Bobby Deen has been sharing details about his premature triplets; a son Linton and daughters Olivia and Amelia. Updating fans with a recent picture of his growing babies, he writes:
"While our babies spent 4 months in the NICU, 'March of Dimes' played a very important role in our family's life."
Making a very important announcement about "March of Dimes" he reveals that their family have been chosen to help promote the organization, he adds:
"That's why we're thrilled for the opportunity to give back to this incredible organization! Our family is proud to be the ambassador family for the 'March of Dimes Georgia' Signature Chefs Auction."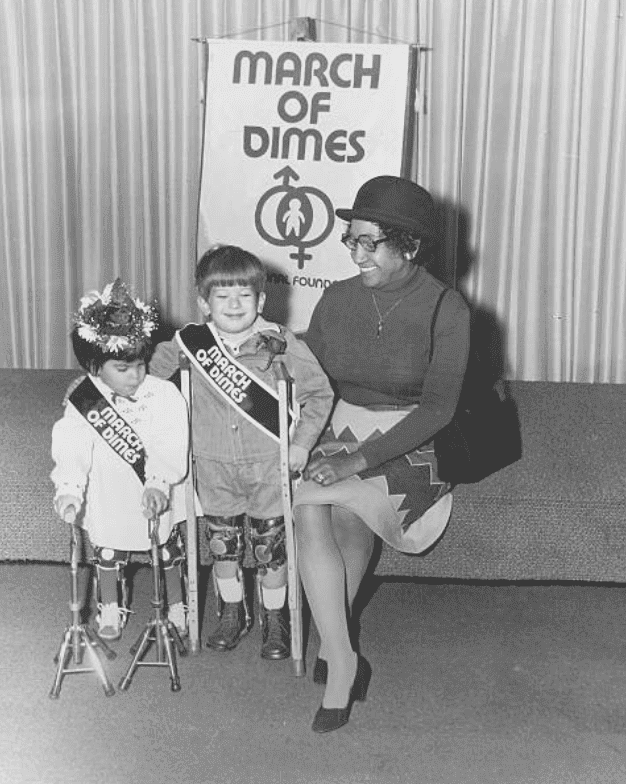 A March of Dimes fund raising event with woman on a stage sitting with two children holding crutches, in 1970 | Source: Getty Images
"March of Dimes" is a nonprofit organization, which was founded in 1983. It campaigns for funding and research into advancing the understanding of premature births and various birth defects affecting the health of babies.
Bobby explains that the cause is very close to him and his wife, Claudia Deen's heart because their triplets were born prematurely at 26 weeks and spent several months in the Neonatal Intensive Care Unit.
Announcing their birth, Paula shares with her fans that her grandchildren were born nearly four months early. She also shared that they were doing well and that she had faith that they would continue to be healthy, she reveals:
"Its going to be a long ride for these precious three angels, but we've got complete faith that God's got his arms wrapped all around them and he's going to see them through this until they can come home."
Paula Deen is also a grandmother to her son, Jamie's two children, Jack Linton Deen and Matthew James Deen. With the arrival of his twins, Bobby is a first time father and according to a post by Paula, he seems to be adjusting well to parenthood, she gushes:
"I'm so proud of the wonderful father Bobby has become to his beautiful triplets. #pauladeen #bobbydeen #newdad #deenbrothers #dad #triplets #family #love #proud."
It is reported, Claudia shared that the couple underwent intrauterine insemination (IUI) to conceive their triplets. It is a type of artificial insemination, which is usually the treatment for couples dealing with infertility.
Please fill in your e-mail so we can share with you our top stories!