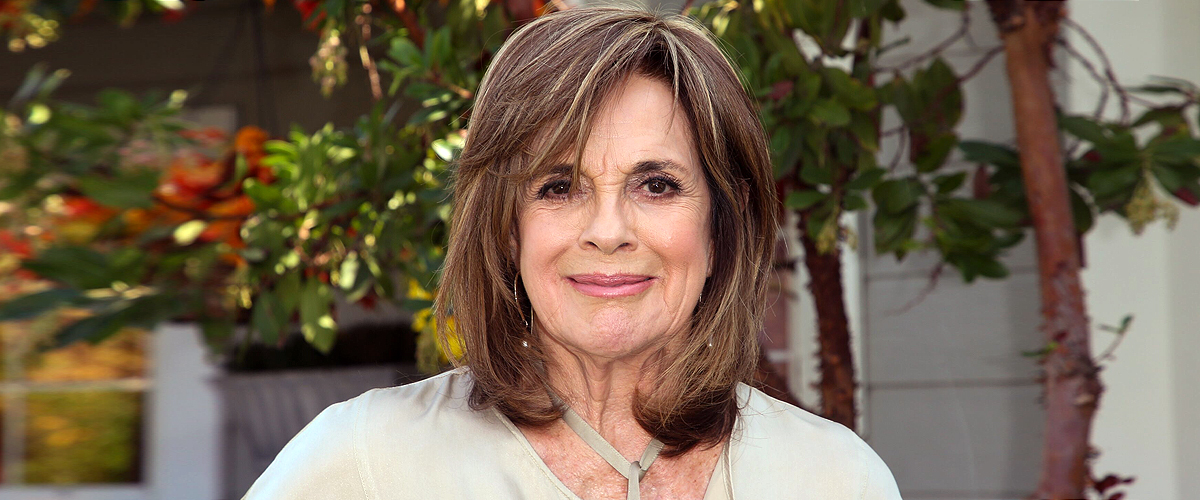 Getty Images
Dallas' Star Linda Gray Pays a Warm Tribute to Late Co-Star Larry Hagman
The series "Dallas" aired from April 2, 1978, to May 3, 1991. It was wildly popular and fans became engrossed in the elaborate storyline of the show.
"Dallas," told the story of the wealthy Texas family, the Ewings. The family owned Ewing Oil and a cattle-ranch in Southfork. From romance to family drama and the epic villainous character J.R. the show had everything.
The exciting cliffhangers were not the only reason viewers kept watching. Many were gripped by the dirty deals Bobby's older brother J.R. would orchestrate and pull off. J.R. was played by Larry Hagman.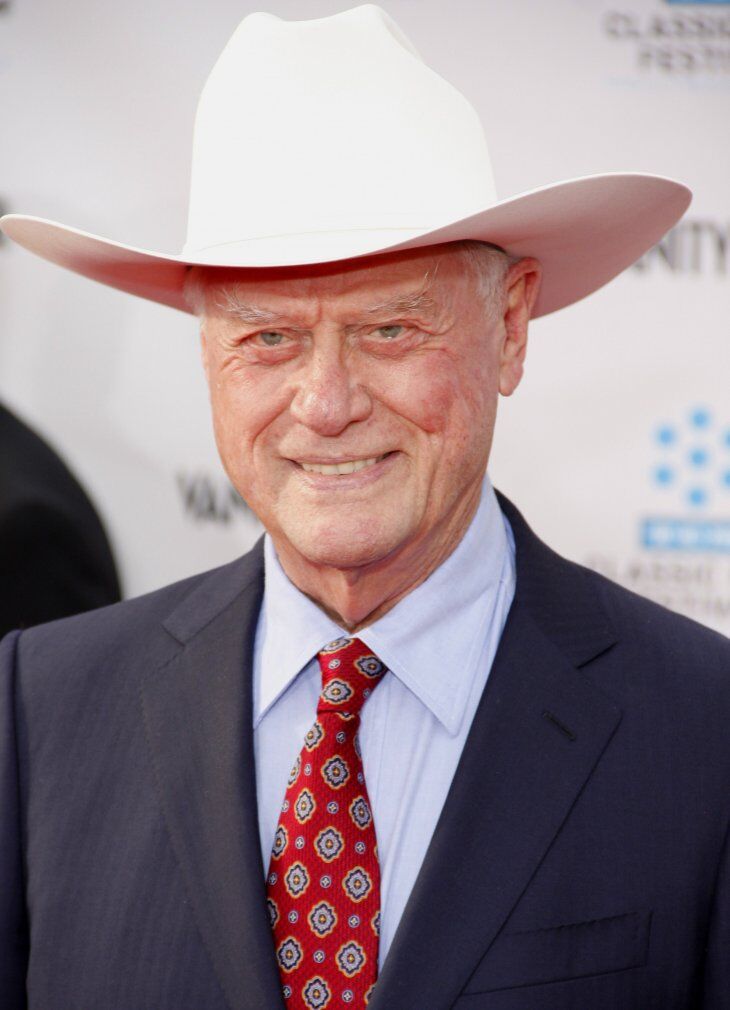 Classic Film Festival Opening Night Gala held at the Grauman's Chinese Theater, California, United States | Getty Images
Hagman passed away on November 23, 2012, at the Medical City Dallas Hospital in Dallas, Texas. His co-star Linda Gray (who played Sue Ellen Ewing on "Dallas") took to social media to remember him.
In a tribute on his birthday on September 21, she posted two separate pictures of the late actor. Her first post was a picture of him posing on his own.
"Larry in one of his grand poses! Happy Birthday dear friend!" wrote Linda in the caption.
In the second picture, she posed with the star behind one of the most hated (yet loved) characters on television. The post also included a sweet message to Larry.
"Happy Happy Birthday dear Mr. Hagman. One of the last pictures taken together. Thanks for such happy memories. You are missed!" read the sweet tribute.
"Dallas" fans flooded the posts with love and both posts garnered well over three thousand likes each. Many took to the comments to reminisce on their favorite memories of Larry and his character J.R. Ewing.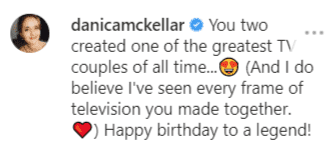 A fan comment on Linda Gray's Tribute to Larry Hagman | Instagram: @lindagray_
"The ultimate soap super couple. What a lovely photograph of you both," commented one fan on the picture of the pair together.
Another fan took to the first picture to reminisce about the pairs onscreen moments, writing:
"'Darlin.' I'll always remember him calling you that. Greatest mean family member ever!!!"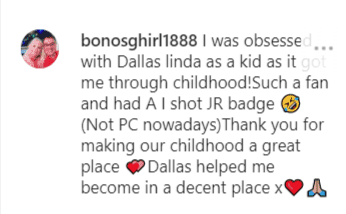 Another fan comment on Linda's post for Larry Hagman| Instagram: @lindagray_
Fans of the show might not know that some facts about "Dallas" had actually been intended to be a mini-series or that J.R. was meant to be a supporting character, not one of the main characters.
Please fill in your e-mail so we can share with you our top stories!