'Family Hustle' Star Tiny Harris Mourns Death of Her 'Brother' Sanchez Holmes and Honors Him with a Marching Band
Tiny Harris is heartbroken over the death of her godbrother, and she decided to honor him with a marching band as one last salute. 
It hasn't been an easy year for Tiny Harris, who suffered yet another painful loss after announcing that her godbrother, Sanchez Holmes, had passed away.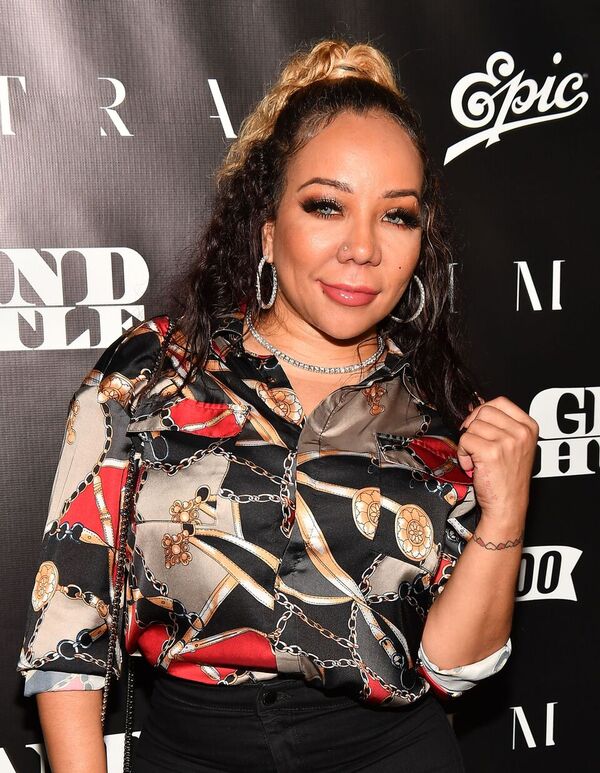 A Special Tribute to Sanchez Holmes
On Instagram, Tiny spoke to Holmes saying how surreal it is for her that he's gone, especially since they were just together a week ago. In fact, the reality TV star shares that Holmes has a special tribute in her daughter Zonnique's upcoming project, as she knows how happy he was after the project's listening party. 
Of course, Tiny also assured Holmes that despite his passing, she vows to keep his music alive no matter what.
During the funeral, Tiny made sure to bid one last farewell to Sanchez in the most extravagant way possible, one that was fit for the king that Tiny saw him as.
One Last Goodbye
The funeral had a marching band, where his loved ones marched behind him, as they played some of the late rapper's best hits. 
 "Well, brother, we sent [you] home in a MAJOR way!! Whatever there was to have, your sister was gonna make sure [you] had it."
Ending her tribute, Harris shares that while he might have left them early, she and Zonnique are not done commemorating him through music, as their next project will still include him. 
Loss After Loss
This is not the first time the Harris family has suffered a devastating loss this year, as last February 22, T.I.'s sister, Precious Harris, passed away due to injuries she sustained from a car accident. 
As for what happened, T.I.'s grandniece Kairi Chapman, who was with her during the accident, shares that as Harris was driving T.I.'s 2013 Dodge Avenger, she suffered an asthma attack that caused her to go unconscious. She ended up driving the car straight to a telephone pole. 
A Difficult Farewell
When first responders arrived at the scene, Harris was unconscious but still breathing. When she began foaming at the mouth, she was given CPR before being transported to a nearby hospital. While she remained in the ICU for 8 days, she succumbed to her injuries on February 22, passing away at the age of 66. 
Bidding goodbye to his sister, T.I. simply shared how much he loves Precious, sharing photos of both of them through the years. In his caption, he simply wrote: "I love you, sis... We can't thank you enough. # MyBiggestFan."
It hasn't been an easy year for both T.I. and Tiny, and after such heavy losses, it's going to be quite interesting to see how they bounce back from such difficult times.