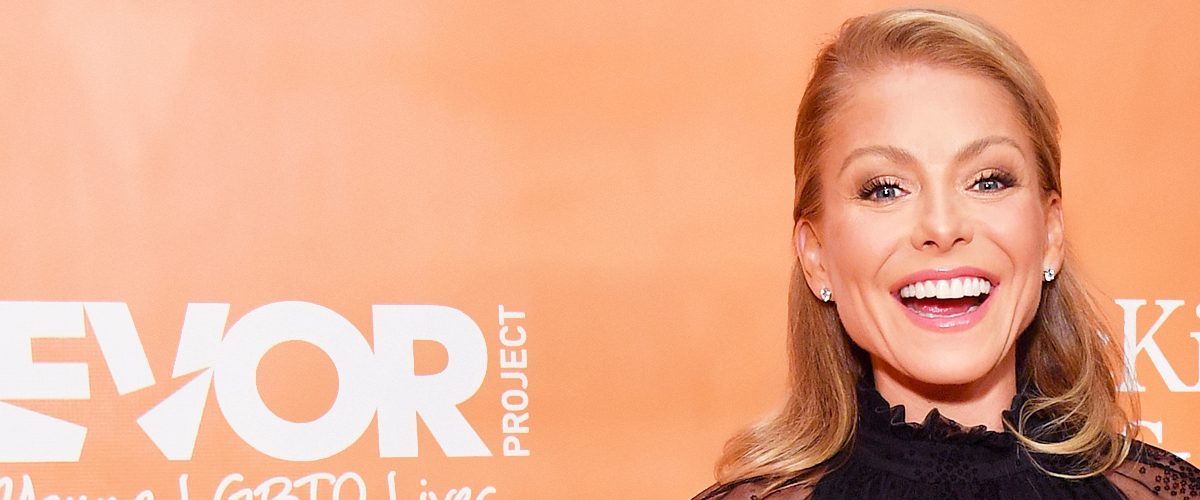 Getty Images
Ryan Seacrest Wishes His Co-Host, Kelly Ripa, a Happy Birthday and Calls Her 'the Best Partner'

Ryan Seacrest thinks his co-host Kelly Ripa is the "G.O.A.T" as he wishes her a Happy Birthday.
In a sweet display of affection, Ryan Seacrest from "Live with Kelly and Ryan" wished his three-year co-host a Happy Birthday as she turned 49 on October 2.
Ryan Seacrest wishes Kelly Ripa a Happy Birthday
Seacrest, 44, shared two photos as he celebrated the blonde beauty's big day. The post is found below.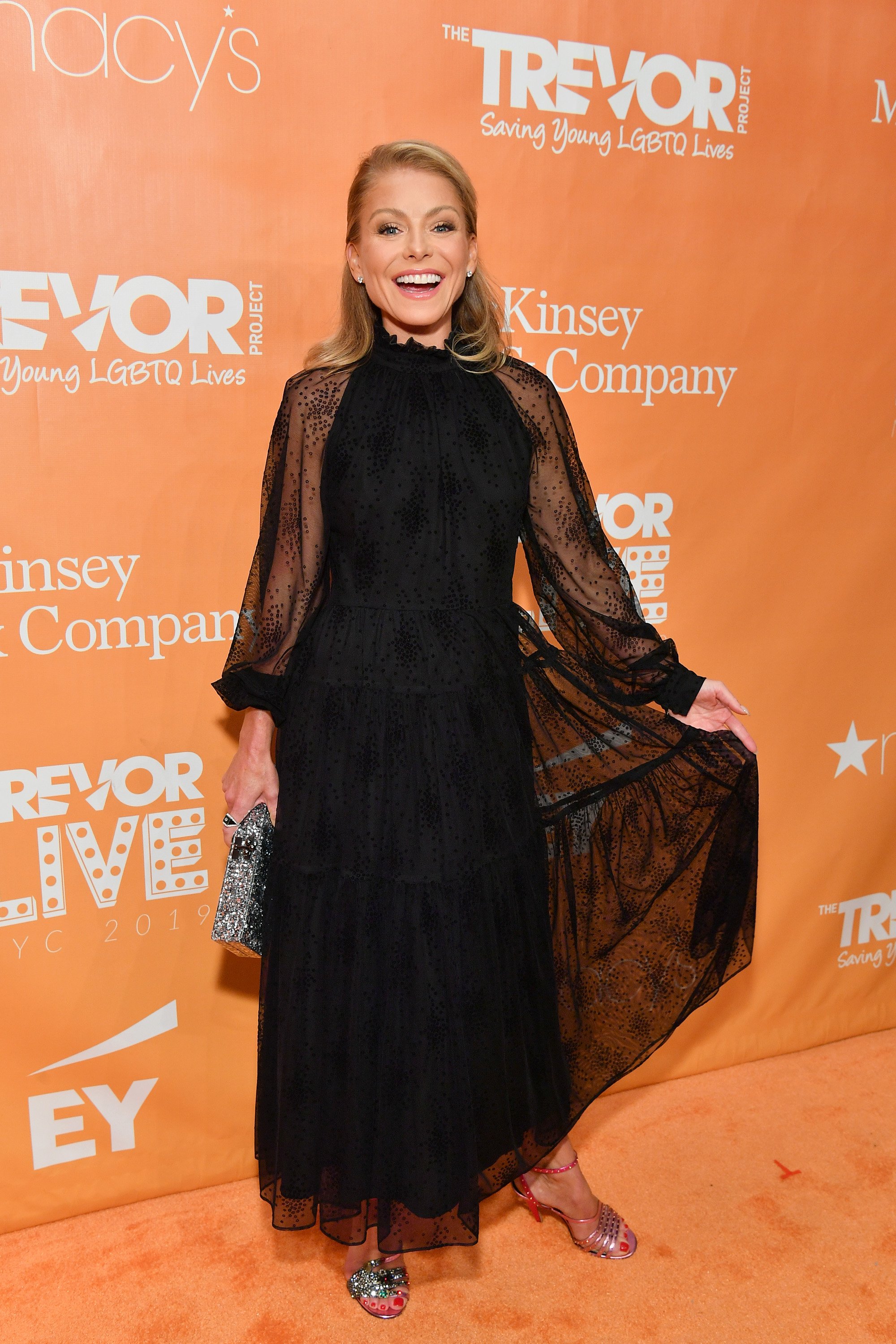 Kelly Ripa attends the TrevorLIVE New York Gala in New York City on June 17, 2019 | Photo: Getty Images
In the first black and white photo, Seacrest stood next to Ripa who had her head leaning back to rest on his shoulder. Both wore smiles on their faces.
The second photo was colored and featured Ripa's first name spelled out with large gold balloons. Red, green and gold balloons littered the ceiling. A chair in the center was filled with gift bags and cushions.
Ripa commented on the post saying, "You are the best Ry. Seriously the brother I never had." In response, Seacrest called his co-star "The G.O.A.T."
Ripa's husband also celebrated publicly
Ripa's husband Mark Consuelos also went big for his wife's birthday. He took to Instagram to share a series of photos, many of them featuring a very young Ripa looking adorable in pigtails.
The very first photo showed baby Ripa celebrating one of her early birthdays. Others showed Ripa and Consuelos together. The last photo was a gorgeous shot of the actress walking along a beach.
Additionally, Ripa revealed in an Instagram story captured by OprahMag that Consuelos had littered the couple's home with large bundles of white roses.
Ripa's successful career and thriving family life
Ripa and Consuelos, who stars in the teen drama "Riverdale," share four children together: Lola Grace, 18, Joaquin Antonio, 16, and Michael Joseph, 22.
Somehow, the pair have both managed to have successful careers along with their family life. Ripa first made her debut in 1990 on the soap opera "All My Children."
She could have gone a different direction considering her background in ballet from age three, and her ability to play the piano, but we're glad she didn't. By the way, the "American Housewife" actress also sings.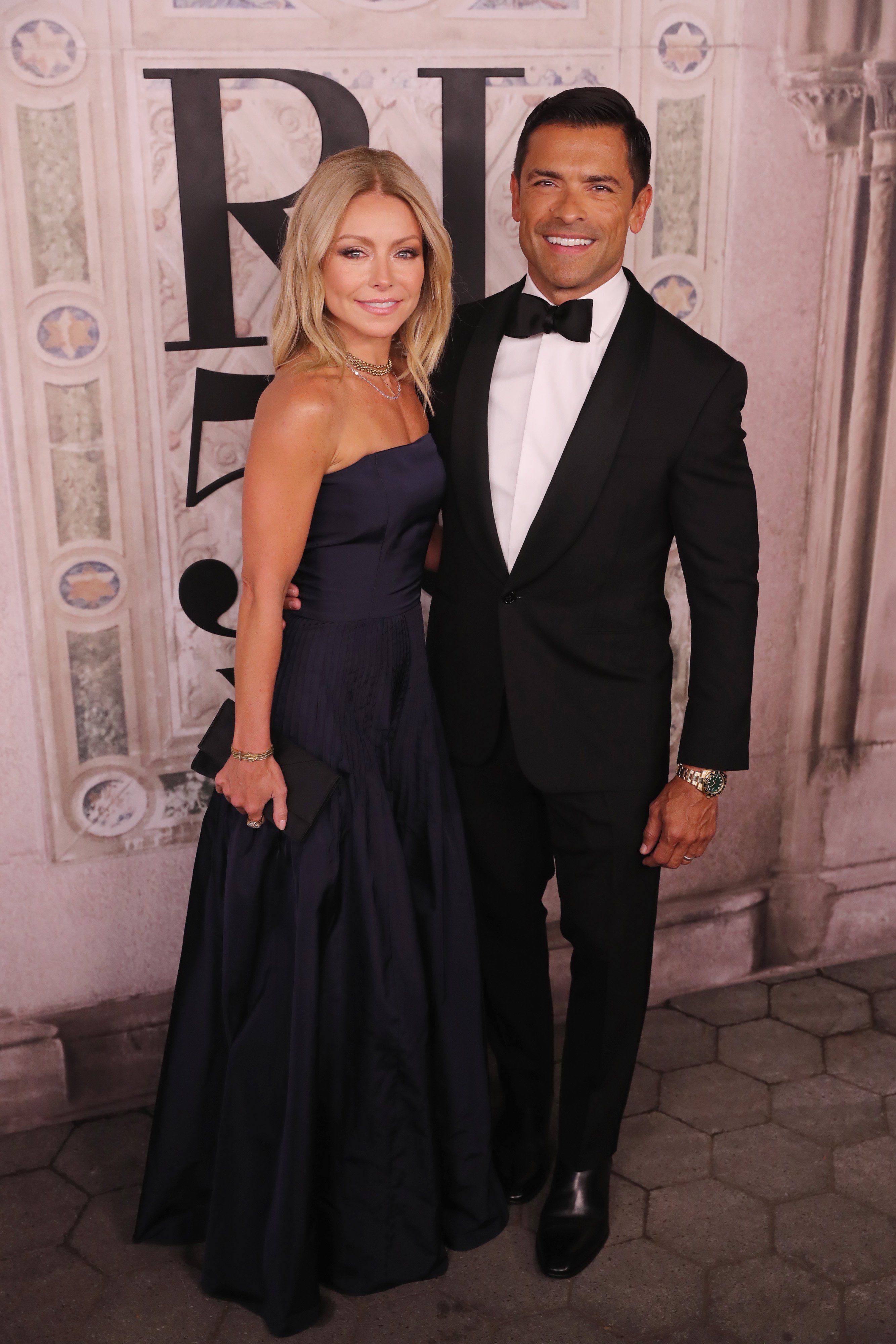 Kelly Ripa and Mark Consuelos attend the Ralph Lauren fashion show in New York City on September 7, 2018 | Photo: Getty Images
Everyone wants to be Kelly and Ryan
Fans are grateful that Kelly went the route she did. In fact, two of their youngest fans showed appreciation earlier this week by dressing up just like the co-star duo.
Milford-based photographer Ute Cowan was thrilled to share the "Live with Kelly and Ryan"-themed photoshoot which featured two of the most adorable tots on a staged set resembling the show.
The blue-eyed cuties named Emalyn Wolanin and Jaxon Hashemi each had a cake in front of them and looked precious as they dug into the delicious treats. Cowan, who came up with the idea, is admittedly a huge fan of "Live with Kelly and Ryan."
Why all men should watch "Kelly and Ryan"
The show is filled with light-heartedness, a sibling-like connection between the hosts, and sometimes, it also provides important information to its viewers.
Late last month, Ripa and Seacrest did a segment about the importance of men getting mammograms. In a hilarious illustration, Ripa joked as she pretended to conduct the process on her co-star.
Seacrest knows how to be a real brother
The pair also have serious moments on their show. For instance, when Seacrest broke down in tears while talking about Ripa's youngest son who has dyslexia.
Ripa was crying first as she revealed that her son was getting straight A's in his first year of high school last year, making her an extremely proud mother.
Next to her, Seacrest couldn't hold back tears. Him crying because Ripa was crying is a testament to how deep their connection goes. Talk about non-blood sibling love.
Please fill in your e-mail so we can share with you our top stories!