Kate Gosselin of 'Kate Plus 8' Reacts after Daughter Hannah Misses Family Trip Because She Was with Dad Jon
In a recent episode of the reality television series, "Kate Plus 8," Kate Gosselin and her kids were engaged in a college tour. Notably, kate's fifteen-year-old daughter, Hannah, was absent from the joy-ride.
The reality star revealed that the teenager opted to spend time with her dad, Jon, to Kate's dismay. The reality series, "Kate Plus 8," has aired for years, reflecting Kate's journey and challenges while raising eight kids, first, alongside her husband Jon, and then as a single mom following their divorce.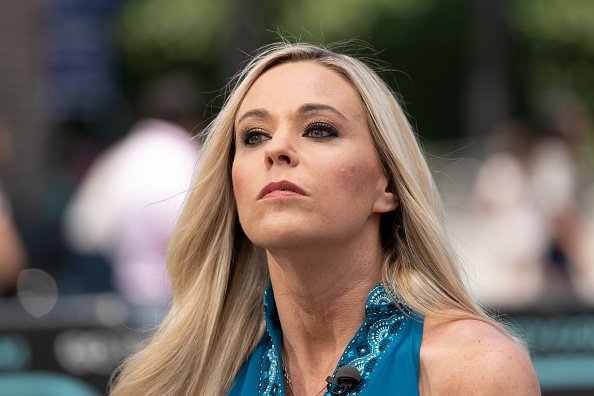 KATE PLUS SIX?
In a new episode of the reality series, the 44-year-old and her kids carried fans along as they enjoyed a family time out, while on a college tour. However, fans were drawn to the absence of two of the Gosselin lot from the go-Kart ride, Hannah and Collin.
When questioned about the absence of her fifteen-year-old, Hannah, from the family fun trip, the reality star gave a reply that implied that she was not satisfied with the turn of events.
"She's with her dad and was not able to come," Gosselin revealed. "And that's sad. That's the second trip here, actually, for us that she hasn't been with us." 
IT'S NOT MAMA'S DECISION TO MAKE
The Pennsylvania resident made no comment on Collin's absence from the trip, but elaborated on her children's right to make different choices. She explained:
"It was sad for us because you know, they are getting older, and they are making different choices, and they are doing different things."
She concluded, stating that all she could do was to adjust and move on.
JON AS A SINGLE DAD
Kate's resolve to accept her daughter's decision to live with Jon did not come as a surprise, as the fifteen-year-old was not the last of the Gosselins to fall out from the star's Pennsylvania home.
While Hannah moved in with her dad about two years ago, her brother Collin joined the pair last December, to the detriment of his relationship with his mom. 
THE TWINS ALSO LEFT THE GOSSELIN HOME
The exit of two kids was not the only loss the celebrity mom was faced with, as her twin daughters, Mady and Cara recently went off to college, narrowing the "Kate plus 8" circle down to four kids. The mother of eight reacted to her eldest kids' new college-status via an Instagram post.
"I love these kids fiercely… and I don't apologize for my tears. Times have been so tough and so needlessly unfair to them. Despite it all, they've turned out to be such wonderful, amazing human beings. I can not wait to see what lies ahead of each of them once they get away from those who have tried to destroy them versus protect them!"
Unlike their sister, the twins still avail themselves to grace their mom's reality show and enjoy family trips despite being away in New York.