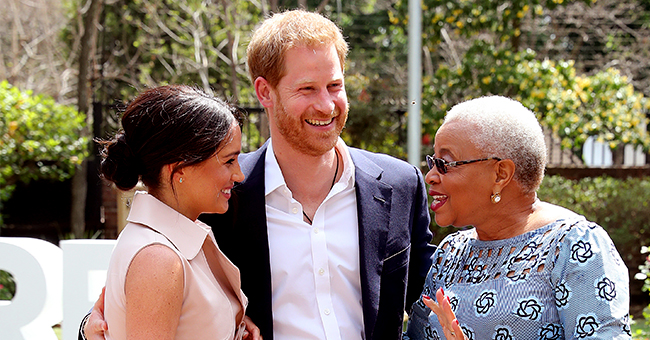 Meghan Markle, Prince Harry Met Nelson Mandela's Widow Graça Machel on the Last Day of South Africa Royal Tour
Prince Harry and Duchess Meghan of Sussex met Nelson Mandela's widow on the last day of their African Tour.
The Dukes of Sussex had a very special meeting with a grand lady on their last day in Johannesburg.
The Royals got to spend some time with Graça Machel, the widow of the late Nelson Mandela.
Graça was made an honorary British Dame by Queen Elizabeth II in 1997 for her humanitarian work.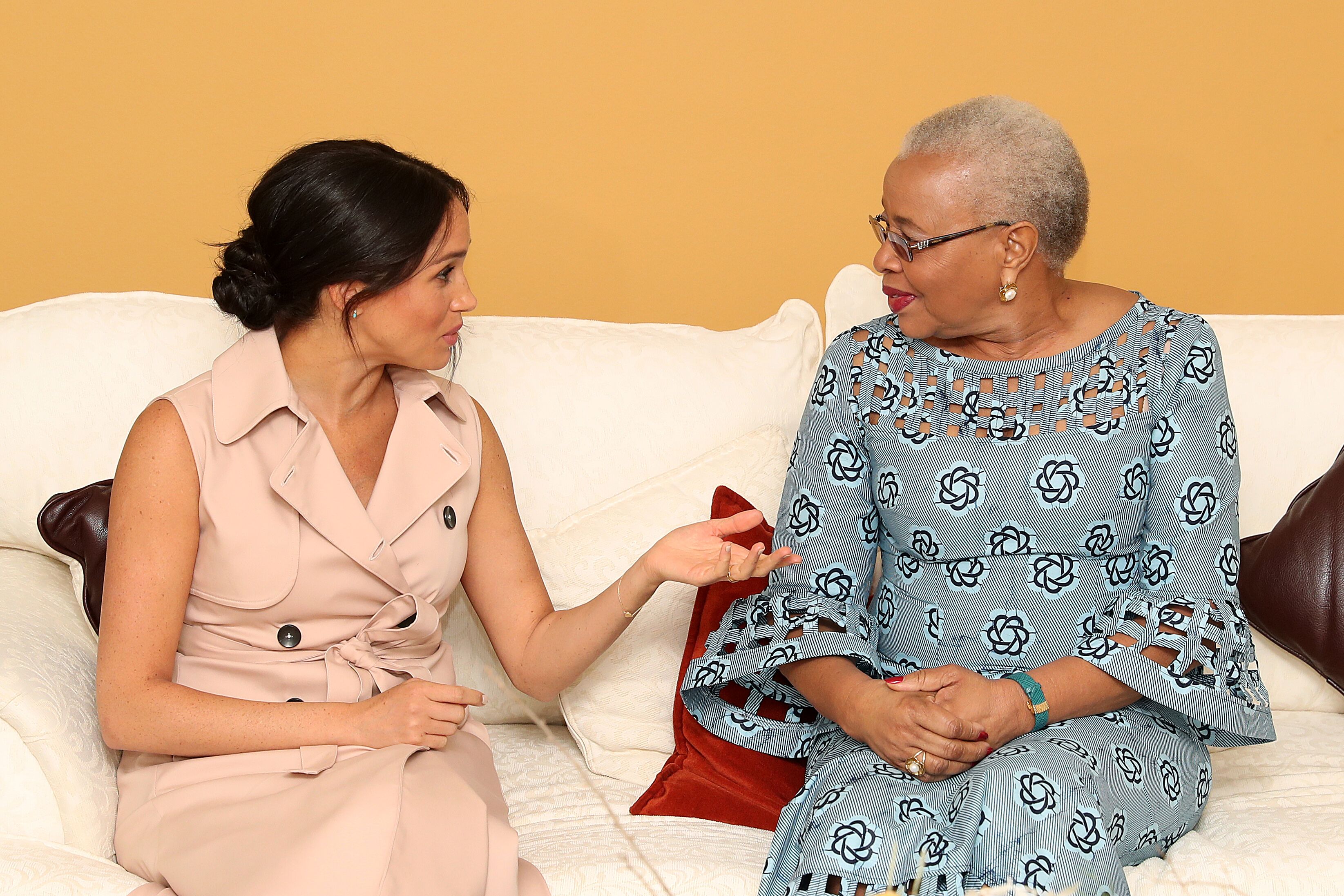 Duchess Meghan of Sussex and Nelson Mandela's widow, Graça Machel/ Source: Getty Images
A NEW FRIEND FOR DUCHESS MEGHAN
Duchess Meghan had never met Graça before, but she and Harry are old friends who first met in 2015.
The elegant Graça wore a lovely blue and white floral print dress print with trumpet-shaped sleeves and intricate cutouts at the cuffs and hem.
THE FORMER FIRST LADY OF SOUTH AFRICA AND MOZAMBIQUE
Graça, 73, who married Nelson Mandela during his Presidency of South Africa in 1998, is an international advocate for children and women's rights. Graça was made an honorary British Dame by Queen Elizabeth II in 1997 for her humanitarian work.
When Graça met Nelson Mandela she was already a widow, of Mozambique's first President who died in 1986 in a plane crash.
THE DUCHESS AND THE FORMER FIRST LADY
Duchess Meghan and Graça sat down together for what looked like an animated chat, which probably involved their common passion: humanitarian work. Meghan looked cool and radiant in a neutral-colored coat dress with wide lapels and black buttons.
A BUSY LAST DAY FROM THE ROYAL DUO
After their meeting with Graça, the Duke and Duchess of Sussex still managed to squeeze in a visit to Tembisa township where they met young entrepreneurs and had dinner with Chef Mish.
The Mish Da Chef Company works to help create job opportunities and empowerment in different avenues in the hospitality industry for youth growing up in the township.
The Royal couple ended their African Tour on a high note, having touched many hearts, and left many new friends behind.
PRINCE HARRY HONORS PRINCESS DIANA'S LEGACY
On his official African Tour, Prince Harry had the opportunity to remember and honor his mother, Princess Diana's legacy of compassion and courage.
The Prince remembered his mother's fight against the use of landmines, and how she called the world's attention to the deadly peril by walking across a minefield in Huambo in central Angola.
Her work led to the United Nations Mine Ban Treaty which forbids the use or production of landmines and has since then been signed by164 countries.
Please fill in your e-mail so we can share with you our top stories!