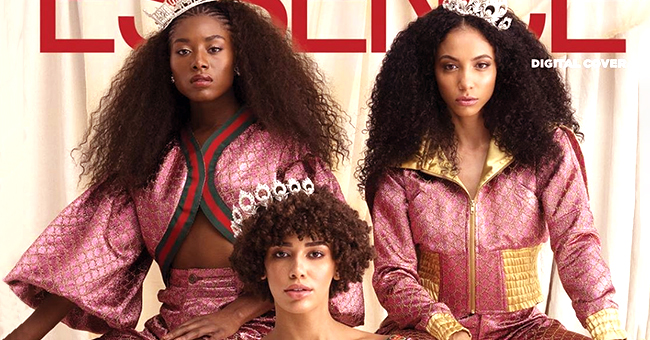 Instagram/Essence
Miss Teen USA, Miss USA, & Miss America: Black Beauty Queens Stun on the Cover of Essence Magazine

America's three reigning beauty queens grace the cover of Essence Magazine, and the results are absolutely beautiful.
For the first time in history, Miss Teen USA, Miss USA, and Miss America all crowned black beauty queens. Now, queens Nia Franklin, Cheslie Kryst, and Kaliegh Garris united to rock the cover of Essence Magazine, where they spoke about the glorious time they've been experiencing, and how it's helped black women around the world.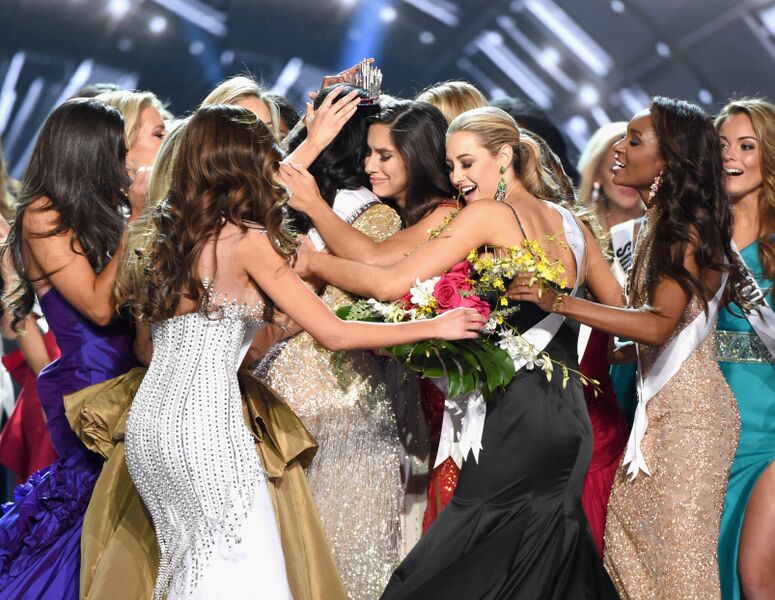 A powerful photo of beauty queens giving support to the crowned queen | Source: Getty Images/GlobalImagesUkraine
Gracing the Essence Magazine Cover
On the gorgeous cover, the three beauty queens donned matching pink and gold Gucci suits, with tiaras on their head which they wore on top of their natural hair.
The cover read: "This is America: For the first time in history, Miss America, Miss USA, and Miss Teen USA are all black women."
The Importance of Their Wins
While many wonder why this is a huge feat for black women hoping to make a name for themselves as beauty queens, Cheslie Kryst, Miss USA 2019, explained it a bit further in her cover interview:
"Pageants weren't always welcoming to women of color. It took decades of persistence and corageous women showing the world a new kind of beauty."
An Opened Door for Black Women
Indeed, it is time for black women to reign supreme, and it's been a glorious reign so far. More than just winning tiaras, three black women winning the crowns in this year's pageants mean an opportunity for black women to shine on a stage that they are not often represented.
According to Nia Franklin, Miss America 2019, her crown is a chance to be inclusive: "My title and my crown mean a chance to be inclusive. It gives me the opportunity to represent a group that has not always been represented in this country."
The Past, Present, and Future of Black Women in Pageantry
Since the beginning of the three most prestigious beauty pageants in America, black women who've won the crown can easily be counted with one hand. After Vanessa Williams won the Miss America title in 1984, Carole Gist won Miss USA in 1990, and then followed by Janel Bishop, who won Miss Teen USA in 1991, and Kenya Moore, who won Miss USA in 1993.
The fact that three black women won all three pageants in one year is a great victory for black women around the world, as finally, it gives them a greater stage to let their voices be heard and to advance causes that are often hidden from the limelight.
Please fill in your e-mail so we can share with you our top stories!