Catherine Zeta-Jones Shares Affectionate Kiss with Her Father-In-Law Kirk Douglas
Catherine Zeta-Jones gave her father-in-law a sweet kiss and shared the moment in a black and white photo to Instagram. 
On Thursday, Catherine Zeta-Jones, 50, shared a rare and adorable photo of her kissing 102-year-old Kirk Douglas who welcomed the affection.
The retired actor and filmmaker doesn't appear in public very often anymore, so it was great to see his family showing off their love towards him. The post is found below.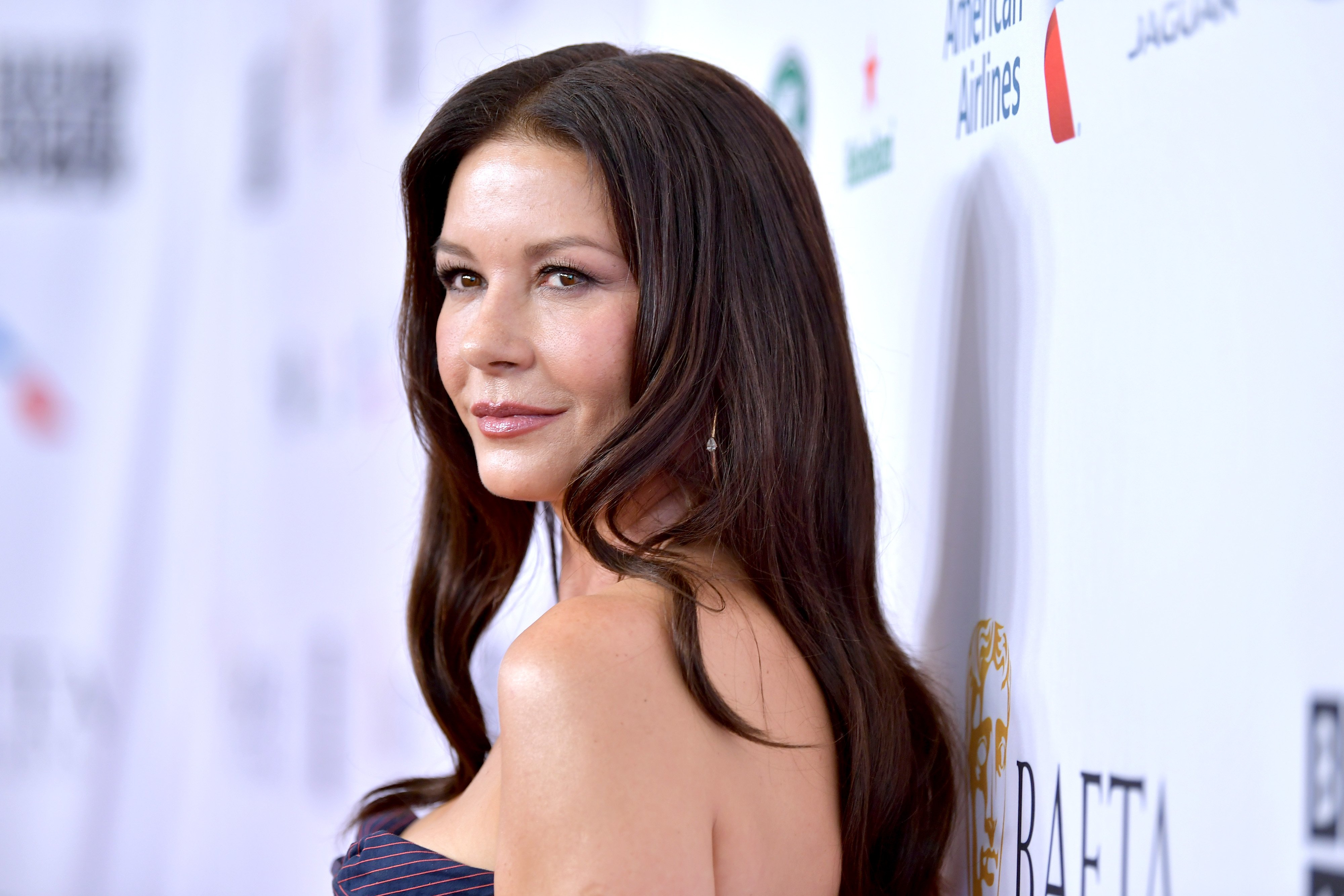 Zeta-Jones is the sweetest daughter-in-law
In the photo, Kirt sat in a wheelchair and leaned his head up, eyes open, to receive a kiss from his gorgeous daughter-in-law. Zeta-Jones leaned down for the exchange and closed her eyes sweetly.
"Kisses for Kirk!" she captioned the warm picture. In the comments, fans responded with love through the use of heart emojis and words of praise for both entertainers. 
"Beauty and the Legend," said user mark_miller1963. Another named otakaresar commented: "Excellent and noble actor," presumably referring to Kirk. 
Last year, Zeta-Jones also praised her father-in-law when he celebrated his 102nd birthday. She called him "the most beautiful man" in a sweet video tribute. 
The clip featured a series of photos of the "Spartacus" actor with Christina Aguilera's "Beautiful" played over it in a moving display. "We love you, Kirk," Zeta-Jones also wrote. 
How she and Michael Douglas met
The legend's talents were passed down to son Michael Douglas, who has been married to Zeta-Jones since 2000. The pair originally met at the 1996 Deauville Film Festival. 
Reportedly, Michael asked to meet "The Mask of Zorro" actress at the time, but when he passed her straight in the hotel lobby, she figured he wasn't so serious. 
Later, Michael would make a bold move when the two met up at a private dinner. The "Behind the Candelabra" said he was going to be the father of Zeta-Jones' children.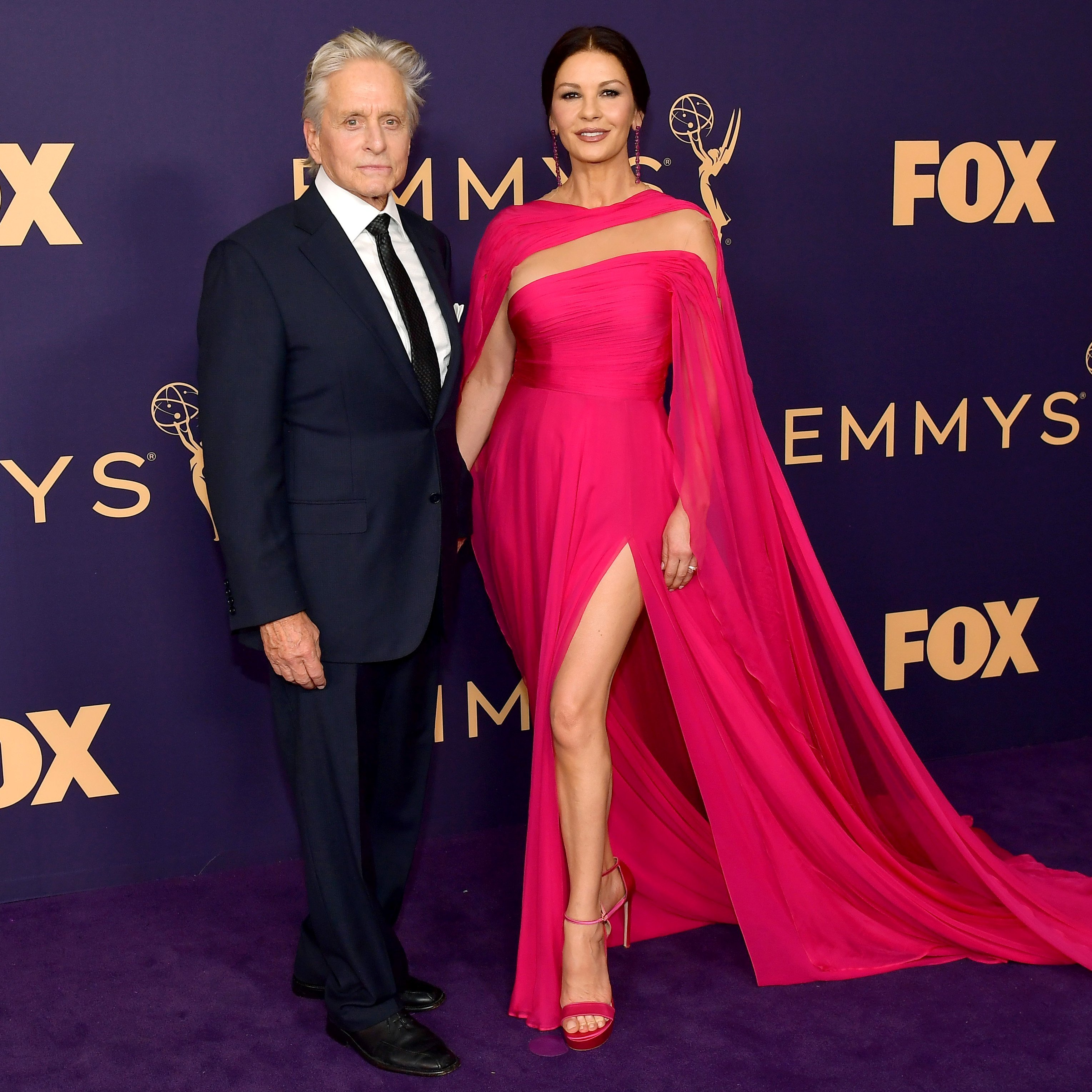 He later apologized with flowers and from there the two started dating. Their 25-year age difference was not a factor for the actress, and when Michael proposed in 1999, they were ready to tie the knot. 
Zeta-Jones celebrated her birthday with her father-in-law
In late September, Zeta-Jones again made a family affair out of things when she celebrated her 50th birthday. Michael, who shares the September 25 birthday with his wife, turned 75.
Kirk shared an intimate dinner with the couple. Again Zeta-Jones took to Instagram to give fans a look into the celebratory occasion. In the photo, she reportedly rested her head on the movie icon's shoulder and held his hand.
Along with the short-lived Instagram story, Zeta-Jones also shared a permanent post that featured a photo taken at her and Micahel's wedding. "Happy Birthday my darling!" she captioned it. 
Michael cherishes his life, his wife, and his kids
Days after their birthday celebrations, Michael spoke to Closer Weekly about lessons he's learned so far in life. The biggest one, he said, is that "kindness is not weakness." 
After becoming a cancer survivor back in 2010, Michael updated the public about his health, saying he's "good" now and does regularly checkups.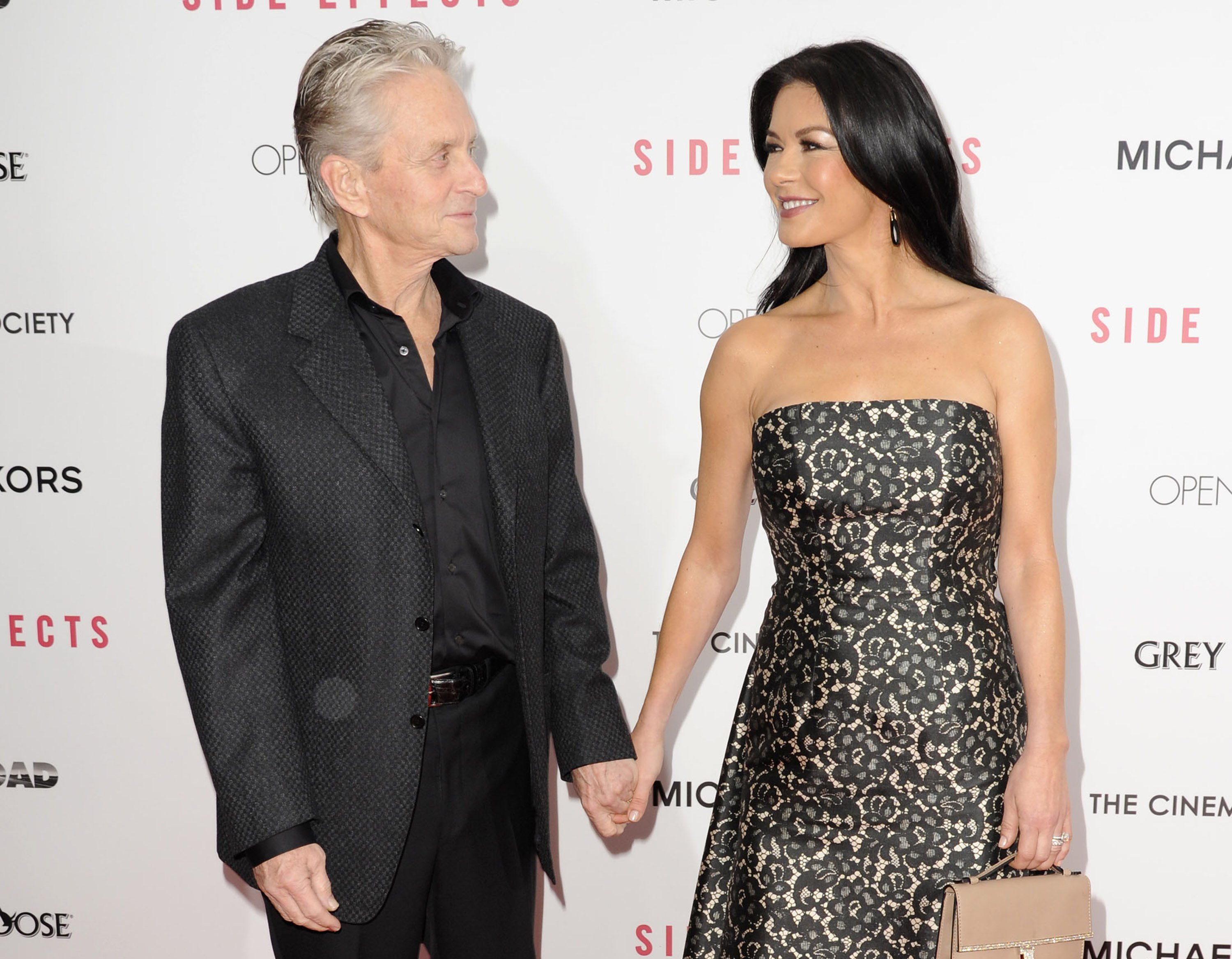 His kids, Cameron Douglas, 40, Dylan Douglas, 19, and Carys Douglas 16 are what keeps him going. Of course, Zeta-Jones is his number one. He credits a "mutual respect" to the pair's longstanding marriage.