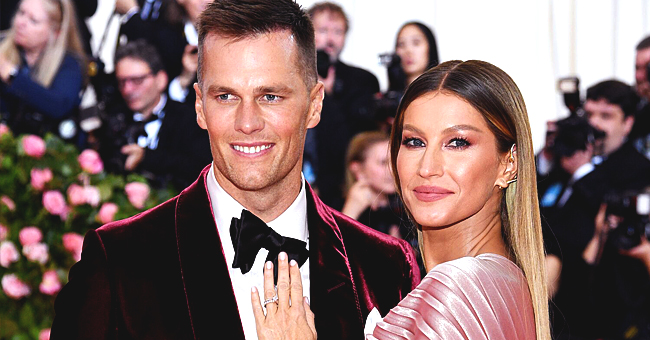 Getty Images
Tom Brady's Wife Gisele Bündchen Shares Sweet Pic of Son Benjamin Measuring Daughter Vivian
The actress and model, Gisele Bündchen, shared a special moment of her life on her social medial. The picture featured a heartwarming brother-sister moment between two of her children.
Gisele Bündchen took to Instagram on October 3 and posted a cute picture of her children having a "measurement day" moment.
The snap featured her son Benjamin, 9½ measuring Vivian 6½. Vivian was standing with her back against a wall while Benjamin measured her height with a book.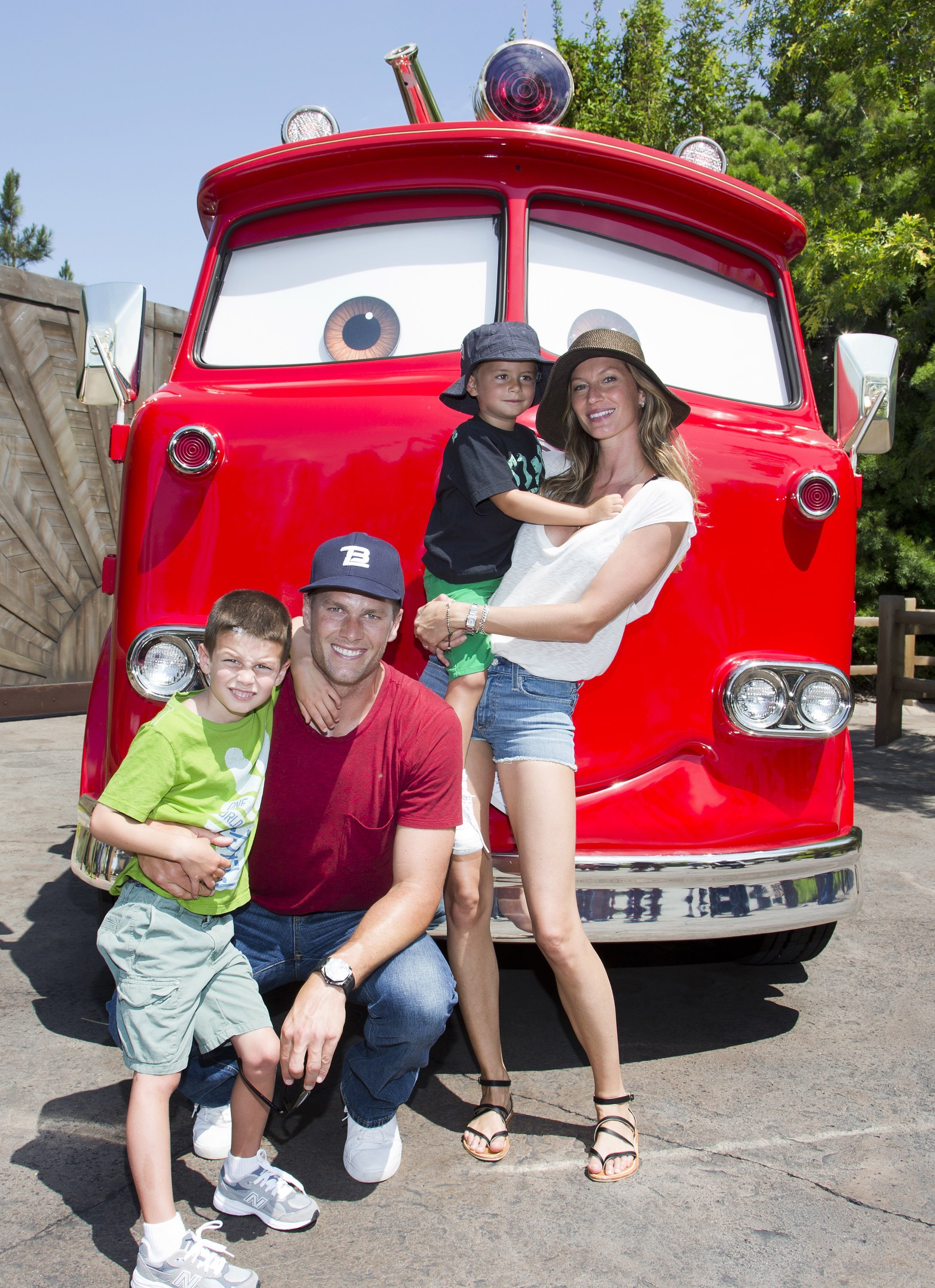 Tom Brady, his son Jack, 5, Gisele Bundchen, and their son Benjamin, 3, pose with Red the Fire Truck at Cars Land at Disney California Adventure park | Source: Getty Images
THE SWEET BROTHER-SISTER PICTURE
The picture was taken indoors, in a hallway. Vivian was holding steady against a wall looking at her brother while he diligently aligned the book to the top of her head and the wall.
The kids seemed to be eager to find out how much Vivian had grown. Bündchen captioned the picture, "Please, tell me how am I supposed to handle this? They just melt my heart." with the hashtag, #measurementday.
LITTLE VIVIAN OWNS HER DADDY'S LIFE
The NFL star and Bündchen's husband, Tom Brady, talked to "Entertainment Tonight" and revealed that Vivian has him wrapped around her fingers.
"That little girl owns my day — owns my life. [I] cannot say 'no' to anything. Whatever she tells her dad to do, that's what I do. That's just the way it goes."
Although Vivian has her father dancing to her tunes, Brady had some issues with one of his boys.
BRADY SURPRISED THAT ONE OF HIS SONS DOESN'T LIKE SPORTS
Even as a kid, Brady loved to go out golfing with his father, and missing golf with him would be crushing for him. The NFL star mentioned to "Men's Health" that his 12-year-old, Jack, is a sports fan like his father, but the 9-year-old Benjamin is not very interested.
"I was like, 'C'mon, let's do this,'" Brady recalled. "And he was like, 'Nope.' And I was like, 'What? No, do this!" It was his wife, Bündchen, who talked sense into him.
He added that she had to explain how she talked to him about every person was and could be different and may not like sports as much as he did. Brady said that he simply thought he would like sports because they liked them.
Please fill in your e-mail so we can share with you our top stories!