Tom Brady Praises His Family and Wife Gisele Bündchen
Tom Brady expressed how much he appreciates his wife Gisele Bündchen as he spoke about football and family — his two loves in life. 
The Patriots Quarterback and six-time Super Bowl winner once sat down with "Good Morning America's" Michael Strahan at Walt Disney World as he celebrated his most recent win.
Regarding his sixth win, Brady, 41, said he wasn't sure how to feel about it. However, he's always was completely sure of how much he loves his beautiful family with wife Bündchen and his three children. 
WATCH: @ABC EXCLUSIVE: The @Patriots' Tom Brady talks about his two loves: football and family, one-on-one with @michaelstrahan as he celebrates his 6th #SuperBowl win @WaltDisneyWorld. https://t.co/x4xMHH0TFx pic.twitter.com/cZRnfpliJt

— Good Morning America (@GMA) February 5, 2019
Brady is a father to John, 11, Benjamin, nine, and Vivian, six. Speaking to People recently, he pondered on the need to make the most of the time we have with our loved ones. 
"Time is so valuable and it's so easy to forget how quickly it can pass us by," Brady told the magazine. "I try to keep that in mind because it reminds you to prioritize the things you love. We don't live forever, so we need to make the most of our time," he added. 
The famous quarterback knows just how to do that as he said: 
"I love my family so much and I love what I do for a living so much [that] I never, ever want to take those things for granted and I really try to treasure every second."
Brady is also using his time to give back and recently partnered with IWC Schaffhausen watches as their global brand ambassador. The longtime fan revealed that years ago, he had a picture of an IWC watch as his screensaver.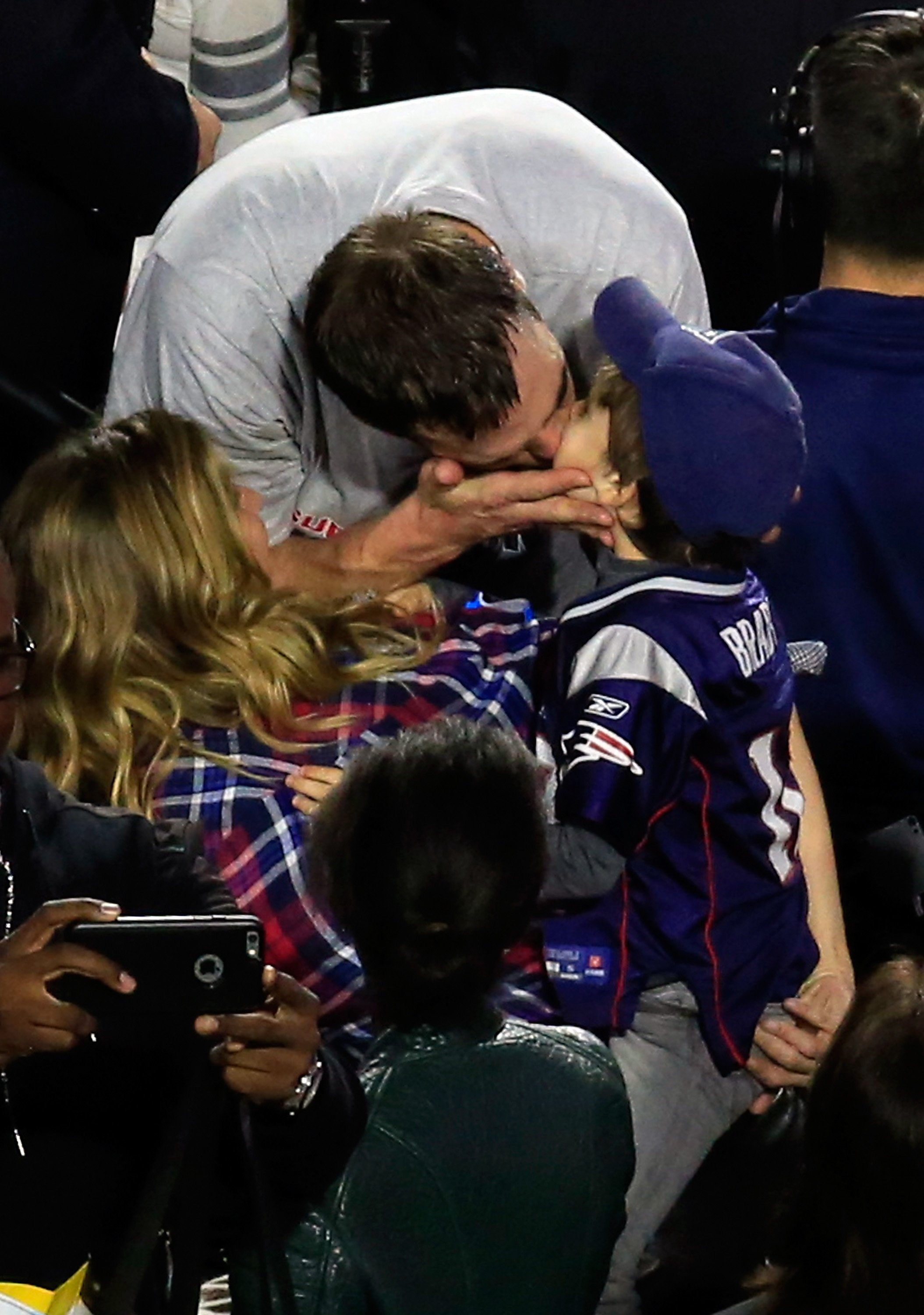 "So I guess you could say it's been a long time coming!" he joked. He values the work of IWC and considers it an honor to join the family. Plus, wearing a watch goes with his lifestyle as he's always been interested in the mechanics of them. 
Unfortunately (or fortunately), there's just one thing that hinders his ability to wear watches, and that's his love of football. When Brady is off the field though, he says "it almost feels weird not to have one on."
Brady's favorite watch these days is the IWC pilot black chronograph top gun due to it's "sporty and versatile" design. He also loves the portugieser with its leather alligator strap. 
On "Good Morning America," Brady touched on the fact that he sometimes has to spend time away from his family. It's no wonder then that when he and his wife do meet up, they get as intimate as they can in the public eye.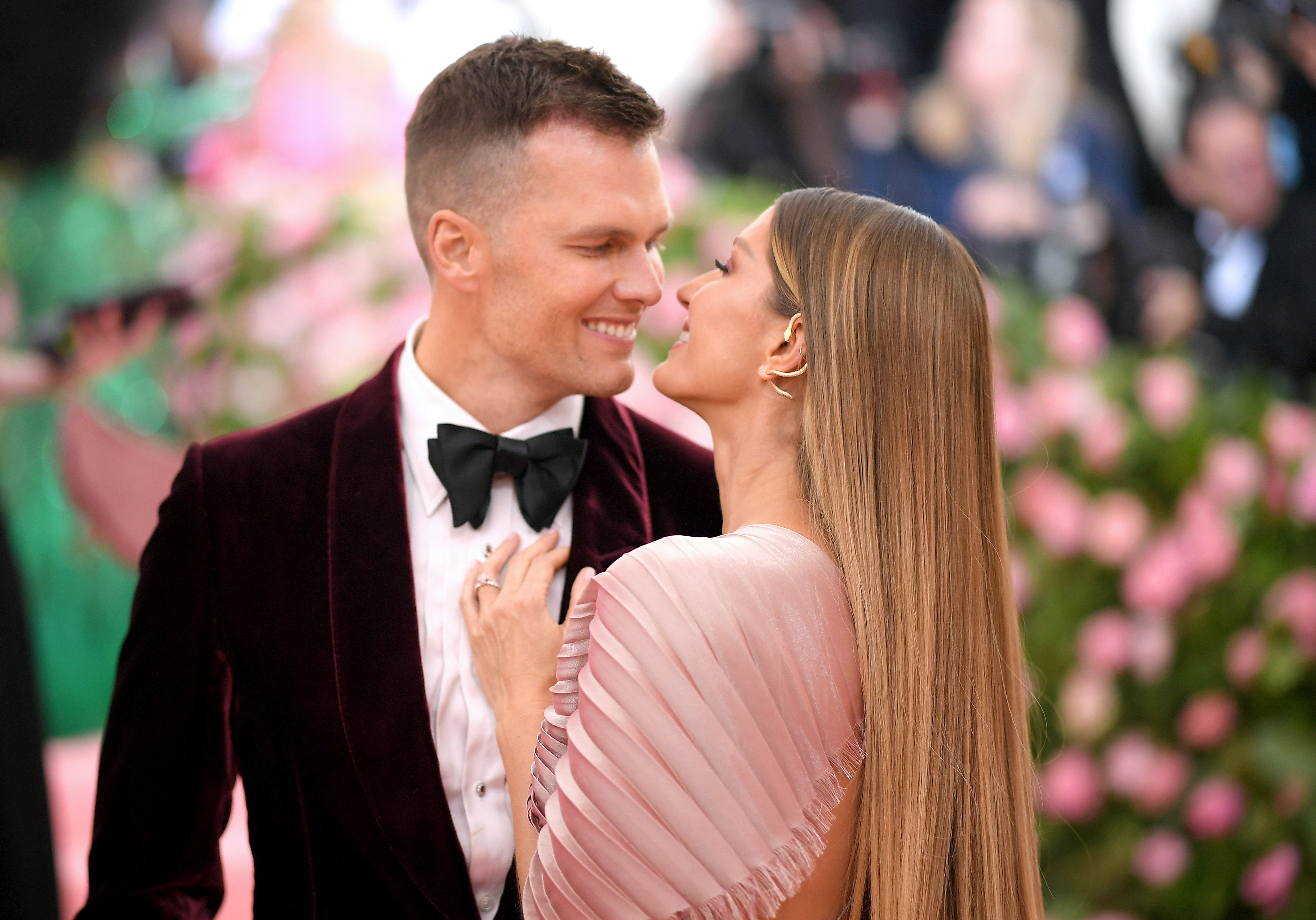 For instance, earlier this month the couple was caught kissing in Costa Rica while enjoying a family trip. Paparazzi caught the two in the act as they stood in shallow water on the beach. 
Bündchen, 39, showed off her toned figure in a multi-colored string bikini while her husband had on some dark trunks. Their kids were out of the frame. 
#Patriots Training Camp is about a week away and @TomBrady is spending every last minute he can with his wife @giseleofficial before entering NFL season mode for his 20th year. [via @TMZ_Sports]https://t.co/kDawO7Dz35 pic.twitter.com/GurqyzkaFx

— Dov Kleiman (@NFL_DovKleiman) July 18, 2019
Brady shares his first son with ex-girlfriend Bridget Moynahan, whom he split with back in 2007. He and Bündchen got married two years later and the blended family is working things out to create a successful union.