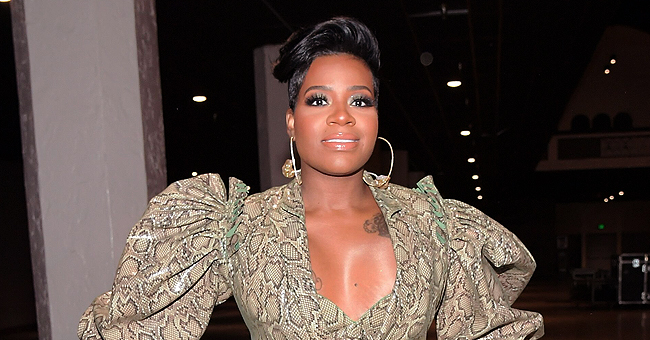 GettyImages
Fantasia Is a Proud Aunt as She Shares Video of Her Adorable Little Nephew Dancing to Her Single 'Holy Ghost'

Fantasia is a proud aunty! The singer recently shared an adorable clip showing off her nephew as he danced to her new song, "HolyGhost."
A few days ago, Fantasia took to her Instagram account to share a lovely video of her nephew grooving to her new song.
The young boy who should be about five or six-year-old could be seen enthusiastically jumping and dancing to the lovely music.
The proud aunty captioned the video, "Get it Nephew #HolyGhost pre-order now." Fantasia's fans were swift to shower the singer and her nephew with love in the comment section.
FANTASIA'S NEW SINGLE "HOLYGHOST"
The American Idol winner is about to release her new album "Sketchbook," and she has been teasing her fans with some of the nice singles in the collection.
Since its release, singles "Enough is Enough" and PTSD" has been doing well on the charts with "Enough is Enough," sitting pretty at number 2 on the Billboard's Adult R&B chart.
"PTSD" which featured singer, T-Pain is a great jam that shows the album's various diverse in sound.
Another one of the singles from the album that's been a great jam so far is the song, "HolyGhost." The album is set to be released on October 11.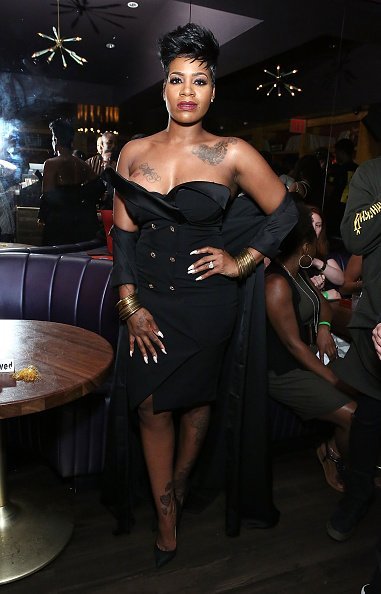 Singer Fantasia Barrino at the release party for her album "The Definition Of" on July 26, 2016 | Photo: Getty Images
FANTASIA LOST HER 21-YEAR-OLD NEPHEW
Fantasia lost another one of her nephews in 2018, Tyquan Vonricco Washington who was only 18-year-old to gun violence. The teenager was shot and killed in Greensboro, North Carolina.
According to the Police, the victim was shot by 21-year-old David Lee White, who has since been charged with first-degree murder.
FANTASIA'S BET PERFORMANCE DEDICATION
The years 2017/2018 were quite trying for Fantasia Barrino who not only lost her nephew but also had a brother, Xavier Barrino, who has a near-fatal motorcycle crash in 2017.
After the accident, the family was told by doctors that Xavier will find it quite challenging to walk again.
On the night of her BET performance, the singer told Entertainment Tonight that she would have her younger brother in mind during her show. Fantasia also revealed that,
"My little brother, who got into an accident not too long ago, he'll be walking soon. He had his last surgery, and I believe this is when he'll get up and walk, so I'm dedicating my performance to him tonight."
Even though the Barrino family has had their fair share of tragedy, they have learned to celebrate the little things including her young nephew dancing to Fantasia's new music.
Please fill in your e-mail so we can share with you our top stories!