Loni Love of 'The Real' Says She Hasn't Met Boyfriend James Welsh's Kids & Grandkids Although They Also Live in LA
Comedian Loni Love kept it real on "The Real!" The co-host revealed that she is yet to meet her boyfriend, James Welsh's kids and she does not intend to anytime soon. 
During this week's episode of the daytime talk show, the co-hosts discussed when it's okay to meet your partner's kids from previous relationships. 
"The thing is, we love James. We think James is the sweetest guy. I'm having a hard time believing James ghosted you for two weeks"
Loni who never shy away from sharing cute images of her and James having good times together revealed that she is yet to meet his kids and grandkids.
She went on to state that she has no urgent desire to meet them just yet before concluding that although she hasn't met them in person, she's spoken to them on the phone.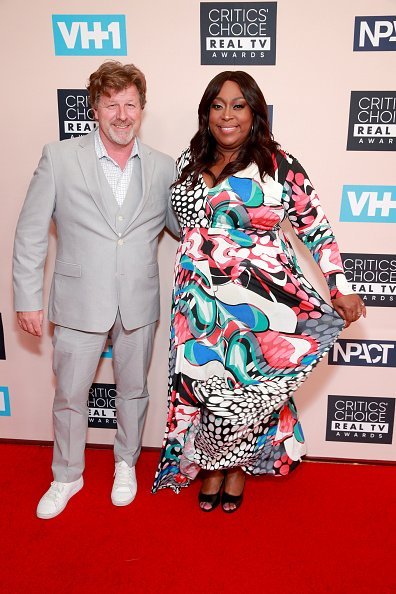 The comedian also stated that the kids live in LA with them before jokingly adding that they know all about her personality because they watch their show. 
Not wanting to know James's kids doesn't seem to bother the "The Real" co-host and her boo as they are often seen spending an ample amount of time together. 
It's been a wonderful year for Loni Love so far; from being nominated for a daytime Emmy for "The Real" to hosting the 25th Annual Essence Festival, she's definitely had a fun filled year. 
With all these new feat and accomplishment, Loni revealed to People that the best part of her year has been her boyfriend. The comedian who described James as "a really nice guy" met him on a dating app a little over a year ago. 
"He hit me and I was like 'Wow, he has really kind looking eyes'," she told people. When asked about what she was looking for when she found her boyfriend, Loni replied that:
 "The older I get the simpler I'm getting. When I was looking for somebody I was just looking for the compatibility part. The thing I think that I was missing in my life was that I was always conforming to what the man wanted instead of saying this is what I want to do."
However, the couple had a rough beginning with Loni once revealing on "The Real" that he ghosted her for two weeks after they met. The other co-hosts were quite taken by surprise with the news with Adrienne Houghton saying, 
"The thing is, we love James. We think James is the sweetest guy. I'm having a hard time believing James ghosted you for two weeks in the beginning. This actually makes me reconsider things because he's such a good guy."
Loni revealed that she was surprised at her affection for James, noting that he is the first white guy she's ever dated. The two have, however built a solid foundation by understanding each other.