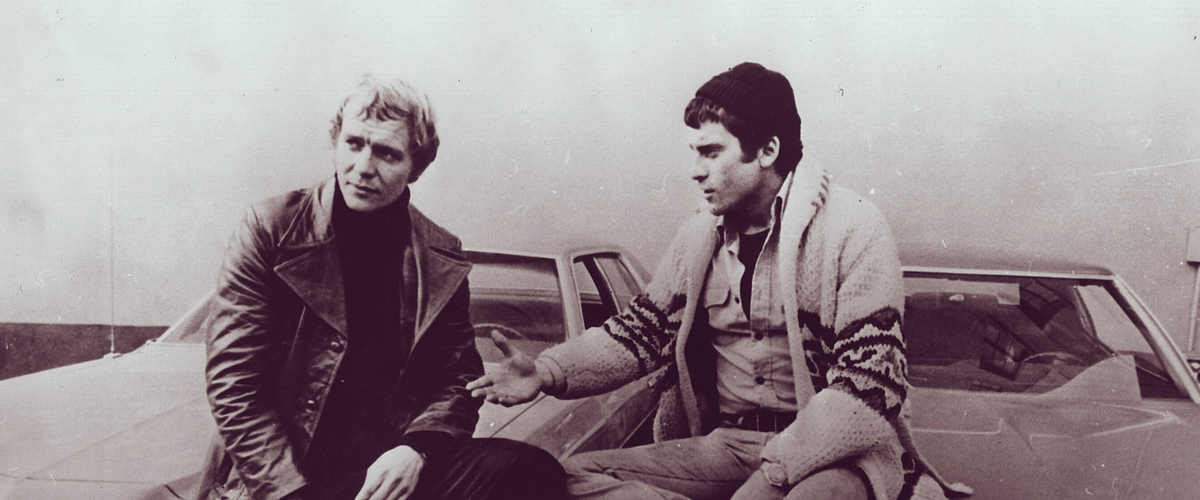 Getty Images
David Soul on the Possibility of a 'Starsky & Hutch' Comeback: 'I Don't Think So'
It's been 40 years since the last episode of "Starsky & Hutch" aired, and still, David Soul is still recognized for his role as Detective Kenneth "Hutch" Hutchinson in the ABC TV series. It doesn't bother him, but Soul says there's no chance of the series making a return.
David Soul's first love was music. He pursued it and even managed to create a series of top-charting singles, but it was his acting career that put him on the map and turned him into a heartthrob back in the '70s.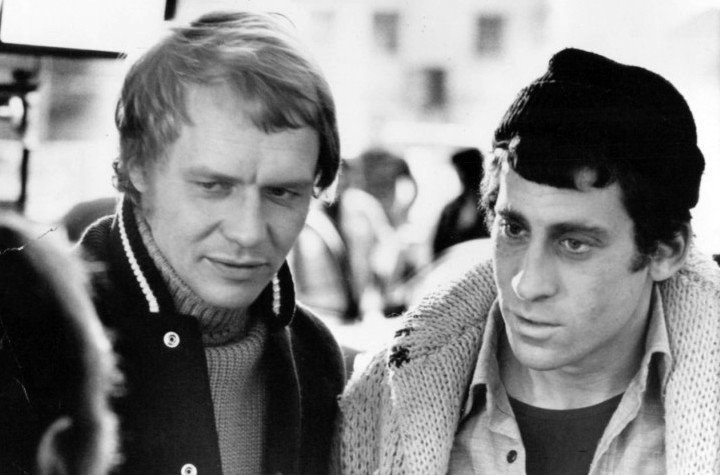 David Soul and Paul Michael Glazer from the television program Starsky and Hutch, 1975 | Photo: Wikimedia Commons Images
David's career and "Starsky & Hutch."
His first appearance on television was as a masqueraded singer on "The Merv Griffin Show" in 1966, and a year later, he made his acting debut in "Flipper."
Soul signed a contract with Columbia Pictures and got guest roles in series like "Star Trek" and "Here Comes the Brides," and then in 1973, he was cast alongside Clint Eastwood on the film "Magnum Force."
It was that performance that opened a new door for Soul, who then earned the role of Detective Ken "Hutch" Hutchinson on "Starsky & Hutch," a role he played from 1975 to 1979, and in which he shared the screen with Paul Michael Glaser, who played Starsky.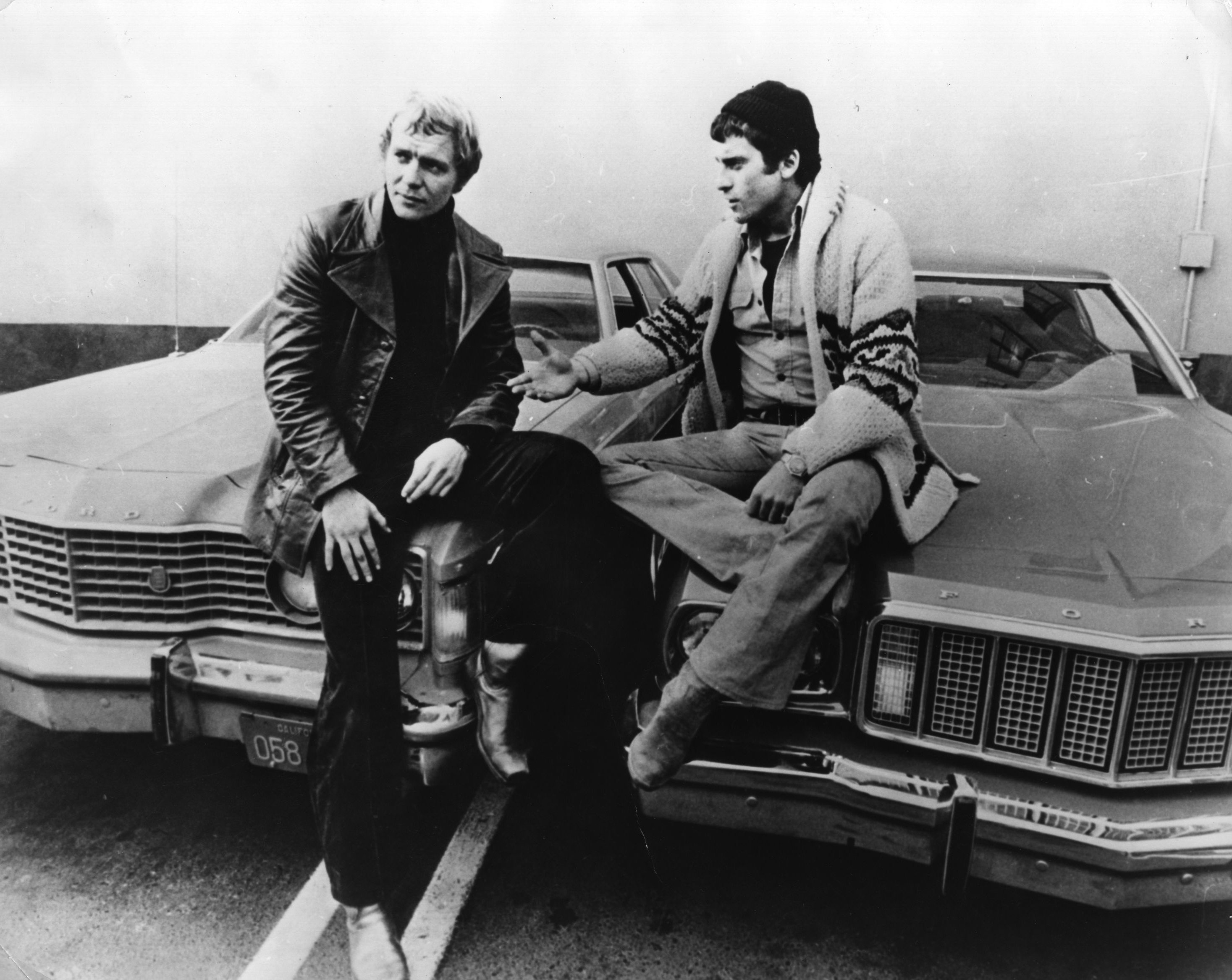 David Soul and Paul Michael Glaser, stars of the television series 'Starsky And Hutch,' 1978 | Photo: GettyImages
Although short-lived, the show managed to make an impact on American television and counts with a considerable following four decades later.
"I guess that is good news, in a sense," Soul told the Sunday Post. "Because it only ran for four years but had a huge impact, and there is no doubt it helped raise my profile and paid a few bills while it lasted."
And continued:
"I'm truly glad that people liked it, and it still has something of a cult following, but a lot of water has flowed under the bridge since then, and I have done a few other things since."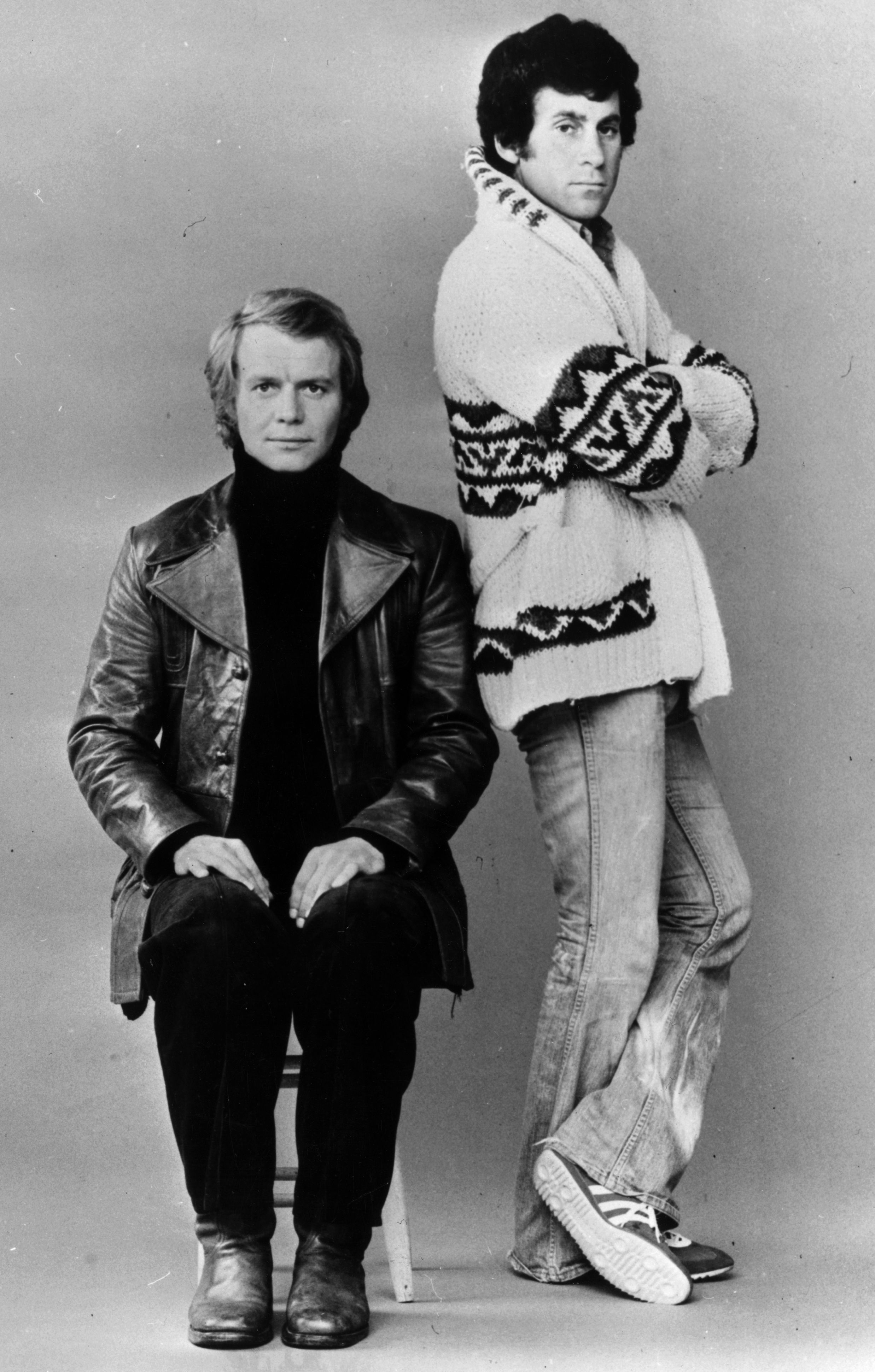 David Soul and Paul Michael Glaser in the TV series, 'Starsky and Hutch' 1976 | Photo: GettyImages
Life after the show
One of the first things David did after the show ended was to return to his roots with music.
His 1977 single "Don't Give Up on Us" reached No. 1 in the US and the UK, and "Silver Lady" also reached the top of the charts in the UK.
"Some people wondered why this guy who was all about driving fast cars and flinging himself at bad guys could suddenly think he was a pop star," Soul recalled. Adding that:
"They didn't realize that I was a singer and musician long before I made any mark as an actor."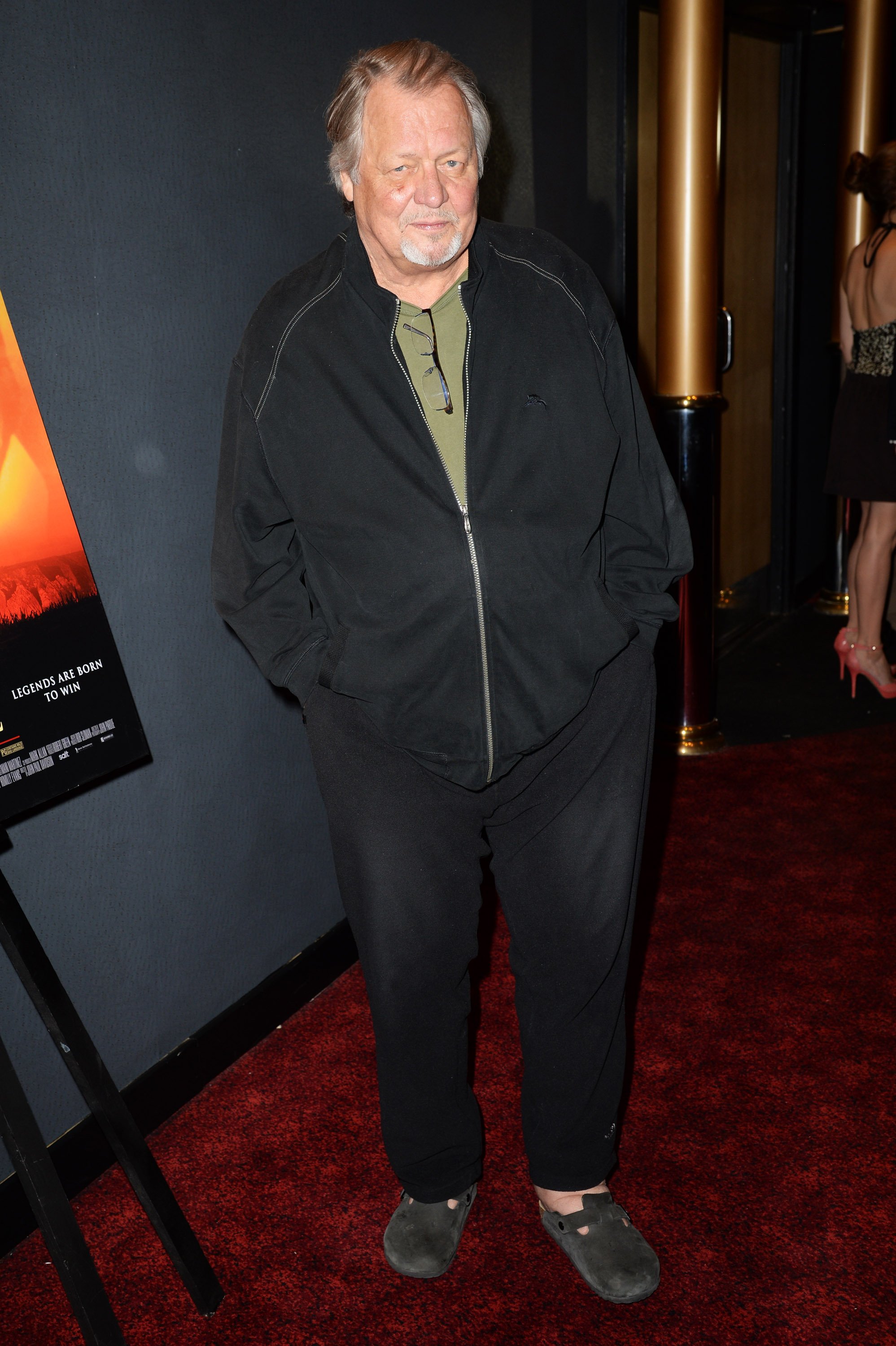 David Soul attends the world premiere of 'Seve' at The Empire Leicester Square on June 23, 2014 | Photo: GettyImages
Soul toured around the U.S, Europe, and South America from 1976 to 1982, and at his return, he starred in the short-lived series "Casablanca" and the film "The Hanoi Hilton."
In the mid- '90s, Soul moved to England, where he started a career in West End theater and also appeared in shows like "Holby City" and "Dalziel and Pascoe."
"I fell in love with Britain many years ago and found myself drawn to live here," said Soul of his new home. "I have never regretted it. Over here, I wasn't just Hutch. I was respected for my music and various forms of acting, including the theatre, which I have also loved very much."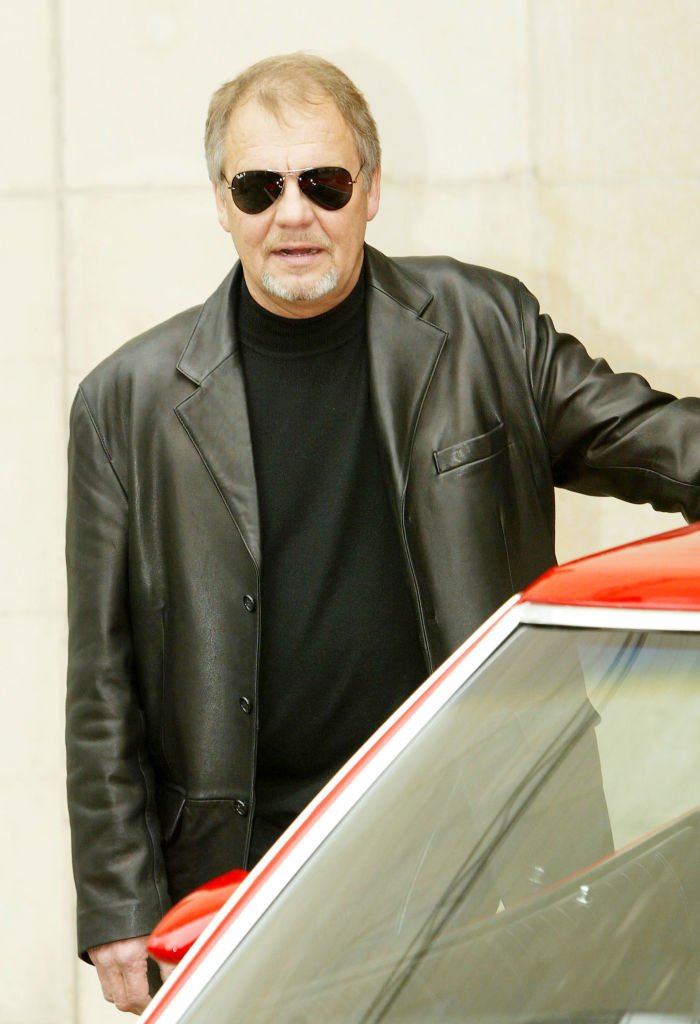 David Soul at premiere of the movie remake of "Starsky And Hutch," on March 11, 2004 | Photo: GettyImages
His biggest regret about "Starsky & Hutch."
Soul is not shy to admit he has struggled for money in the past years, especially after going through a series of health issues that included having a cancer tumor removed from his left lung and dealing with a chronic obstructive pulmonary disease—the result of 50-year smoking addiction.
He can't sing like before and needs to pace himself while talking so he can't really do theater either.
Although he still attends conventions and other fan engagements, Soul is not receiving money from "Starsky & Hutch" reruns or memorabilia because he sold his share of the rights years ago by the modest sum of $100,000.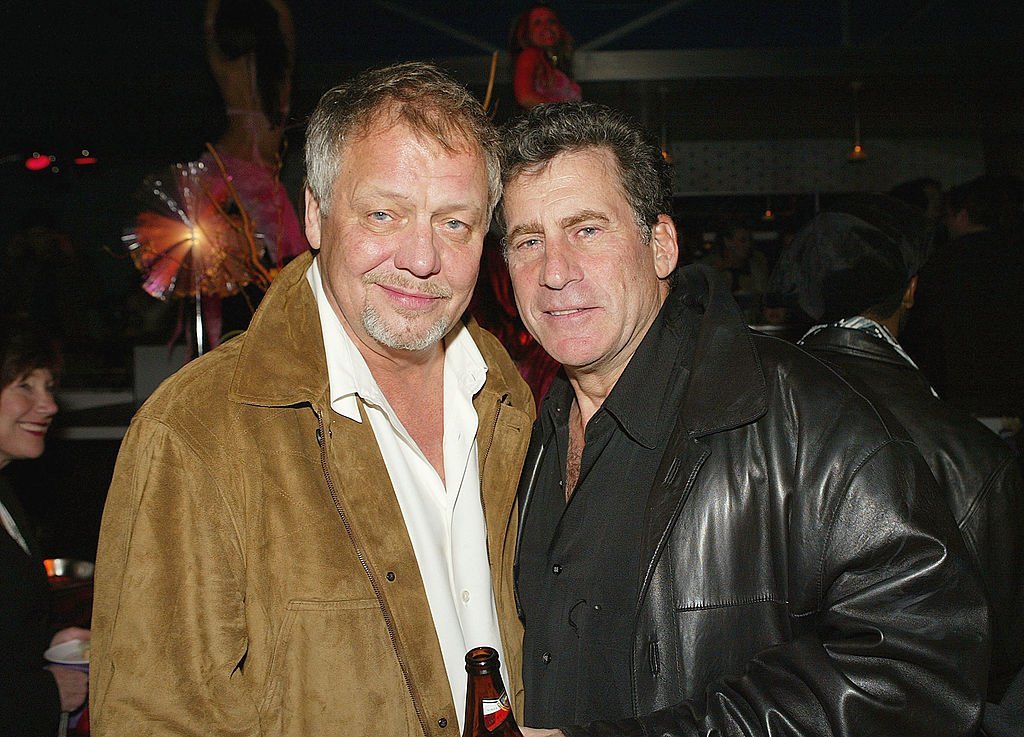 David Soul and Paul Michael Glaser at the premiere after-party of "Starsky and Hutch" on February 26, 2004 | Photo: GettyImages
As he explained:
"My only regret is that I sold my rights to any profit share a long time ago, and so I don't earn anything more from it, although it is still being shown all over the world and still has a cult following."
On the possibility of a comeback
Soul is still a close friend of his co-star Paul Michael Glaser. Their relationship is based on bickering and joking around, and fifty years later, that hasn't changed.
"We knew each other before Starsky And Hutch and have been close friends all these years since," said Soul.
The pair made a cameo in the 2004 "Starsky And Hutch" movie remake, but when asked about the possibility of the iconic duo making a comeback, Soul shut it down saying:
"I don't think so. It wasn't that good the first time, it just caught the imagination, and everyone liked the car. I liked the car. Maybe the car could make a comeback, but I don't think Paul and I could run around like we used to."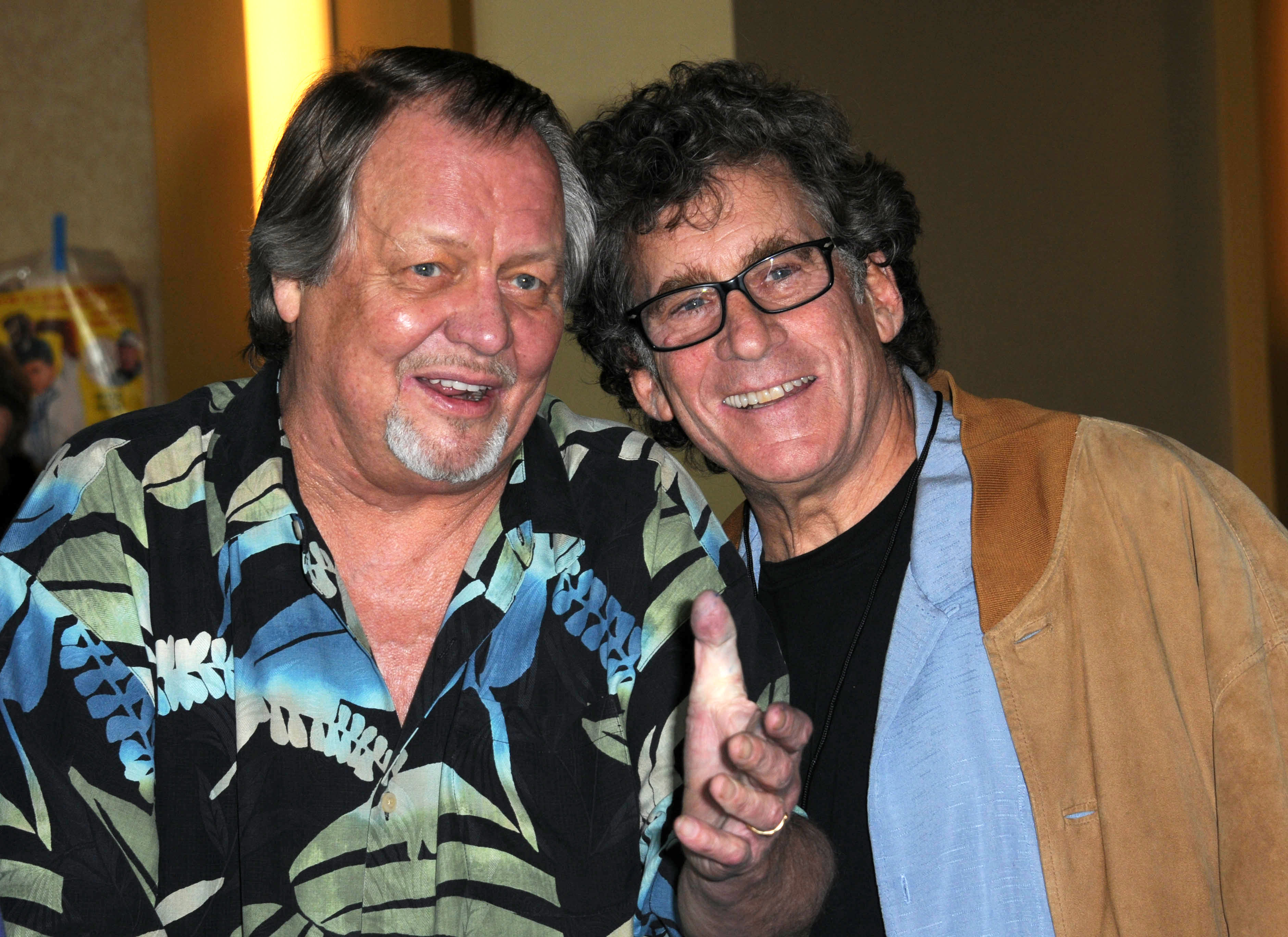 David Soul and Paul Michael Glaser at the Hollywood Show on February 11, 2012 | Photo: GettyImages
And added: "We used to roll out of the car while it was still moving sometimes – that might be just a little bit difficult these days!"
These days, Soul is proud of the life he's lived. He has a wonderful wife, six children, and was once at the top of the entertainment industry. Not everyone can say the same.
"I'm happy. I've explored; I've seen; I've done; I have really great friends," David claimed. "I'm always looking ahead; still have passion, heart. Still have energy; still, want to do things. What else is there?"
Please fill in your e-mail so we can share with you our top stories!