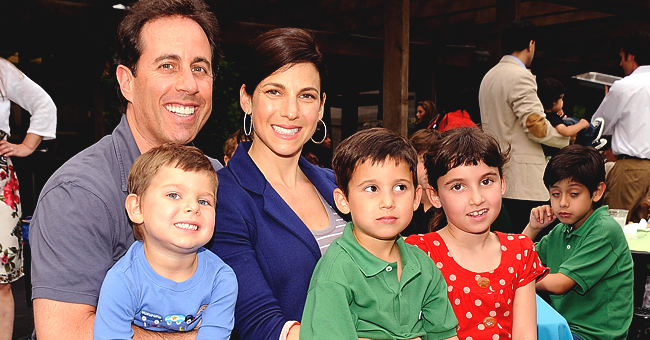 Getty Images
Jerry Seinfeld Is a Doting Husband and Father of Three — Meet His Family
During the two decades that have passed since his legendary sitcom ended, the comedian has been busy raising a family of five. The eternal bachelor of TV is a devoted family man in real life.
What started as a scandal for 65-year-old comedian Jerry Seinfeld when he became involved with a recently married woman has settled into a beautiful family that he and his wife of 20 years 48-year-old Jessica have built.
Considering such a rocky start, the two have managed to last more than most Hollywood couples, and as obvious as it might sound, they attribute their happiness to a simple secret: laughter. This is a little about their journey.
A CONTROVERSIAL START
Jessica had been married for two months to her first husband, theatrical producer Eric Nederlander, when Jerry, unaware of her marital status, started to court her at the gym the two attended.
Unsurprisingly, Jerry's first approach to Jessica was humor, but only when he said something that actually made her laugh, she accepted to go out on a date with him. The relationship soon hit the gossip media.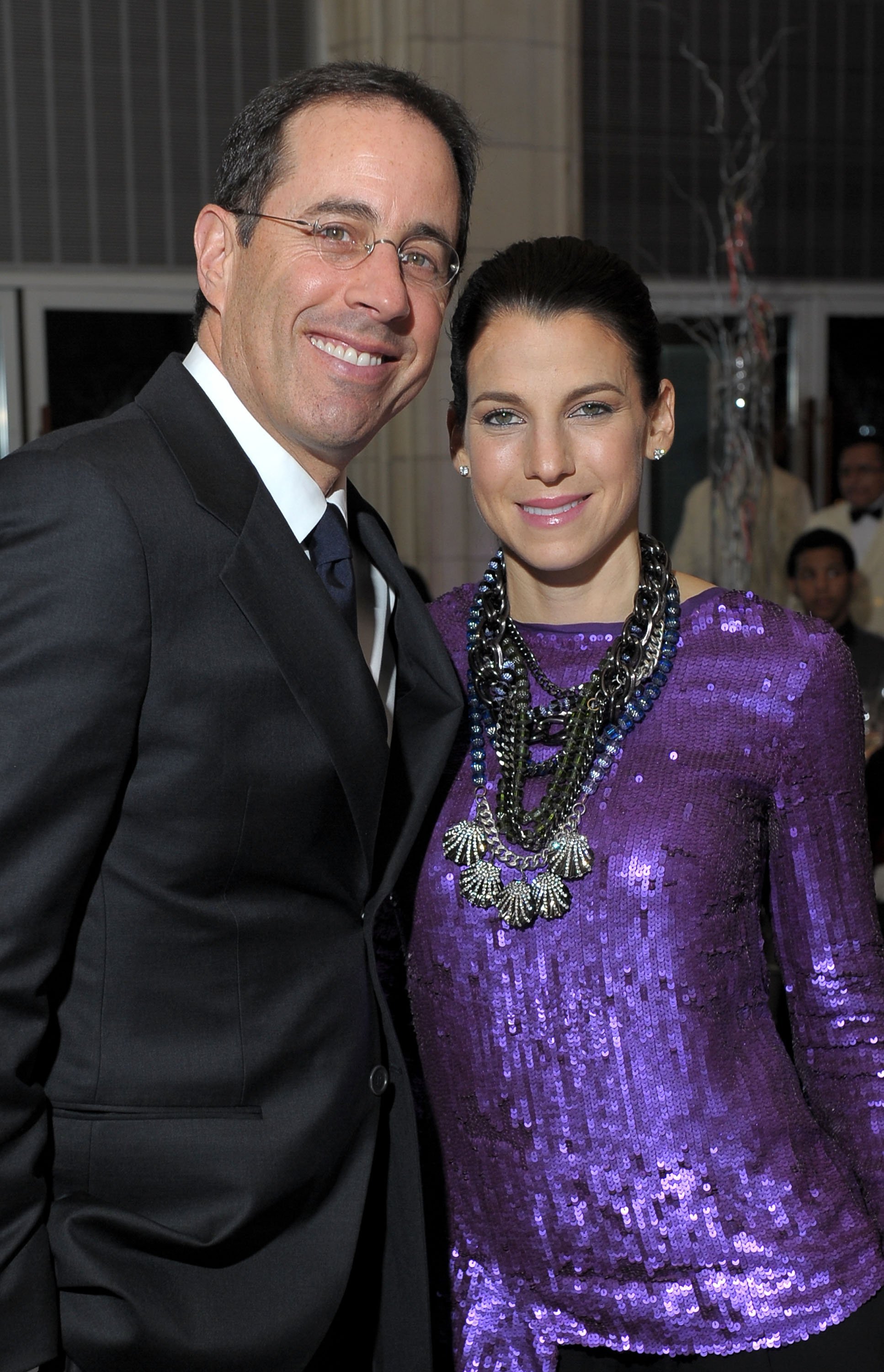 Jerry and Jessica Seinfeld. I Image: Getty Images.
According to Jessica, her marriage to Nederlander was doomed from the start, and the two had already tried to repair the relationship by going to therapy, to no avail, even before walking down the aisle.
Less than a year after the turmoil about their relationship took place, with strong words against Jerry and Jessica being said I public by Nederlander, the two shocked everybody with the news of the wedding in December 1999.
WHO'S JESSICA SEINFELD?
Born Nina Sklar in September 1971, she legally changed her name to Jessica in 1995. She was a Tommy Hilfiger fashion publicist when she met Jerry, but after marrying him she mostly dedicated to her children.
In 2003, she founded the charity Baby Buggy, which helps provide millions of families in need from the New York area with clothing and accessories for newborns. The foundation changed its name to "GOOD+" in 2016.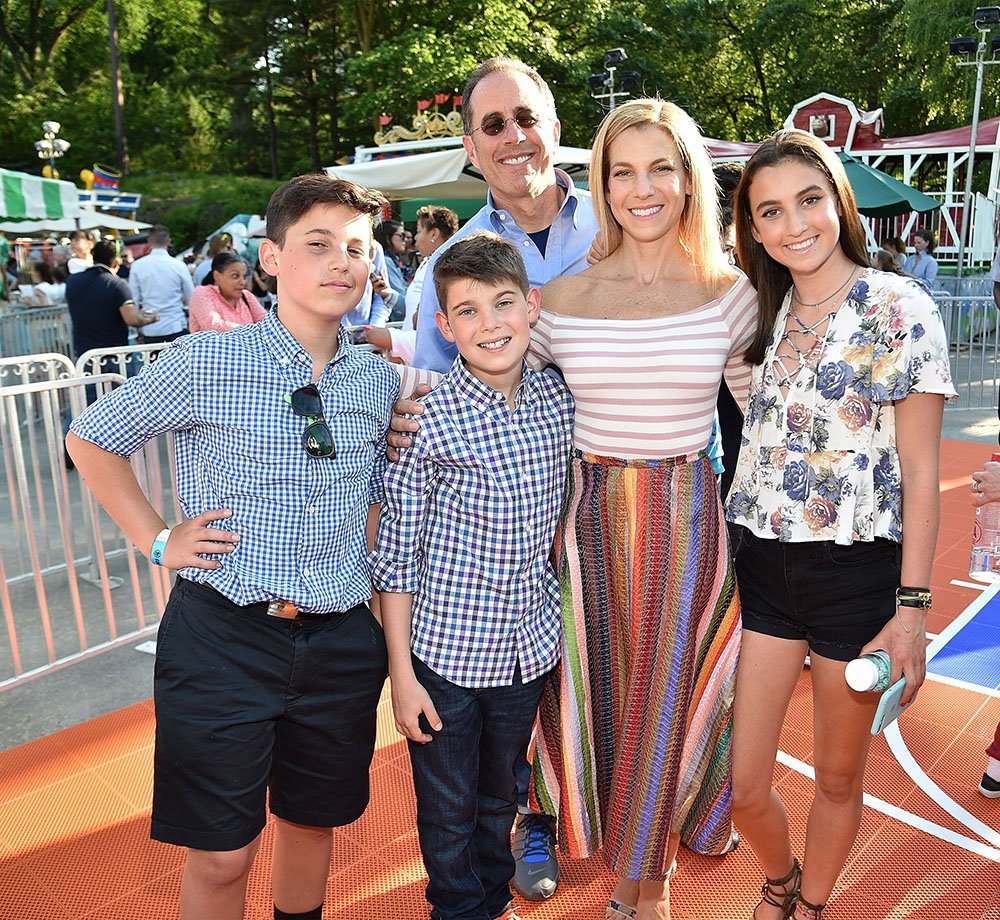 Jerry and Jessica with their children Julian, Shepherd, and Sascha. I Image: Getty Images.
In 2008, her book "Deceptively Delicious: Simple Secrets to Get Your Kids Eating Good Food" became the Number 1 how-to bestseller, not without controversy, since another author accused her of plagiarism.
Despite the controversy, Jessica continued releasing cookbooks such as "Double Delicious" (2009), "The Can't Cook Book: Recipes for the Absolutely Terrified!" (2013), and "Food Swings" (2017).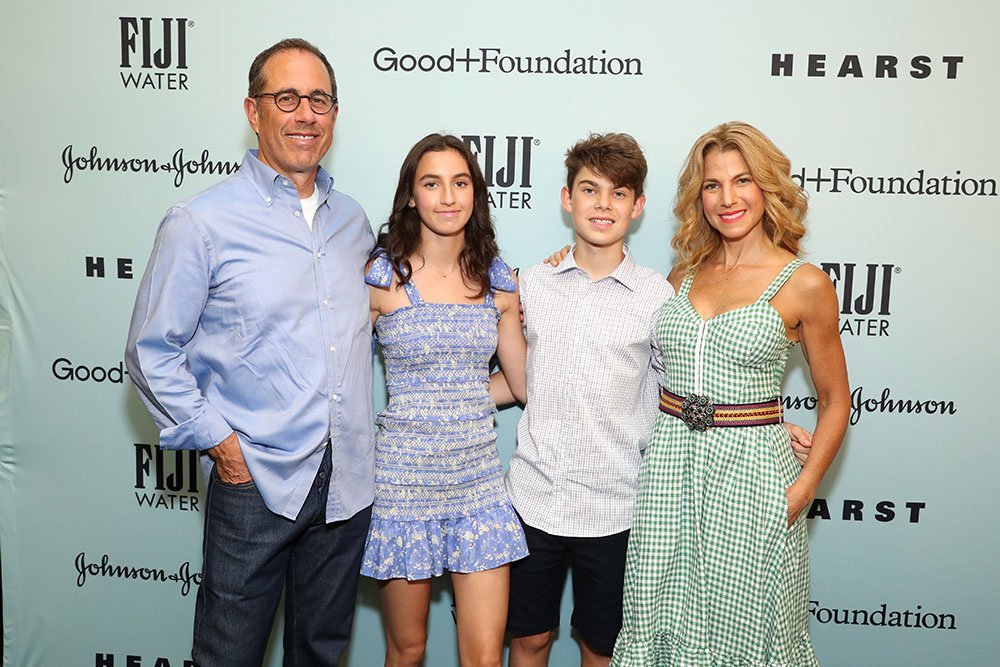 Jerry, Sascha, Shepherd, and Jessica Seinfeld. I Image: Getty Images.
THEIR THREE CHILDREN
The happy couple is parents of 18-year-old Sascha, 16-year-old Julian, and 13-year-old Shepherd.
Since becoming a father, Jerry hasn't been shy about sharing the good and not-so-good aspects of parenting, always with his signature sense of humor.
"I love it. I love having a family and kids and all the madness. There is no aspect of it I don't like. Even when it's horrible, I love it. I didn't realize how tired of single life I was and how ready I was for married life," Jerry once told People.
Back in June, Jerry and Jessica's eldest Sascha graduated from a prestigious all-girls high school in New York, and the proud parents took to social media to celebrate their daughter's milestone.
Earlier that same month, the couple and their two of their children attended a charity event thrown by the GOOD+ Foundation in New York City's Central Park. The event is a family tradition, and while Julian wasn't in attendance neither this year nor the past one, he did join the party in 2017.
Please fill in your e-mail so we can share with you our top stories!