'Living Single' Star Kim Fields Shares New Photos of Her 2 Sons & They Look Just like Their Mom
Actress Kim Fields shared new photos of her look-alike sons Sebastian and Quincy on Instagram.
Take a look at the recent photos Kim Fields posted of her sons on Instagram, and it's almost like looking back at Tootie in "Facts of Life.
Kim, who is best known for her roles in the sitcoms "The Facts of Life", and "Living Single," as well as her participation in RHOA, is the mother of two gorgeous boys, who look exactly like her. 
During Kim Fields' stint on "Real Housewives of Atlanta," Kenya Moore made serious allegations about her husband, Christopher Morgan.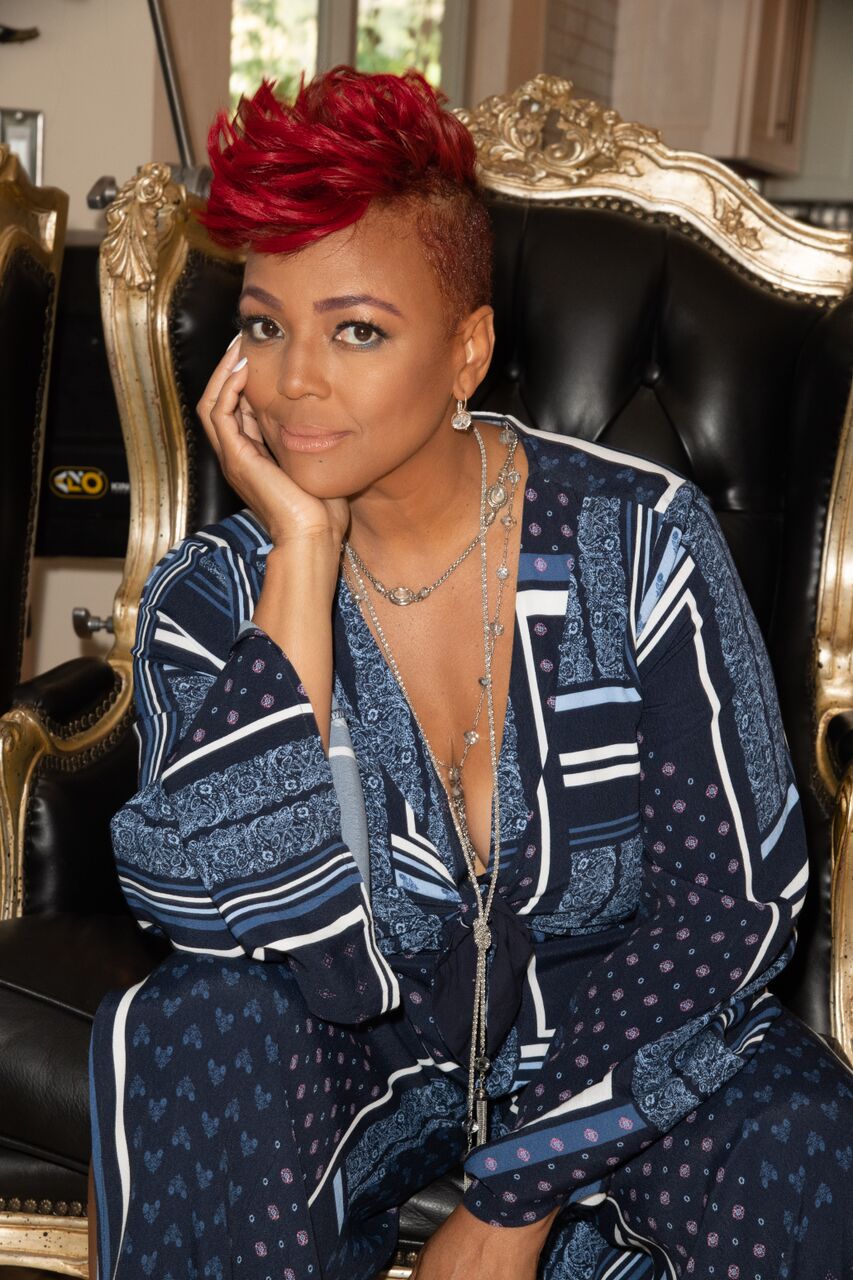 KIM FIELDS: PROUD MOM
The first photo Kim shared shows her sons Sebastian, and Quincy, on a wintery beach, smiling happily.
Sebastian, the oldest, is tenderly cuddling his 5-year-old baby brother. Kim captioned the snap:
"Every day is #nationalsonday in my world #momofsons #proudmom #momlife #family #Sebastian  #Quincy"
MOM'S BIG BOY
Sebastian, 12, is clearly deeply attached to his mom. and his resemblance to Kim is even more pronounced than Quincy's. Kim shared a touching snap of her oldest cuddling her and wrote:
"Headed to the set armed w/tons of love from Sebastian."
SEBASTIAN APPEARED ON RHOA
Fans of "Real Housewives of Atlanta" will remember Sebastian who made several appearances on the show alongside his mom. His sweet nature made him a fan favorite, as well as his dedication to Kim.
KIM PORTER'S HAPPY FAMILY
Kim shares her two gorgeous boys with husband Christopher Morgan, a Broadway actor and dancer.
Her first husband was film producer Jonathon Freeman to whom she was married for 6 years.
Christopher and Kim married in 2007, shortly after Sebastian's birth. In 2013, Kim made the surprise announcement that she was unexpectedly pregnant again and welcomed Quincy in December of the same year.
KENYA MOORE'S ALLEGATIONS ABOUT KIM FIELDS' HUSBAND
During Kim Fields' stint on "Real Housewives of Atlanta," Kenya Moore made serious allegations about her husband, Christopher Morgan.
Kenya implied that Christopher was gay, and mockingly referred to him as "Chrissy."
Christopher has finally broken his silence on Kenya's accusations, and set the record straight:
"I felt immediately it was going to be important for me, at some time, to set the record straight that she had fabricated the entire conversation. (...) when Kim and I first got together, there was all kinds of speculation about me. Was I a deadbeat? Was I broke? Was I a drug addict? Was I a homosexual? There were all kind of rumors about me because nobody knew who this guy was dating, and eventually marrying, Kim Fields. She (Kenya) basically took that speculation, one aspect of it, and ran with it."
Kim and Christopher have now been together for over 12 years and are as passionately in love as ever. Sadly, Kenya has just announced her separation from her husband of two years Marc Daly, who allegedly has a second, parallel family.
Marc and Kenya share a baby girl, Brooklyn Daly, who is just 1 year old.