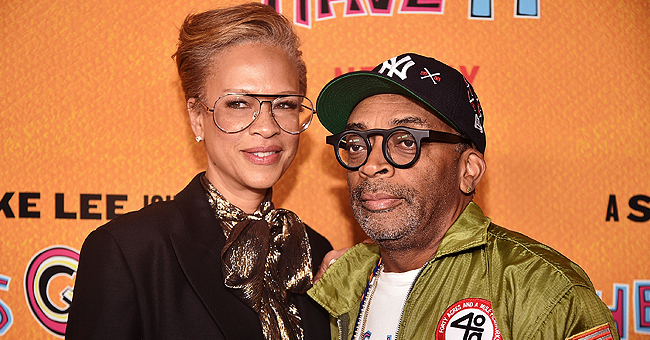 GettyImages
Spike Lee, Who Directed 'BlacKkKlansman,' Shares Photo of Wife Tonya Lewis on Their 26th Wedding Anniversary
Veteran filmmaker, Spike Lee shows he is a man in love as he takes to social media to pay tribute to his wife of nearly three decades, Tonya Lewis.
Spike Lee is a recognized figure in the movie industry, and he has risen to wide acclaim for displaying an excellent passion for the arts. Only a few, however, know that he is just as passionate when it comes to his love life.
"We walked past each other. Spike circled back around and proceeded to give me the third degree"
LEE SHARES A PICTURE OF A BAREFACED TONYA TO MARK THEIR ANNIVERSARY
Lee has a family of four including himself, his former lawyer wife, Tonya, and their two beautiful children: daughter Satchel and son, Jackson.
Spike Lee and Tonya, who is known for her dedication to improving women's health have been married for exactly 26 years after first meeting at a Congressional Black Caucus dinner in 1992.
A few days ago, the power couple marked their wedding anniversary, and Lee, a man in love, commemorated the milestone on Instagram.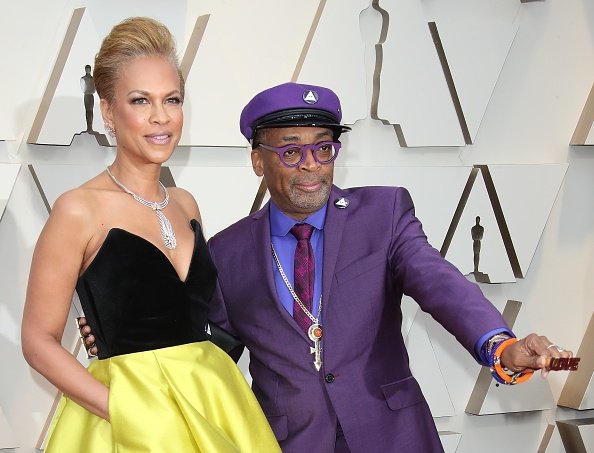 Tonya Lewis Lee and Spike Lee at the 91st Annual Academy Awards on February 24, 2019 | Photo: Getty Images
The award-winning star shared a close up picture of Tonya. Tonya is barefaced, and the simple look makes the snap a beautiful one that can be labeled treasurable.
In the picture, Tonya, who is a known film producer gives a small smile while looking straight at the camera. She is wearing a grey jacket atop a white floral shirt with a black scarf wrapped around her neck.
With Tonya's hair styled into a short cut like she's known to favorite, she gives off a bold stance which is softened by the sweet and affectionate smile it bore — most likely directed at her husband.
NETIZENS REACT TO LEE'S AFFECTIONATE DISPLAY
"Happy, Happy 26th," Lee wrote to caption the picture alongside five purple emojis. Quickly, avid supporters of the couple took to the comments section of the post to send them wishes.
One such fan, @kamilahaishamoon commented:
"Love as wings rather than weight. Wishing you many more years of flight together!"
"'That's the way Love goes!' Happy Anniversary!" another fan, @davidrios4924, wrote. While another, @titi.negresse, in awe of Tonya's unique beauty wrote:
"When a woman is truly beautiful, she is graced by the years."
IT MAY HAVE BEEN LOVE AT FIRST SIGHT FOR LEE
Lee and Tonya's decades-long relationship is one that has made them one of the most celebrated couples in Hollywood. Of their first encounter back in the early 90s, Tonya said:
"We walked past each other. Spike circled back around and proceeded to give me the third degree. 'Are you an actress? A model? A singer? Who are you here with? What do you do? Do you have a boyfriend?'"
Obviously, Spike was very interested in Tonya right from the start, which explains why he is still so smitten with her!
Please fill in your e-mail so we can share with you our top stories!