Jennifer Lopez Spotted Getting Close to 'Anaconda' Co-Star Owen Wilson While Filming 'Marry Me'
Jennifer Lopez reunites with Owen Wilson as she includes him in her latest project which is a romantic comedy. Owen, 50 was last seen on the big screen two years ago in the "Father Figures," alongside Ed Helms. 
Despite being stuck in her wedding plans and preparing to perform at the Superbowl Halftime show, the 50-year-old actress and Lopez were seen in Coney Island, NY, recording scenes for the new movie. 
The Hustlers actress is seen rocking a blond hair covered by a deep brown cap, a matching brown coat, and loose-fitting brown pants, while Wilson appears casual in dark jeans and black long-sleeved shirt. 
The two superstars look excited as Lopez puts her arm around Wilson's shoulder as they laughed and walked holding each other's hands.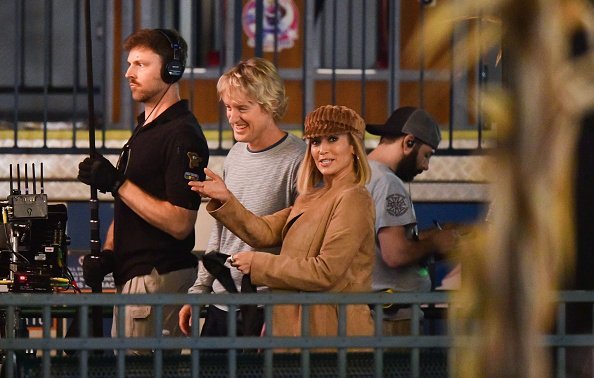 Her movie, "Hustlers" has added more accolades to the diva's records. After starring together in a late 1990s movie titled "Anaconda," Lopez and Wilson are back with the cameras and scripts in a new film, "Marry Me."  
The movie is a romantic comedy based on a pop star who gets dumped by her would-be rockstar husband just before their wedding.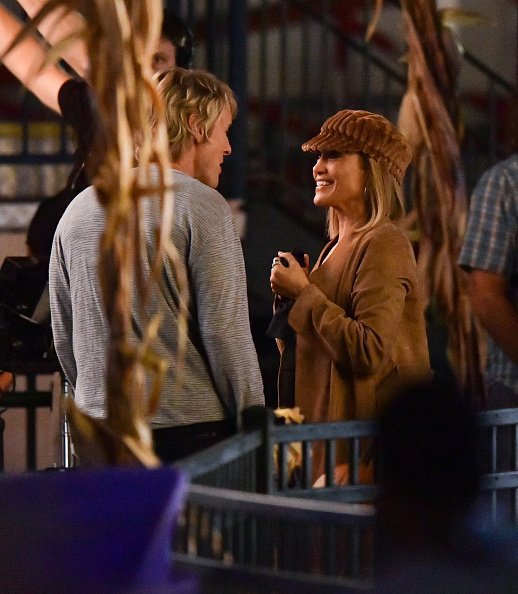 The heartbroken lady then chooses a random young man from the audience to be her husband instead. Other actors to star in the movie include the GOT's John Bradley, Maluma and Sarah Silverman. 
J-Lo is engaged to the retired professional baseball player, Alex Rodriguez and the duo publicized their engagement earlier this year after dating for more than two years.
Rodriguez's proposal happened while the lovers were on vacation to the Bahamas. Some months ago, it was disclosed to PEOPLE that the lovers' children will undoubtedly play a vital role in their forthcoming wedding ceremony.
Lopez shares with her ex-husband, Marc Anthony, twins and Emme Maribel. Rodriguez has two daughters (11-year-old Ella and 14-year-old Natasha) he shares with his ex-wife, Cynthia Scurtis.
The source further disclosed that both J-Lo and Rodriguez see each other as one, despite the kids, and their passion for their affairs would have withered away if they had not been to see themselves as such. 
Though the lovers have maintained silence about their obvious conjugation; the actress earlier revealed she had selected someone very dear to her to walk her down the aisle.
Rodriguez's fiancee later revealed that the couple will officially be married next year. While speaking with ET, she also disclosed they are not rushing things and their affairs are going fine.
Lopez emphasized the need to take it slow since they're having a good time with each other because they both see their relationship as one that would last a lifetime.