Kate, William, Meghan & Harry Reportedly Reunite to Voice a PSA Video for Mental Health
Prince William, Kate Middleton, Prince Harry, and Meghan Markle are reportedly teaming up for a mental health advocacy, months after separating from their joint charities.
The Duke and Duchess of Cambridge and the Duke and Duchess of Sussex are reportedly reuniting for a good cause and working side-by-side in an effort to advocate for mental health.
📢 NEWS: We have joined forces with the #NHS, launching a new groundbreaking platform to support #mentalhealth. Helping people take simple steps to look after their mental health, improve their mental wellbeing and support others. #EveryMindMatters https://t.co/4waGokrSYV pic.twitter.com/OVJ91rn1PB

— Public Health England (@PHE_uk) October 7, 2019
Both royal couples shared a PSA video for mental health on their respective social media accounts, which will also be aired by U.K. correspondents on Monday night. A royal source shared:
"When they heard about it, all four of them were really keen to take part. It is a really positive project, and all four of them have been involved, and they hope it will have a huge impact."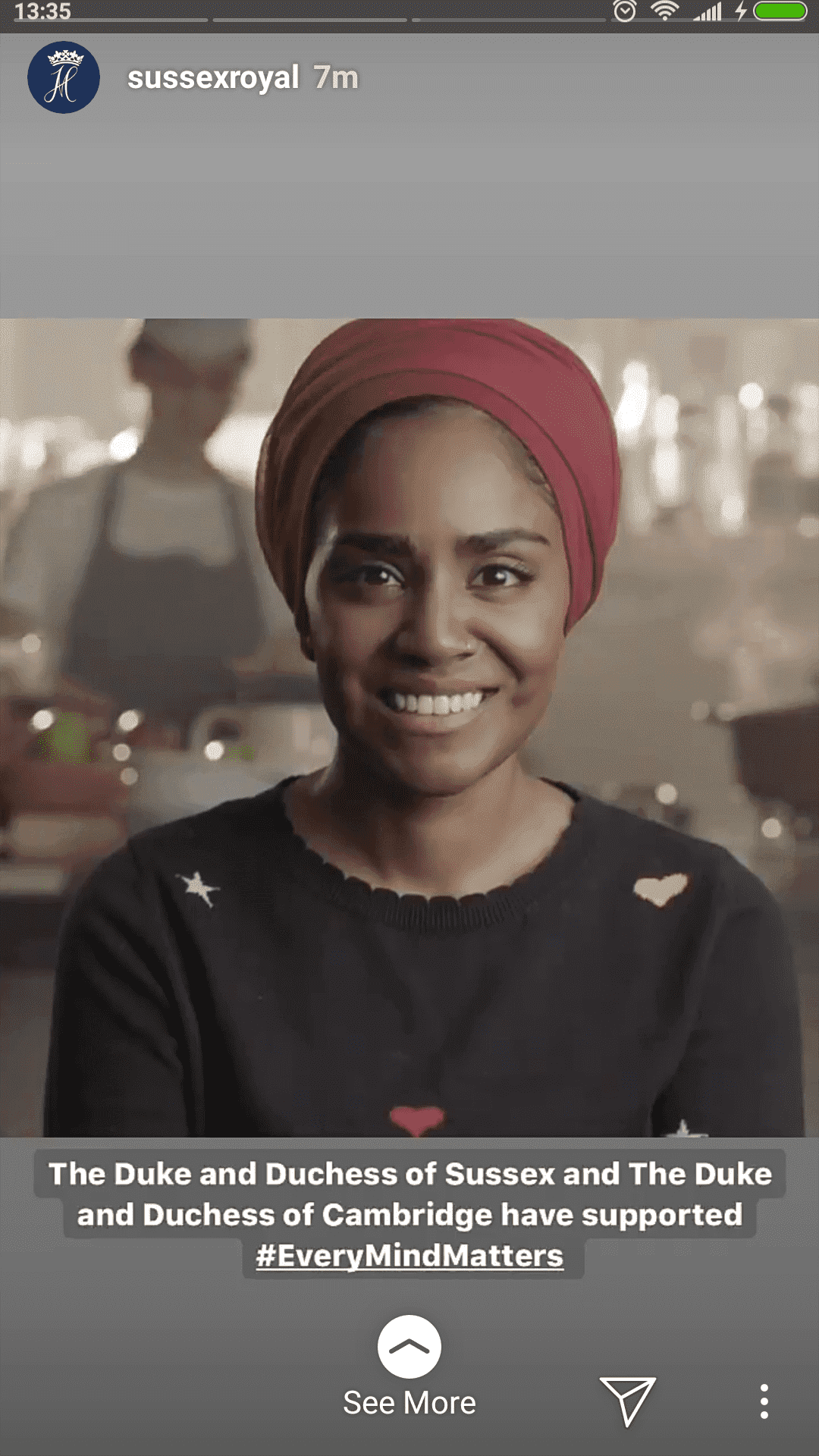 EVERY MIND MATTERS
The Public Health England launched the initiative as part of their Every Mind Matters program, showing personalities such as Glenn Close, Nadiya Hussain, and Gillian Anderson as their front face. 
Prince William was the first royal to be heard in the three-minute clip as he narrated being in a circumstance where everything is just too much to handle.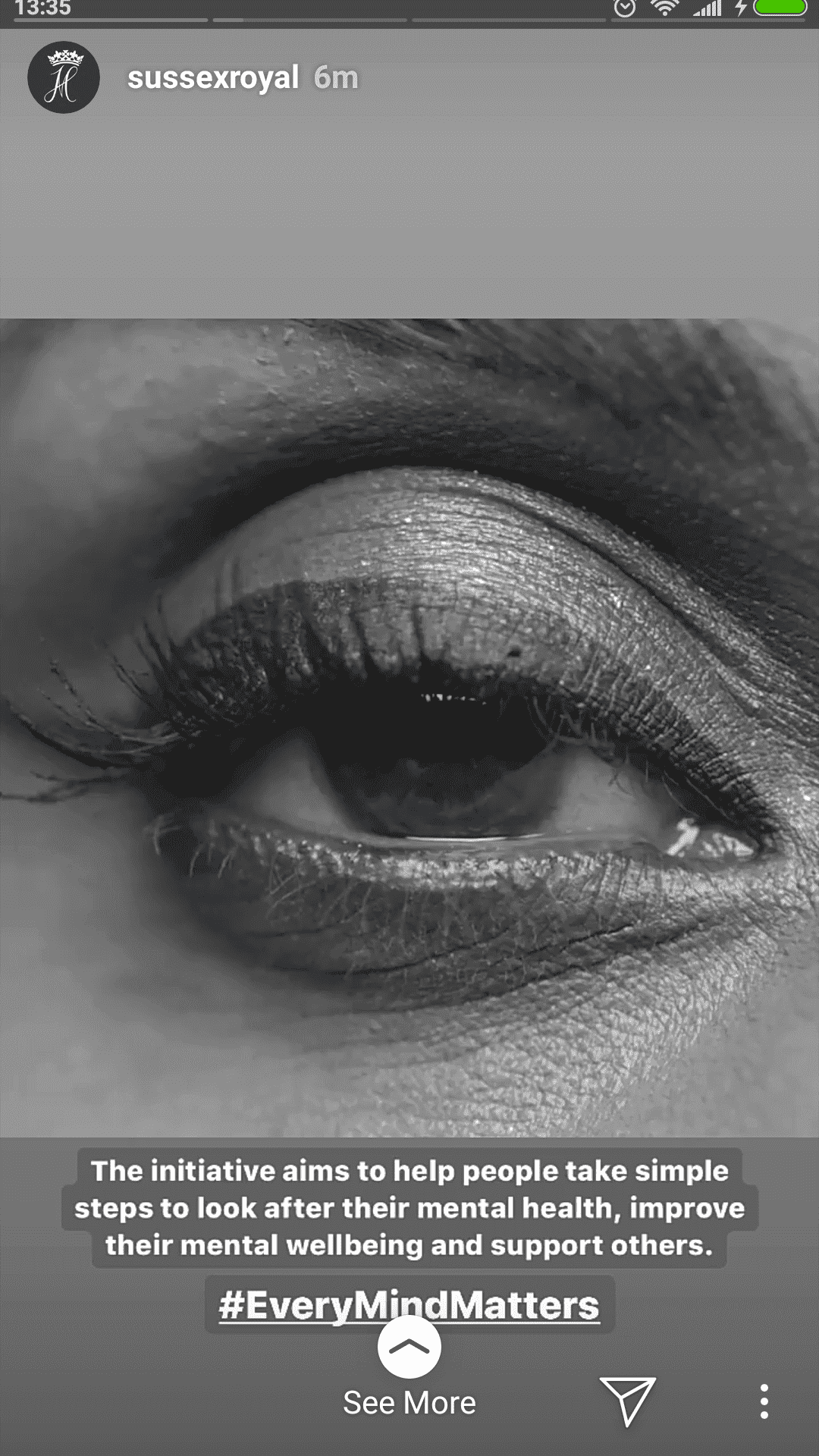 He began the voice over, saying:
"Everyone knows that feeling when life gets on top of us."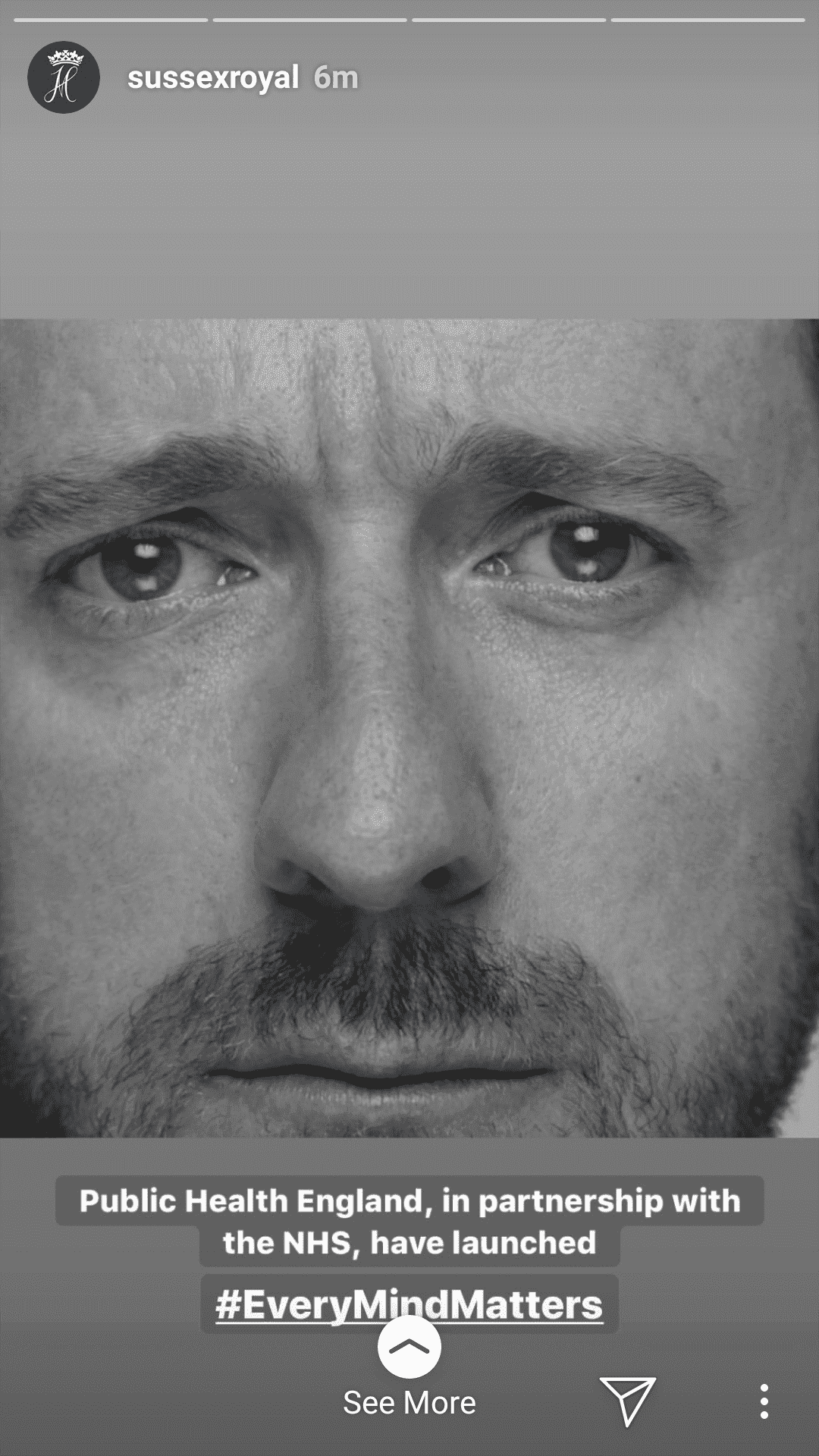 Prince Harry picked up by naming different people, "your brother, your mother, your friend, your colleague, your neighbor," who are trapped in their own hell and feel there's no way to escape. Meghan Markle added:
"There are things we can do. From today, there's a new way to help turn things around. Every Mind Matters will show you simple ways to look after your mental health."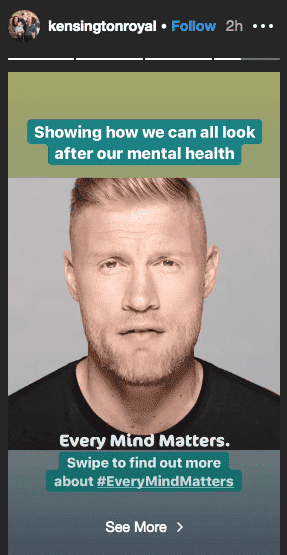 Kate Middleton then continued by sharing the framework of the organization's program that will help with each individual's mental health and emotional stability. She said:
"It'll get you started with a free online plan designed to help you deal with stress, boost your mood, improve your sleep and feel more in control." 
MENTAL HEALTH
In recent years, mental health has raised awareness around the globe and advocated for by many personalities. The issue has become more prevalent and alarming as it poses a risk to people's lives.
💙 Today we're launching #EveryMindMatters

This new programme will give more support to teenagers battling with mental health issues.

Find out more: https://t.co/3KDnPmzVk0 pic.twitter.com/2OdP8muibN

— Conservatives (@Conservatives) October 7, 2019
Harry and Markle decided to go their separate path in doing charitable work while William and Middleton continued to run the organization.
According to the National Health Service of the U.K., knowing more about mental health means understanding how it relates to mood changes, sleep, stress, and anxiety. Their website claims:
"Having good mental health helps us relax more, achieve more and enjoy our lives more."
Proud to have been part of #EveryMindMatters to raise awareness around the simple things you can do for your mental health. Don't miss the premiere of the film tonight around 8.45pm. To find your way to better mental health, visit https://t.co/YRWcjA1e9F @PHE_uk @NHSuk pic.twitter.com/lbWcdpaaXI

— Gillian Anderson (@GillianA) October 7, 2019
SEPARATE WAYS
One of the royals' initiatives, inspired by Middleton, was the Heads Together campaign, which started in 2016 as an avenue to help people open up about their battles and personal demons. 
Earlier in May, William and Middleton teamed up with Harry and Markle to launch a new project for the campaign. However, later that month, news broke that the two couples decided to go separate ways in their joint charity, the Royal Foundation.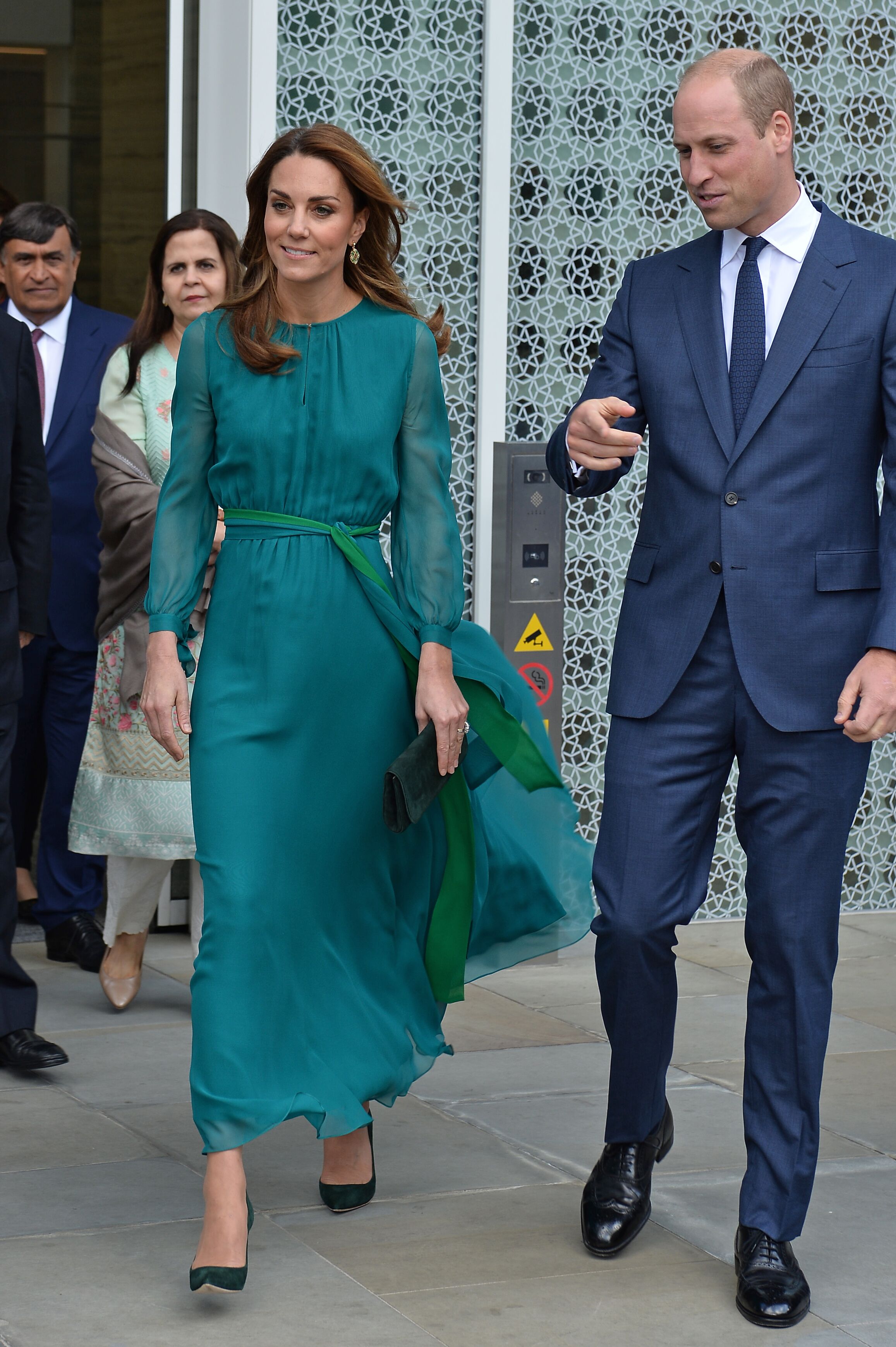 Harry and Markle decided to go their separate path in doing charitable work while William and Middleton continued to run the organization. The Royal Foundation website released a statement that read:
"These changes are designed to best compliment the work and responsibilities of their Royal Highnesses as they prepare for their future role... They are especially proud to have established a foundation that has had, and will continue to have significant long-lasting effects."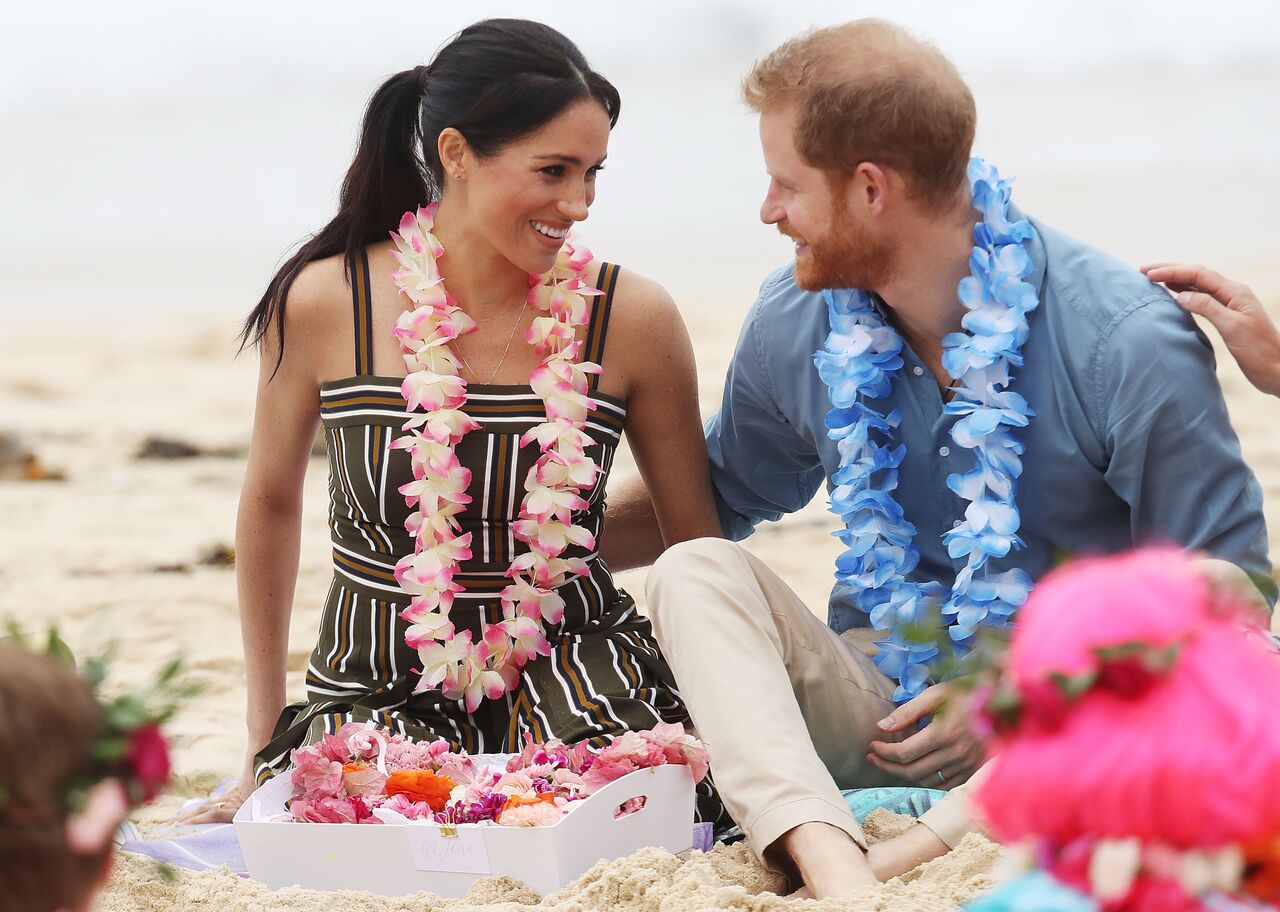 Despite the then-rumors about their feud on the split that circulated the media, the two couples seemed to be in good faith with each other and intended to work together in the future.