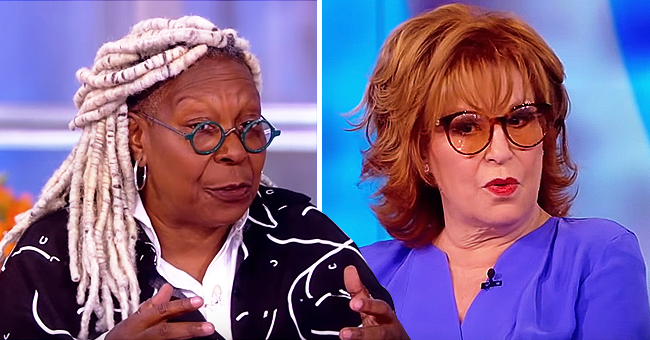 Youtube/The View Youtube/The Dallas Morning News
Botham Jean's Brother Forgave and Hugged Ex-Cop Amber Guyger after Murder Conviction and 'The View' Co-Hosts React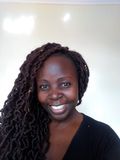 Botham Jean's younger brother Brandt surprised everyone when he told Amber Guyger "I forgive you" after she fatally shot his brother. The moment when he hugged Guyger as she sobbed is all over social media. Some loved it, others hated it. The ladies of "The View" shared their thoughts.
On the night of September 6, 2018, a Dallas police officer still in her uniform arrived at her apartment complex after completing a 14-hour shift. She parked on the 4th floor of the building and reportedly approached what she thought was her apartment. When she reached the door, which opened with a key with an electronic chip, she reportedly found it slightly ajar.
She swung the door open and looked into the allegedly dark apartment, where she could make out a "large silhouette" across the room. Believing that an intruder was in her apartment, she fired two shots. The officer then proceeded to call 911. When the operator asked for her location, the officer realized her fatal mistake.
"What's going on?" asked the operator. "I thought I was in my apartment and I shot a guy think he was, thinking it was my apartment," said Amber Guyger. "Stay with me bud," Guyger told 26-year-old Botham Jean as his moans become audible during the silent moments of the call. Jean would later die in a hospital, causing a national controversy that ignited marches, protests, and demands for answers and justice.
On September 23, 2019, more than a year after Jean's death, Guyger stood on trial for the murder of the accountant. On October 1, jurors found the former cop guilty of murder after fatally shooting Jean. The trial moved to the sentencing phase, where Jean's family gave heartfelt victim impact statements. When Brandt Jean, Botham's younger brother, took the stand no one could have anticipated what he had to say.
"I don't want to say twice or for the hundredth time how much you've taken from us," he began. "If you truly are sorry, I speak for myself, I forgive you," said Brandt in an extraordinary statement. "I'm not going to say I hope you rot and die just like my brother did… I don't wish anything bad on you." The teen then turned to the judge and asked, "I don't know if this is possible, but can I give her a hug, please?" The judge agreed and Brandt gave Guyger a tight embrace as she sobbed.
The moment was filmed on camera and made national headlines. The reactions on social media were conflicted, with some praising the young man while others were not happy with him. The ladies of "The View" weighed in as well. "He thought his brother would have wanted him to forgive her, and no one can judge that, "said Whoopi Goldberg. "We'll always have to ask the question, 'Could we be so big?' I don't know if I could be."
Abby Huntsman appeared to defend Brandt's choice as well. "If you can't wake up in the morning and believe that people can evolve, people can change their ways and the way that they think, then how do you go about your day?" she asked. "More than anything, what I saw with him was, 'I want to forgive you, I want to take the hate out of me, so I can continue my life."
Joy Behar wasn't of the same opinion. "To me, there are some crimes that are too heinous that they are unforgivable," she declared. "I think that to hold on to the rage gives you strength also. I'm not sure you have to forgive so quickly."
On her part, Sunny Hostin took issue with Judge Tammy Kemp hugging Guyger and giving her a Bible. "That was problematic," she stated. "I suspect people may question her impartiality – [they] may question her on appeal. So I've never quite seen a judge do something like that."
Guyger was sentenced to 10 years in prison and will first be eligible for parole in five years.
Please fill in your e-mail so we can share with you our top stories!