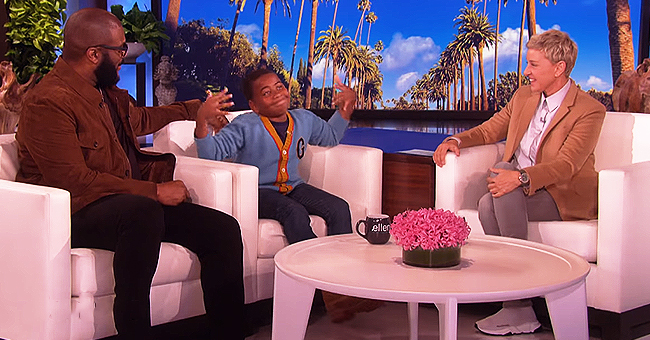 Youtube/The Ellen Show
Tyler Perry Surprises 10-Year-Old Rapper Young Dylan with Nickelodeon Series after Detailing His Own Difficult Childhood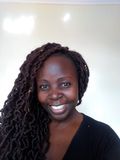 Ellen DeGeneres teamed up with Tyler Perry to surprise Young Dylan, a 10-year-old rapper who regularly appears on her talk show, with his very own series on Nickelodeon.
Ellen DeGeneres is one special lady. When she turned 60 last year on 26th January, her celebrity friends took some time to love on her. Justin Timberlake invited Ellen to join him on game day where he would be performing at the Super Bowl halftime show. "Bless This Mess" actor Dax Shepard serenaded the talk show host with a song. His wife, "Good Place" actress Kristen Bell, stopped by the show to personally hand-deliver her gift.
Because generous is practically part of her name (Generes… generous), Ellen decided to do a giveaway so others could celebrate with her. "Everyone in the audience is here for a special reason," began Ellen before unveiling one of her biggest audience gifts.
"If you're here in my audience you helped us reach that goal," said the comedian in reference to Cheerios "One Million Acts of Good." "This audience is filled with people who are making a difference in the world by sharing good," said the talk show host. "You're all going to share this gift," she continued. "And I hope you continue to pay it forward and share all the good. Hold on to your Cheerios because all of you are splitting $1 million dollars."
"THAT'S GOLD!"
This time round she's partnered with Tyler Perry to make a young boy's wishes come true. Maryland native Dylan Gilmer has become a regular on Ellen's show where he goes by the stage name Young Dylan. Each time he appears on the show he does a cover of popular hip-hop songs, proving just how talented he is.
Dylan had shared his dream of acting with Ellen, and on one episode she surprised the 10-year-old with a visit from "Saturday Night Live" veteran Kenan Thompson who offered Dylan a guest role on the "All That" reboot. During his most recent visit on "Elllen," Tyler Perry came out with a life-changing surprise for the boy. "You're going to have your own show on Nickelodeon," the Madea creator told an elated Dylan. "That's gold!" shouted the happy boy.
"I love creating comedy television and can't wait to work with the talented Young Dylan," Tyler told Variety as he gave details about the show, which is about a family whose lives are thrown out of whack when their aspiring rapper relative (to be played by Dylan) shows up and moves in.
A TALE OF PAIN, HEALING AND SUCCESS
While Dylan is starting to realize his dreams at 10, things were very different for the prolific producer when he was the same age. "I don't think I ever felt safe or protected as a child," he revealed to People during an interview. His abusive alcoholic father once ripped the skin off Tyler's back by beating him with a vacuum cord.
Sexual abuse was something Tyler had experienced several times by the time he was 10. "I didn't know what was going on or the far-reaching effects of it. I just moved through it," he revealed. What helped him get through it all was his faith. "I'm so grateful for that," the dad-of-1 shared. "If I wouldn't have that, I don't know where I'd be. That was our North Star, the Bible, faith, church."
The comedian told Page Six that the difficulties he faced while growing up helped him become a success story. "As I dug into writing and started understanding the motivations of characters, that helped me understand my own behaviors," he admitted. "I could untie some of those strings and get to full healing."
And what a success story it is. According to Page Six, Tyler is nearly worth $1 billion and has nine shows in production The actor recently had a star-studded gala to celebrate the opening of his 330-acre Tyler Perry Studios in Atlanta. "I feel whole," Tyler told Page Six. "I don't need to push any further to have anything more. This is beyond what I ever dreamed.
Please fill in your e-mail so we can share with you our top stories!