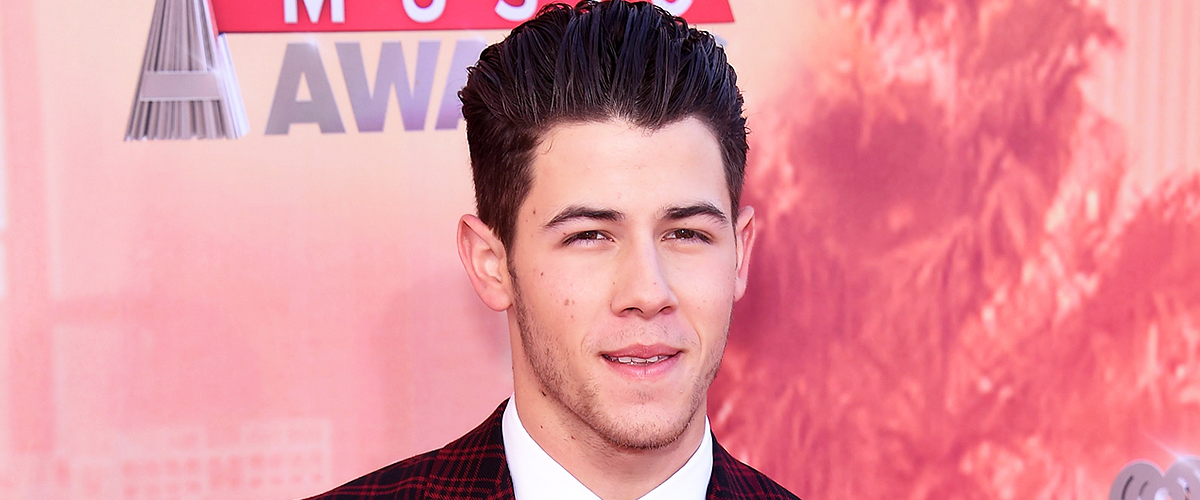 shutterstock.com
'The Voice' Fans Welcome Nick Jonas, Gwen Stefani's Replacement for Season 18
Nick Jonas, best known as one of the members of the Jonas Brothers, recently announced that he will be the new judge in the upcoming season of "The Voice."
Even though season 17 has not ended yet, Nick was already announced as the new judge for next season. Unfortunately, the one that he's replacing is Gwen Stefani, Blake Shelton's partner.
"I'm screaming of pure happiness. Now this is legendary!"
The reason for Gwen's departure
While some people might believe that Gwen's departure is linked to a problem with the show or the network, the truth is different. It is simply part of the competition's normal changes, reported TV Insider.
Apart from that, she is expected to finish her "Just a Girl" residency in Las Vegas in February and May 2020, which emphasizes the fact that it has nothing to do with a misunderstanding between "The Voice" and Gwen.
Gwen's replacement: Nick Jonas
Knowing that, the show has already found her replacement: none other than the "Camp Rock" star Nick Jonas. His career in the entertainment industry began in 2003 when he was just 11 years old.
After a woman who overheard him singing in New Jersey referred him to an agent, he performed in four Broadway shows, including "Beauty and the Beast," "Les Miserables," and "Sound of Music."
By 2005, he got a solo record deal with Columbia Records after one of his songs, "Joy to the World," made it into Christian Radio.
Out of that album, the song that attracted more attention was "Please Be Mine," which featured his brothers Kevin and Joe Jonas. Soon later, the three teamed up and became the Jonas Brothers.
Nick's time in Disney
In 2007, Nick and his brothers made their first appearance in a Disney Channel project: "Hannah Montana." The following year, the trio were the leading characters in "Camp Rock," acting alongside Demi Lovato.
After working in "Camp Rock 2: The Final Jam," Nick stopped making Disney films and focused primarily on his music career and his freshly-created band Nick Jonas and the Administration.
In 2013, the Jonas Brothers officially broke up due to "creative differences." Thankfully, Nick kept focused on his career and landed a part on "Kingdom," a drama TV show wherein he portrayed Nate Kulina, an upcoming MMA fighter who is secretly gay.
When the show came to its end in 2017, Nick was already a recognized star both as an actor and musician, with "Jealous," "Chains," and "Close," some of his most famous songs.
Nick and Priyanka Chopra's marriage
As per his romantic life, he has been married to actress Priyanka Chopra, who is 10 years older than him, since 2018. According to Vogue, it was Nick who sent the first message and tried to get her attention back in 2016.
After texting each other for a while, they finally met each other in February 2017. In May, they attended the Met Gala together.
Nick Jonas and Priyanka Chopra attend the Costume Institute Gala in New York City on May 1, 2017 | Photo: Getty Images
By Memorial Day weekend in 2018, which was "date three," according to the actress, Nick called his mother and told her he wanted to marry Priyanka.
In July that year, he proposed in Crete, Greece, and on December 1, 2018, the couple finally tied the knot at the Taj Umaid Bhawan Palace in Jodhpur, India.
Nick's career nowadays
From that point on, everything in Nick's career has gone steadily uphill. Not only did he and his brothers get back together, but he also got acting gigs in the two "Jumanji" films and is now the upcoming judge of season 18 of "The Voice."
He made the big announcement on the "Ellen DeGeneres Show" after the host basically made him do so by sharing the clips of Blake Shelton, John Legend, and Kelly Clarkson welcoming him to the show.
People's thoughts on Nick's inclusion in "The Voice"
As soon as the public learned about his inclusion, they took to social media to share their excitement:
"I can't believe @nickjonas is going to be a Coach! I'm screaming of pure happiness. Now this is legendary! Adding him is a win on top of @kellyclarkson, @johnlegend, and @blakeshelton!"
Another user tweeted that even though having Nick was nice, they would miss Gwen due to the energy she brings to the show.
A different fan admitted to being surprised, liking Nick, and even labeled him as "awesome." Apart from that, he pointed out that the next season would be "interesting."
At the moment, Nick is focused on his career in the entertainment industry. Apart from "The Voice," he is set to appear in the film "Chaos Walking," which date has not been announced yet.
In Priyanka's case, she will be part of the 2020 film "We Can Be Heroes," as well as in the upcoming docu-series "Activate: The Global Citizen Movement."
Please fill in your e-mail so we can share with you our top stories!