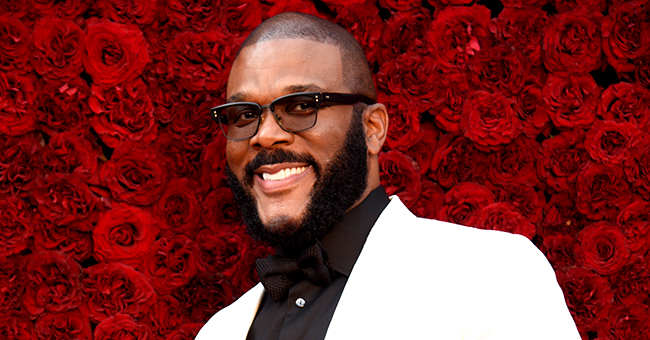 Getty Images
Inside Grand Opening of Tyler Perry's Historic Studio That Is an Epic Tribute to Black Hollywood

Tyler Perry just unveiled his historic Tyler Perry Studios in Atlanta, and it's one big well-deserved tribute to Black Hollywood.
Tyler Perry wasn't always as rich and famous as he is now. In fact, he was an abused boy living in poverty, who decided to take his circumstances and use it as motivation to work hard for himself.
In fact, in 2006, when he was given an invite to Oprah Winfrey's "Legends Ball," he wondered why he even got an invite. At the time, Yolanda Adams, who was sitting next to him, simply said: "You belong here."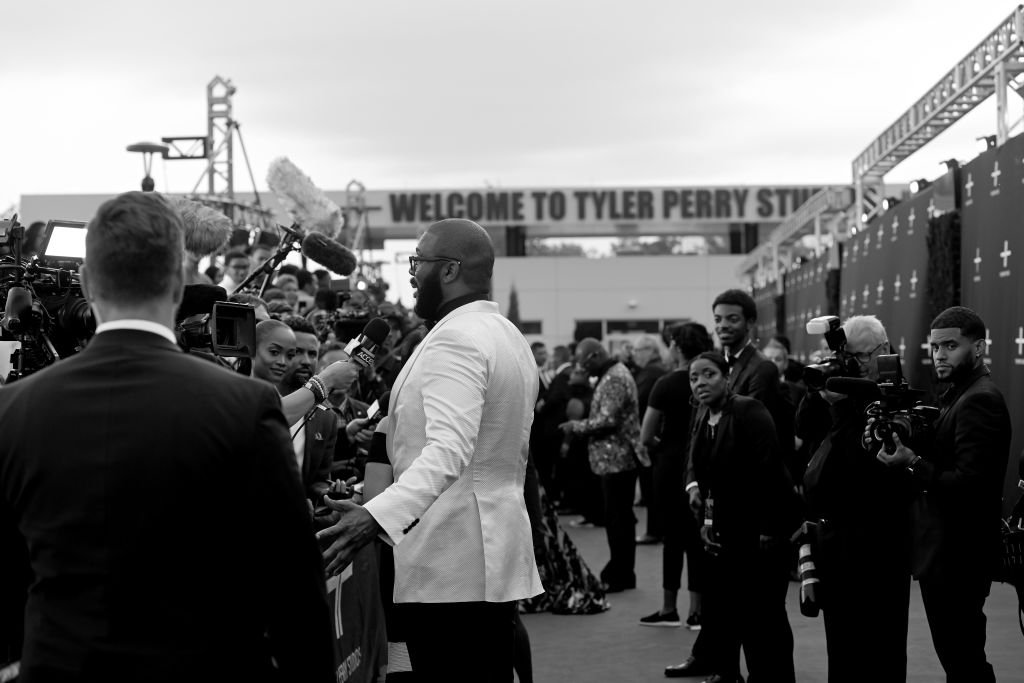 Tyler Perry addressing the press during the grand gala of the Tyler Perry Studios in Atlanta | Source: Getty Images/GlobalImagesUkraine
Unveiling the Studio
Now, he unveils the first-ever movie studio in America owned by a black man, and it's on a 330-acre property in Atlanta, Georgia. During his opening gala, he invited 800 guests, including the likes of Beyonce, Colin Kaepernick, Ava DuVernay, Diddy, and Oprah Winfrey herself.
Tyler Perry Studios sits on a 330-acre property in Atlanta, Georgia, and it's the first large-scale studio owned by an African-American. It boasts of 12 soundstages, all named after African-American icons in the industry.
What Makes It Special
While he is only unveiling the studios now, "The Walking Dead," and Marvel's "Black Panther" have filmed in the studios.
According to the LA Times, the studio complex is so big, that it's "larger than Paramount, Warner Bros., and Walt Disney's Burbank studios combined."
A Star-Studded Opening
Needless to say, out of those 800 personally-invited guests, a lot of them are renowned in their own fields.
Will Smith, who had a soundstage named after him, was seen celebrating with his wife Jada Pinkett Smith. Patti LaBelle and Viola Davis exchanged conversations throughout the entire night, and Iyanla Vanzant and Bill Clinton were in attendance, posing for pictures with one another.
Tina Knowles-Lawson and her husband Richard were seen with Beyonce and Jay-Z, Loni Love was seen with "The Real" co-host Jeannie Mai, who attended with her new boyfriend Jeezy, among many others.
A Special Night for Black Hollywood
During his welcoming speech, Perry took the stage and welcomed everyone to the new studio, where he praised all of his guests.
"Tonight, I want you to think about this: All of you are so special. Why are you here? What is this moment for? It's not just about affirming. It's about a dream in you going higher, going bigger. Because if I can do this on this land that was once a confederate army base…we all get to stand here."
The Vast Studio Space
Tyler Perry's soundstages were named after Oprah Winfrey, Will Smith, Harry Belafonte, Diahann Carroll, John Singleton, Della Reese, Sir Sidney Poitier, Cicely Tyson, Spike Lee, Halle Berry, Whoopi Goldberg, and Denzel Washington.
Aside from the 12 soundstages, he built 40 buildings and developed more than 200 acres of green space. There he built the first real-sized replica of the White House, a hospital, an airliner, an airport terminal, a trailer park, and a suburban subdivision.
Of course, his plans do not end here, as Tyler aims to build a 3000-seating theater to accommodate concerts and events in the area, along with some restaurants and retail establishments to make it a weekend destination for tourists.
Please fill in your e-mail so we can share with you our top stories!