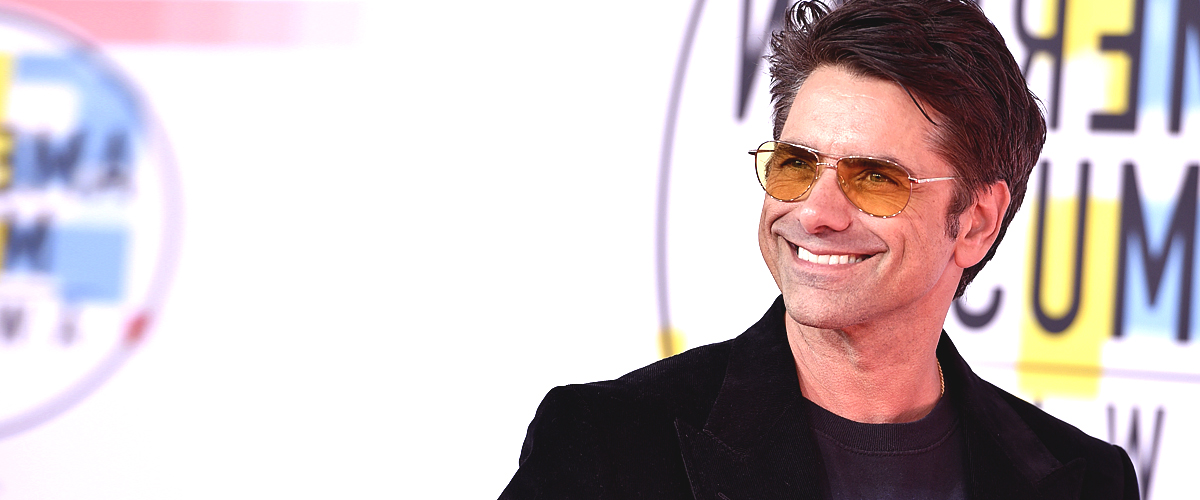 Getty Images
John Stamos Shares Selfie with One-Year-Old Son Billy Who Smiles Brilliantly for the Camera

John Stamos' son appears to enjoy baths more than most. The boy's brilliant smile in the bathroom proved it.
In an Instagram story shared earlier this week, Stamos's son Billy looked like a miniature version of his father with his brown hair swept back and a white towel wrapped around him.
Stamos, 56, gave no context to the mirror selfie that featured him and his boy. Nor did he explain the tot's vibrant smile. The post is found below.
Father-son bathroom bonding time
In the shot, the "Full House" actor focused on his phone which he held up in front of the mirror in one hand. In the other hand, he held his son Billy whom he shares with wife Caitlin McHugh.
The little boy appeared to be having a ball of a time or maybe laughing at something with his toothy, open-mouthed grin while looking at his father's phone. Both father and son were topless for the shot.
Billy was born in April 2018, two months after Stamos and McHugh tied the knot. In October 2017, the pair announced their engagement after dating for a year.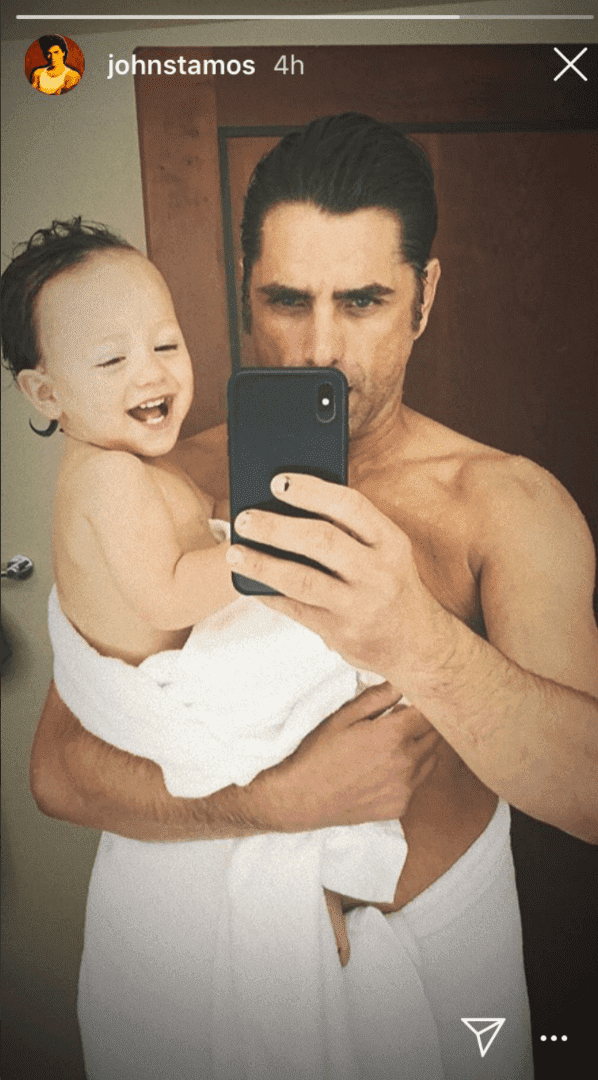 John Stamos and his son Billy Stamos | Photo: Instagram/ John Stamos
Billy's premature birth
Billy is the couple's first child. He was born six weeks premature. McHugh described it as being "very scary" at the start due to her son's fragility. She and her husband would constantly make sure their son was breathing.
As for Stamos, he believes he was "always meant to be a father" once he met the right person to get him on track with his life. Now that Billy is bigger, the eager dad takes his son everywhere.
His dad takes him everywhere
Last month, Billy stole the spotlight when he appeared in a photo Stamos posted of the toddler wearing a large chef's hat and a navy blue Mickey Mouse dress shirt.
Stamos was announcing his part in "The Little Mermaid Live" show in which he will reprise the role of Chef Louie. The live performance is set to premiere on November 5 on ABC.
Earlier in August, Stamos again showed off his adorable son as the two attended the Ravinia Festival where they hung out with Ringo Starr. Billy looked handsome in a blue button-down and cami pants.
Stamos captioned the photo:
"Billy and I had the great honor of spending time with #Supernova @ringostarrmusic His mantra #PeaceandLove is needed more today than yesterday. #enoughisenough #TheBeachboys/Ringo"
Billy gave a house tour
Again in June, the young boy joined his dad for another occasion. Stamos was giving a tour of his newly for sale Beverly Hills home and Billy did a great job at showing viewers around.
His mom also assisted with displaying the $5.8 million Spanish-style abode for Architectural Digest. The family of three now reside in Cypress, California.
Will Billy get a sibling?
Stamos and McHugh are thrilled to be new parents, but in one interview, the pair revealed that they're not planning to have another child just yet.
Speaking to E! last year, McHugh revealed that their next baby will come along "whenever it happens." Stamos inserted that it would be when they get a minute to themselves.
We can't wait to see the next precious baby that comes from this beautiful couple. In the meantime, we'll enjoy all the photos of cute little Billy.
Please fill in your e-mail so we can share with you our top stories!