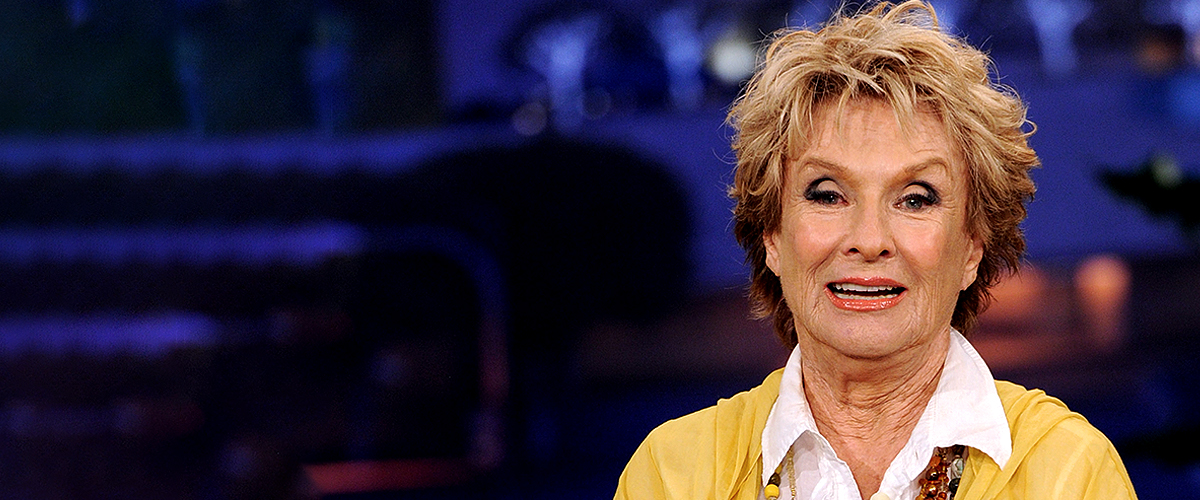 Getty Images
Remembering Cloris Leachman's Life and Career on What Would Have Been Her 95th Birthday
Cloris Leachman, the legendary actress who has won more Emmy Awards than anybody else, is 93 years old nowadays and still looks youthful and beautiful.
Cloris Leachman was born on April 30, 1926, in Iowa, to the owners of Leachman Lumber Co. Thanks to her mother's encouragement, she was exposed to the arts by taking part in a children's radio show at the young age of 11.
Leachman's career began in theatres, portraying Nellie Forbush in the highly acclaimed "South Pacific." From that point on, she started getting more parts on TV series like "Alfred Hitchcock Presents" and "One Step Beyond."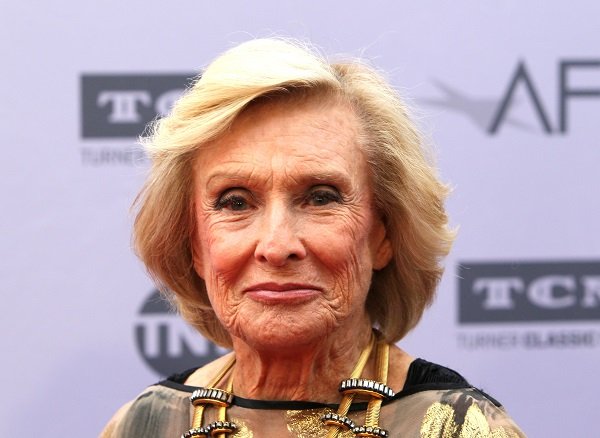 Cloris Leachman on June 9, 2016 in Hollywood, California | Source: Getty Images
Cloris Leachman on "The Mary Tyler Moore Show"
One of her first major roles on TV was that of Phyllis Lindstrom on "The Mary Tyler Moore Show." Her character appeared on screen several times in the first two seasons next to actors as famous as Valerie Harper.
She was a controlling, egotistical, and often arrogant person who was married to Lars, a dermatologist who was never shown on camera. Due to the popularity of her character, she got a spin-off titled "Phyllis," in which several aspects of her past were revealed.
Her portrayal of Phyllis Lindstrom in both shows was so good that she received one Golden Globe and two Primetime Emmy Awards. Apart from that, Leachman portrayed Ruth Popper in the 1971 drama film "The Last Picture Show."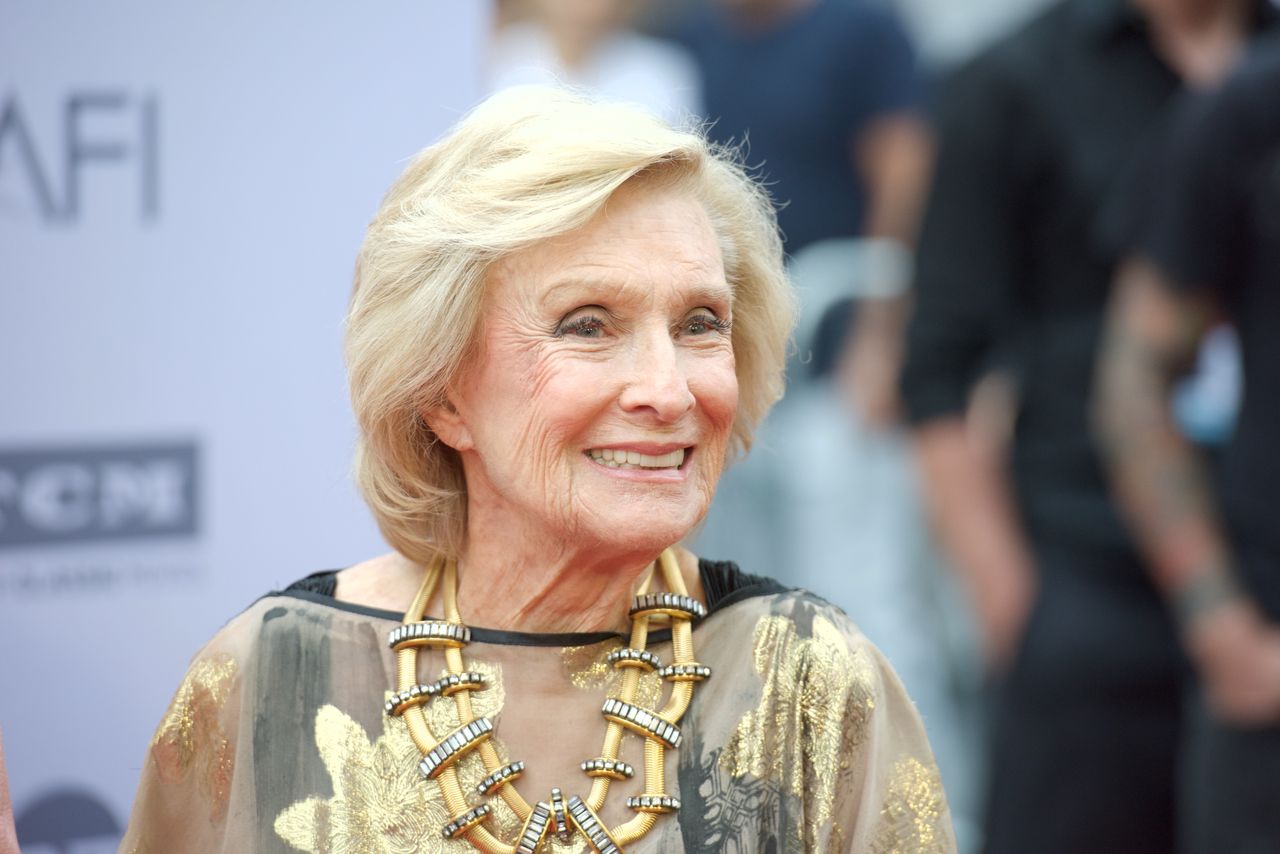 Cloris Leachman during the American Film Institute's 44th Life Achievement Award Gala Tribute to John Williams on June 9, 2016, in Hollywood, California | Photo: David Livingston/Getty Images
OTHER ROLES
Leachman starred in several other shows and films, starting with her first film debut in the 1955 classic, "Kiss Me Deadly," followed by three Mel Brooks movies, "Young Frankenstein," "High Anxiety," and "History of the World: Part I."
Leachman took her last breath at her Encinitas California home with her daughter, Dinah, by her side.
However, the Hollywood icon was primarily engaged in television shows, such as "The Chapman Report," "Butch Cassidy and the Sundance Kid," and "The Last Picture Show," which won her several accolades.
She competed on "Dancing with the Stars"
That role won the actress one Oscar, one BAFTA, one Kansas City Film Critics, and one National Board of Review Award. At the moment, Leachman is the actress with more Emmy Awards (eight Primetime and one Daytime).
Apart from her incredible acting skills, she proved to be a very good dancer, as well. She appeared on the seventh season of "Dancing with the Stars" at 82 and became the oldest contestant to have ever appeared on the show so far.
During a previous interview, the multi-talented star revealed that she had a great time participating in the dance series and would be sad when it was over. She and her partner Corky Ballas placed seventh.
Her marriage to George Englund
As per her romantic life, she married producer George Englund in 1953 and got divorced in 1979. During their time together, they had four sons and one daughter: Bryan, Morgan, Adam, Dina, and George.
Unfortunately, Bryan passed away in 1986, at the age of 30. He was found unresponsive inside a Manhattan YMCA room. According to investigation, there were no signs of foul play. Bryan followed his mom's footsteps in the industry and appeared in "The Prowler" and "Crazy Mama."
The actress' other children are involved in the entertainment industry, too. Morgan, for instance, is an actor who appeared on the soap opera "Guiding Light" between the 80s and early 90s.
Details of her marriage in her autobiography
In 2009, Leachman published a memoir titled "Cloris: My Autobiography." One of the most shocking events she mentioned in it was how British star Joan Collins, best known as Alexis Carrington in the 80s soap opera "Dynasty," tried to steal her husband. The affair took place in the 50s.
Collins went as far as to call Leachman to declare her love for Englund, adding that they used to see each other every day. Days later, a newspaper reported that she and Englund "played" a love scene. After that, she called Leachman again to give her more details about her relationship with Englund.
Despite that difficult period in Leachman and Englund's relationship, it was not enough to break their marriage. In fact, Collins ended the affair when she found out that Englund had slept with Leachman during their romance.
Scientists used her genes in a study of healthy aging
The vitality and longevity of the 93-year-old actress have surprised not only her fans but also scientists who, in 2011, included her in a study to unlock aging secrets named "Wellderly."
As NBC reported, Leachman credited her health and aging ability to her mindset and her diet. Apart from having a great sense of humor, she confessed that she had not eaten red meat in five decades.
LEACHMAN'S PASSING
On January 27, 2021, Leachman passed away at the age of 94. According to the actress' representative, the "Mary Tyler Moore Show" star died peacefully in her sleep due to natural causes.
Leachman took her last breath at her Encinitas California home with her daughter, Dinah, by her side. Several colleagues and friends released statements and tributes following the star's death, including her long-time manager, Juliet Green.
According to Green, Leachman was a courageous woman with a great sense of humor. She was also a loving mother and grandmother who was passionate about caring for the planet.
Please fill in your e-mail so we can share with you our top stories!