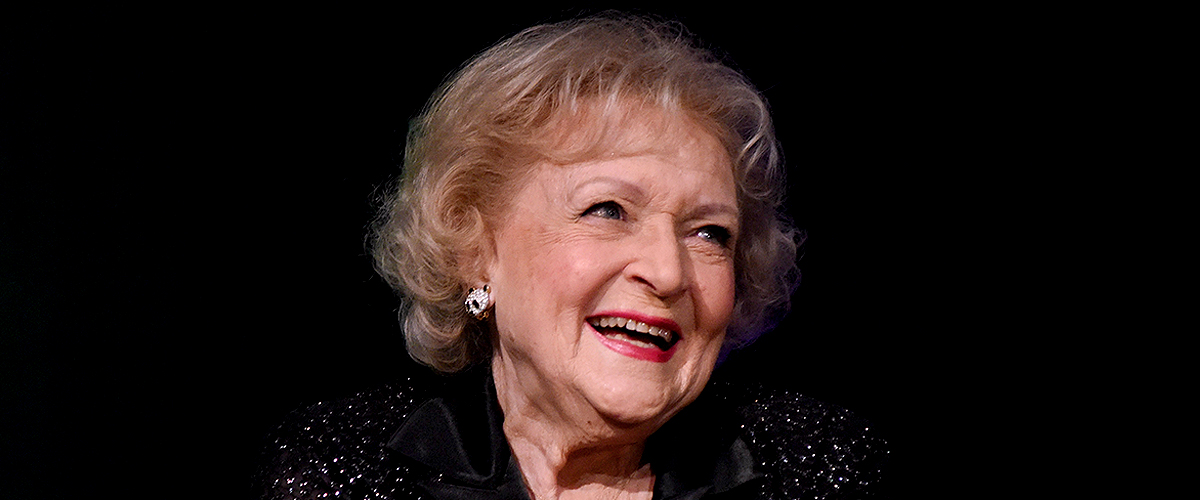 GettyImages
Inside 'Golden Girls' Star Betty White's Three Marriages
Betty White's seven-decades long career has been nothing but fruitful and filled with success. However, we can't say the same about the actress' personal life. She has been married three times and has remained single after the passing of her last husband in the '80s.
The star of "The Mary Tyler Moore Show" and "The Golden Girls" recently celebrated her 97th birthday, but she's still as lively and funny as ever every time she graces our screens.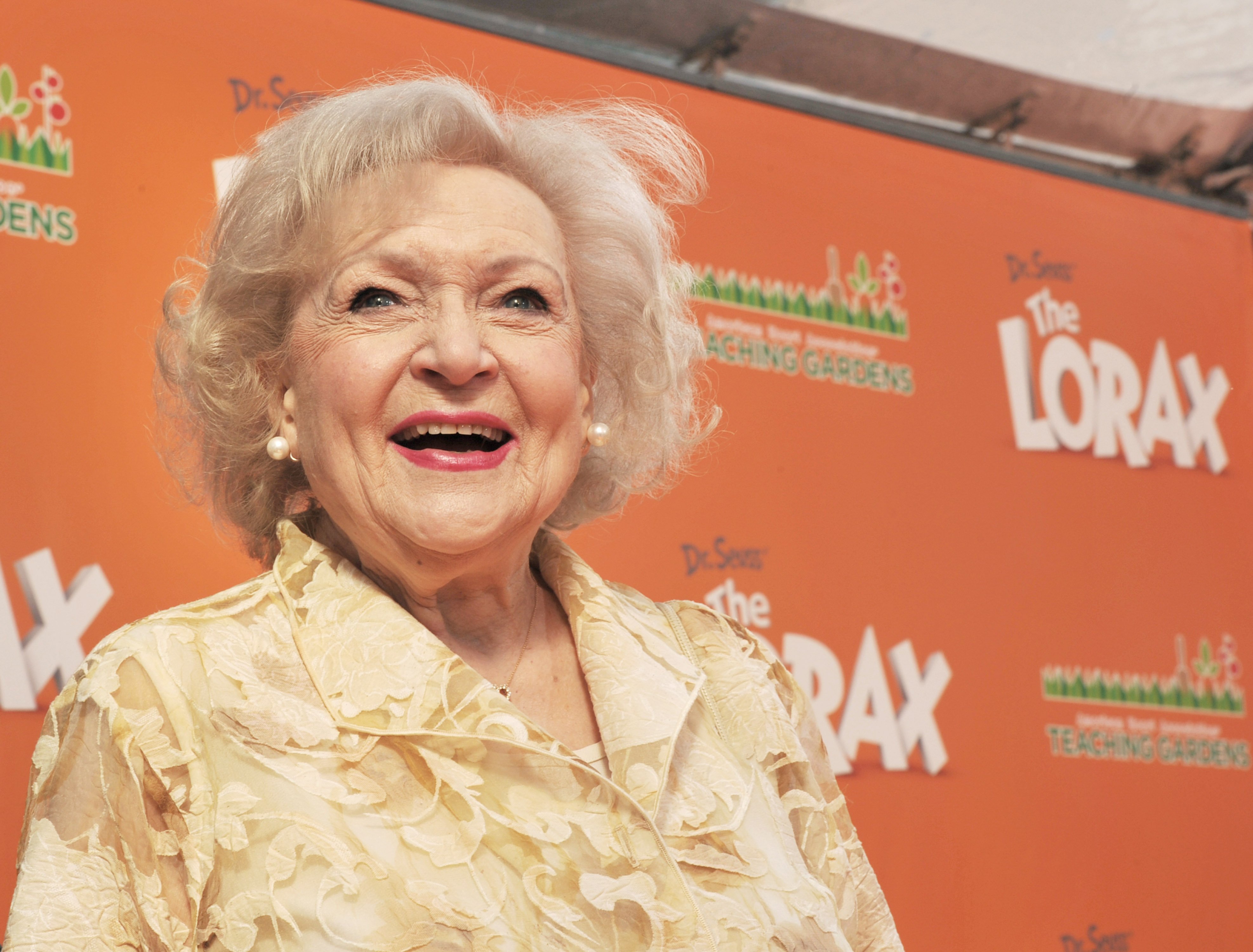 Betty White at the premiere of "Dr. Seuss' The Lorax" at Citywalk on February 19, 2012 | Photo: Getty Images
White, who is one of the most legendary actresses alive in Hollywood, has been single for the past three decades and never had children.
However, she managed to spend 18 years with the love of her life before cancer took him away.
Here's the story of all of Betty's marriages.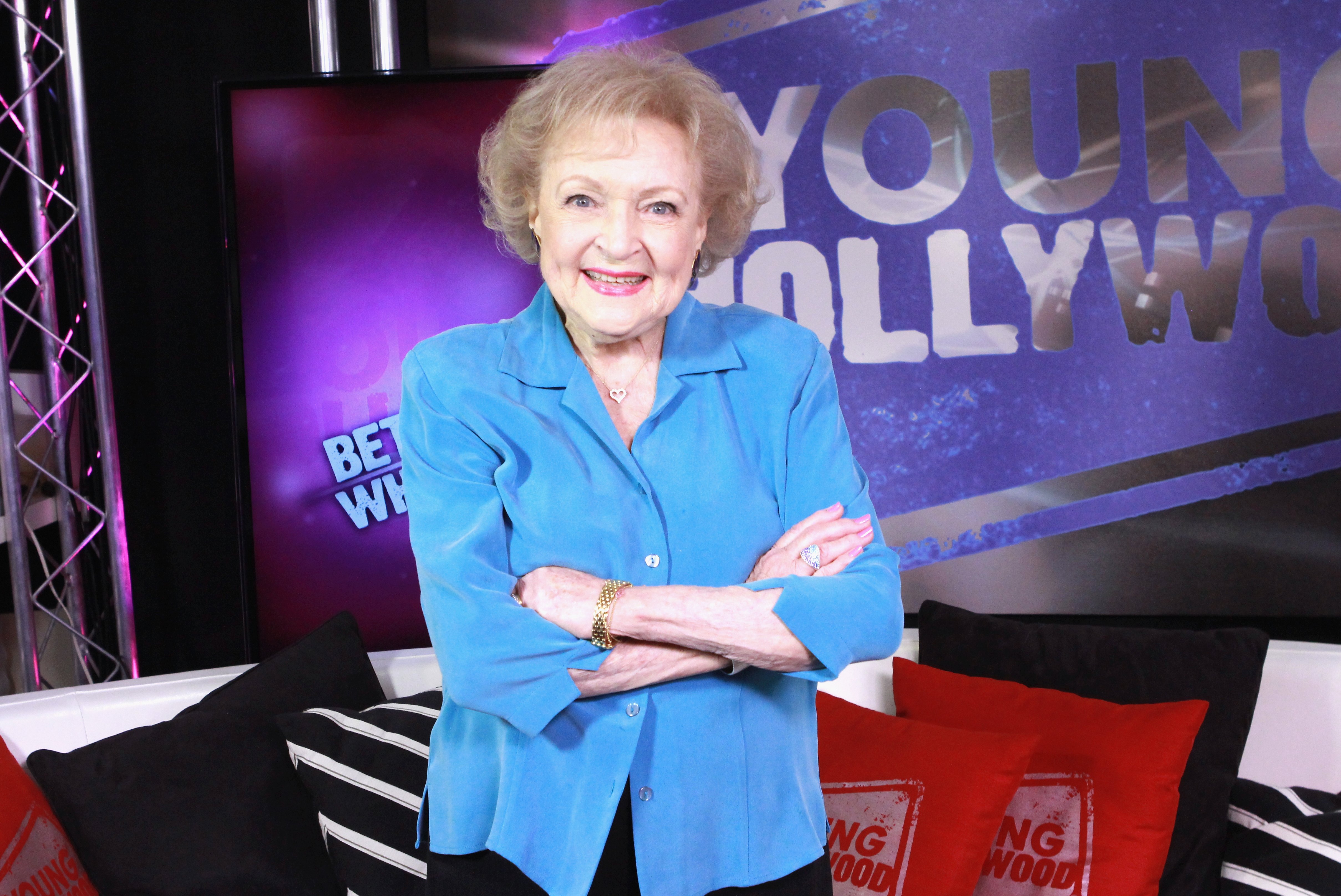 Betty White visits the Young Hollywood Studio on November 17, 2013 | Photo: GettyImages
The first marriage to an Army soldier
Betty met her first husband, U.S. Army pilot Dick Barker, near the end of World War II.
At the time, Betty and her mother joined the American Women's Voluntary Services. They would spend days delivering supplies up to the bivouacs in the Hollywood Hills, and the nights dancing with the troops before they were shipped overseas.
"It was a strange time and out of balance with everything," White told Cleveland Magazine of that era.
A headshot portrait of Betty White wearing a veiled hat, circa 1955 | Photo: GettyImages
She and Barker married in 1945 and moved to Ohio after he was mustered out. But their marriage didn't last, and they divorced that same year.
"You feel that's a failure," White said.
Second try at love
Afterward, White kept pursuing her acting career and joined the Bliss Hayden Little Theater in Beverly Hills, where she would meet her second husband, Lane Allen.
Allen was a war veteran turned talent agent. He took notice of White in one of the shows at the theater and asked her out after a couple of times.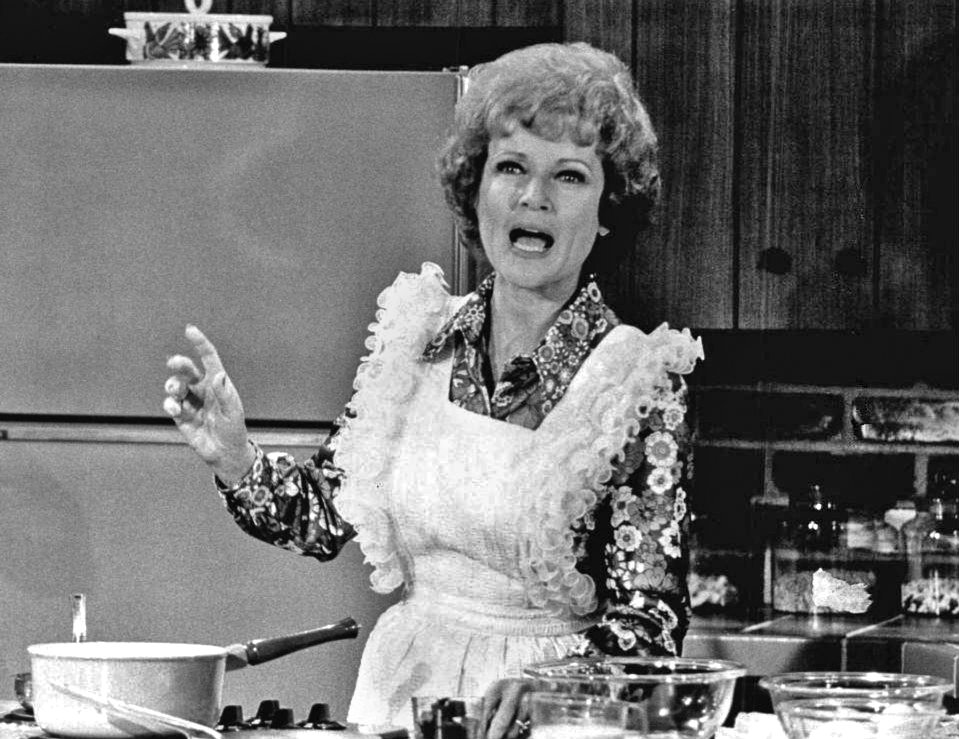 Betty White as Sue Ann Nivens, on "The Mary Tyler Moore Show" | Photo: Wikimedia Commons Images
"He was a delightful man. He was a lovely man, and we fell very much in love," White recalled.
They tied the knot in 1947, and simultaneously, Betty found a new job as the co-host popular disk jockey Al Jarvis on his TV variety show "Hollywood on Television."
However, Betty's husband wasn't at all pleased with her building a career instead of focusing on their little family. And he was also a bit jealous of her fame.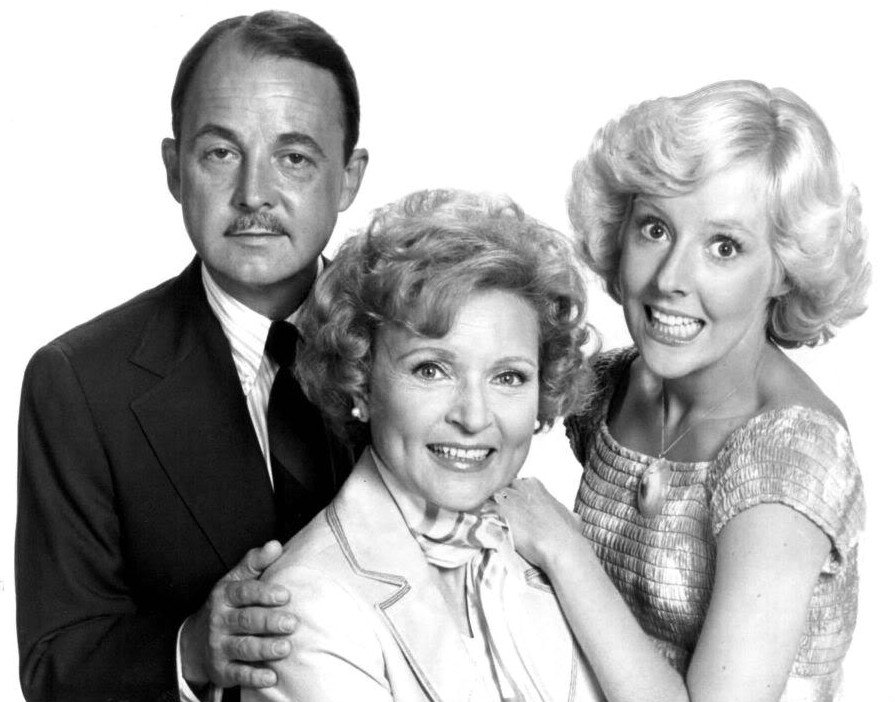 Cast photo from "The Betty White Show" of 1977 | Photo: Wikimedia Commons Images
Allen wanted to have kids, but White knew that if she had children, she would have to focus all of her energy on the kid, and that wasn't on her plans.
Their different goals set the couple apart, and they divorced in 1949.
"Boy, you feel like you've really flunked the course," White said of having a second failed marriage. "I mean, it's a terrible self-defeating [feeling]. "I failed. It' your failure; it's not anybody else's. and whit Lane it was my failure to live up to the kind of wife he wanted to have."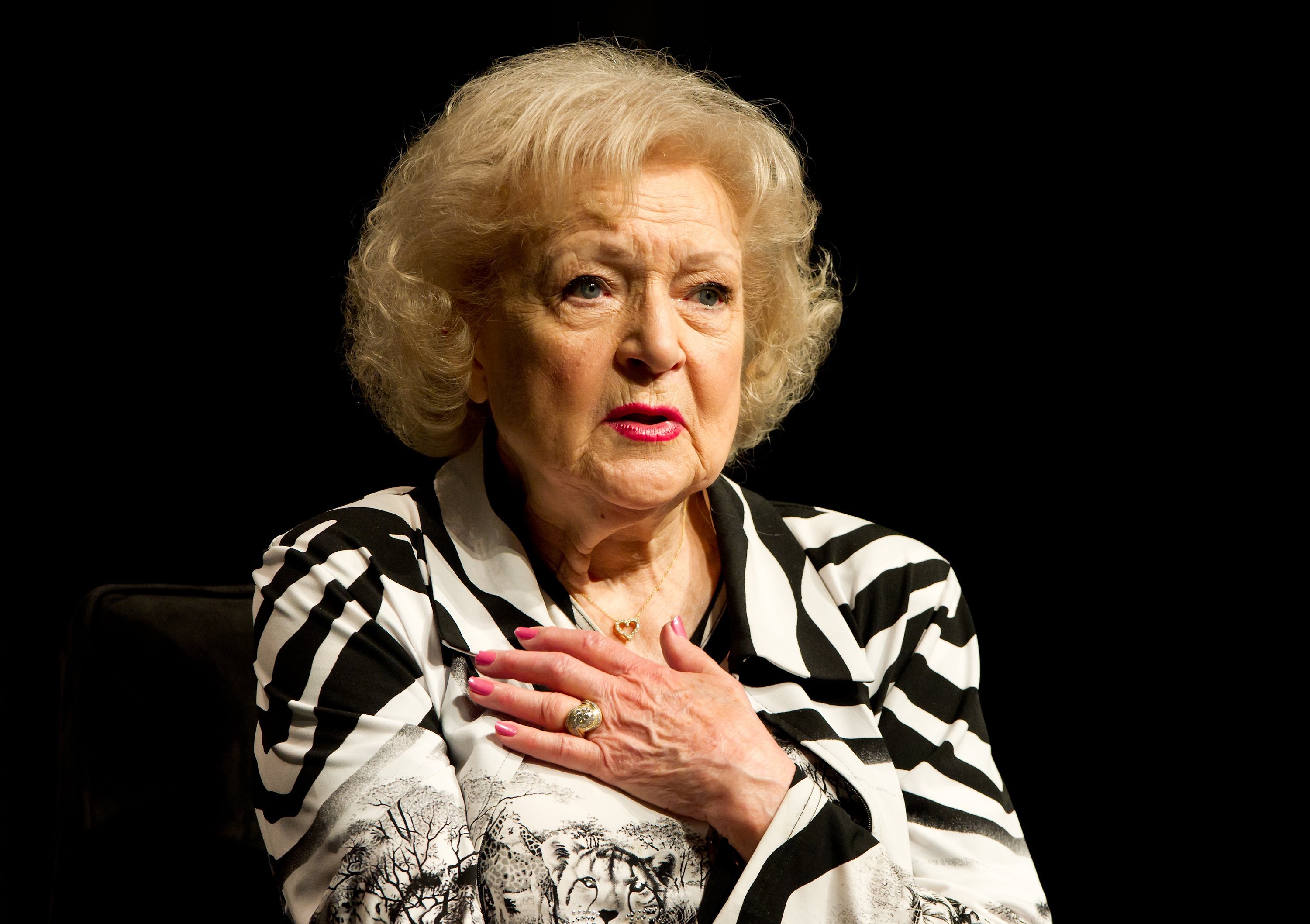 Betty White at the Public Library Association on March 17, 2012 | Photo: GettyImages
A break from love
In the '50s, White's career kept growing exponentially.
She kept hosting "Hollywood on Television" alone after Jarvis's departure and then went on to star in the comedy "Life with Elizabeth," which she also produced—which was a novelty at the time for women in the industry.
In 1954, White hosted and produced her own variety show, "The Betty White Show," on NBC. But it was canceled after less than a year on air.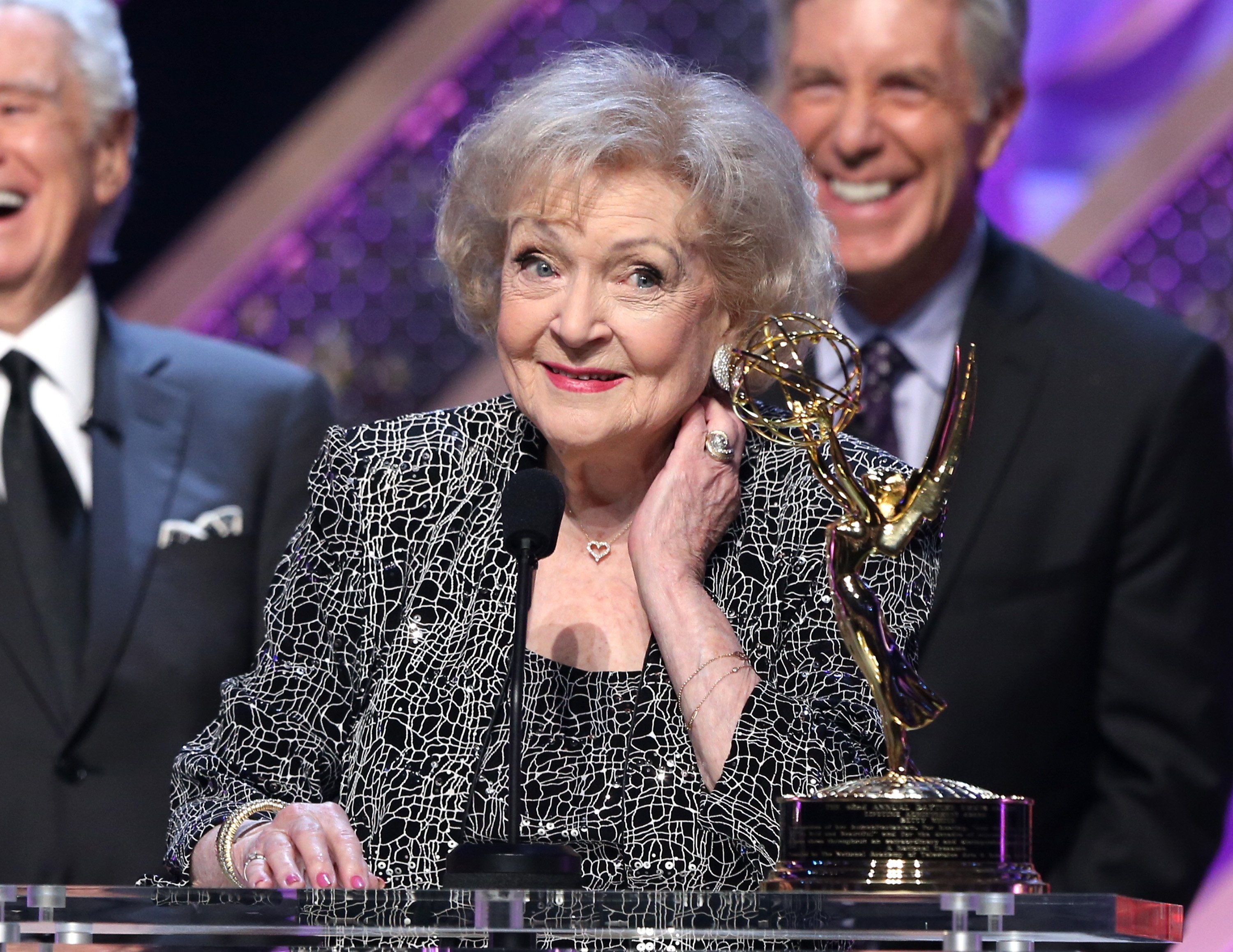 Betty White at the 42nd Annual Daytime Emmy Awards on April 26, 2015 | Photo: GettyImages
By the time the '60s rolled in, White was out of jobs and started to appear as a panelist on game shows. Her favorite was "Password," hosted by Allen Ludden, who would later become her third and last husband.
Third time's the charm
From the moment they met, Ludden was taken by Betty.
They first became friends, and when Ludden's first wife Margaret McGloin Ludden died from cancer in 1961, Betty was there for him.
Soon after, Ludden started courting White. He proposed to her at least twice, but White, still fearful of her fist two marriage experiences and not wanting to move from California to New York, refused his proposal.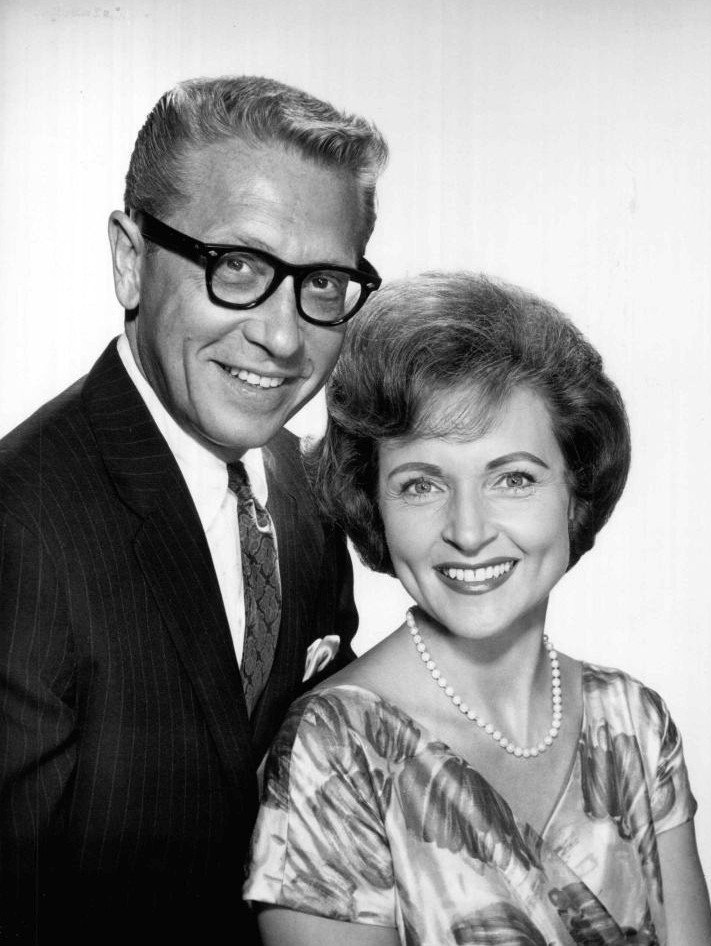 Betty White and Allen Ludden in 1963 | Photo: Wikimedia Commons Images
Ludden warned White she would accept one day and put the ring on a chain around his neck so she would see it every time they were together.
He eventually won her over on Easter day by sending her a stuffed bunny and a pair of sapphire and diamond earrings. White, an animal lover, and activist said it was the bunny what convinced.
They married in 1963, and after the union, White became the stepmother to his three kids, David, Martha, and Sara.
Gone too soon
White and Ludden lived almost happily ever after.
They were together for 18 years, but their lives came to a halt in the '80s when Ludden was diagnosed with stomach cancer. He died in June 1981 at the age of 64.
Betty never married again, and many years later, she admitted to Oprah Winfrey that her one regret in life was rejecting Ludden's marriage proposal for almost a year.
"I wasted a whole year we could have had together," she lamented. "But we made it," she added. "We finally did."
And when asked by Joy Behar o chose a decision she'd happily made again, White said: "Marry Allen Ludden. No two ways about that. He was something special."
Please fill in your e-mail so we can share with you our top stories!