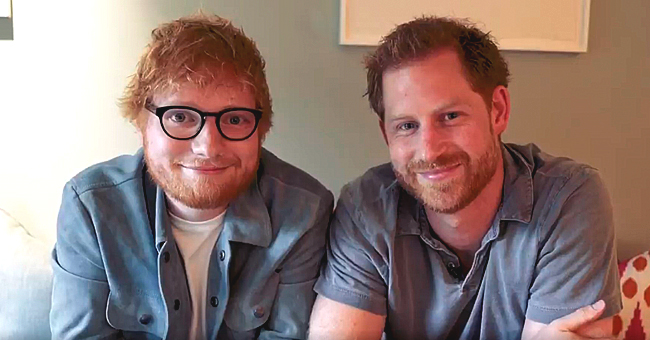 instagram.com/sussexroyal
Prince Harry Meets Pop-Star Ed Sheeran in a Teaser for a New Video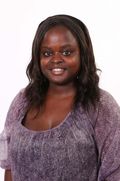 Prince Harry and Ed Sheeran team up for a charity video, for World Mental Health Day. Sheeran meets the Prince at a cottage in Kensington Palace to shoot the hilarious video.
Prince Harry and Ed Sheeran tease fans about a secret project they are working on together for World Mental Health day.
Arriving at what is reported to be Prince Harry's cousin, Princess Eugenie's Ivy Cottage at Kensington Palace, Sheeran rings the door bell, which plays "God Save the Queen." He is greeted by Harry who warmly says:
"Hi, mate." Letting out a slight laugh he jokes, "It's like looking in the mirror."
Shaking his hand, a giddy Sheeran makes a request from the Prince, before entering the cottage, he asks:
"Do you mind if I bring the cameras in?"
After agreeing to his request the video ends with the text written across the screen, which says; "Tomorrow 10th October." Leaving many fans in suspense about the secret project, people were left guessing about the secret project.

Fan shows their excitement for video showing Prince Harry and Ed Sheehan's secret project | Source: instagram.com/sussexroyal
In honor of World Mental Health Day, Sheeran and Harry finally released the highly anticipated video. It starts off with and an excited Sheeran sitting in a hairdresser's gown and getting his beard trimmed. Looking at the camera, he reveals:
"Really excited today. Going to film with Prince Harry who contacted me about doing a charity idea with him, which is going to be good. I've long admired him…from afar. I guess I'll see you there!"
After replaying their introductory remarks from the snippet posted a day earlier, the video moves on to another scene showing Harry and Sheeran sitting on either side of a wooden table.
Harry begins the conversation, telling Sheeran he hopes to use his skill set to write a song to raise awareness for an important project.
"For me, this is a subject of a conversation that's not talked about enough. I think people all over the world are really suffering," Harry explains.
The video takes a comedic turn when Sheeran, sitting with his laptop in front of him, he responds:
"That's exactly what I'm trying to do, people don't understand what it's like for people like us…With the jokes and the snide comments. I just feel like it's time we stood up and said, 'We're not going to take this anymore. We're ginger and we're going to fight."'
Looking very confused, Harry explains that their may have been a misunderstanding and he was hoping to team up for World Mental Health Day.
In response, an embarrassed Sheeran quickly plays off the misunderstanding and deletes words "ginger's unite" from a Power Point presentation on his laptop.
Sitting next to each other on a couch, Harry goes on to encourage to the public to reach out to someone on World Mental Health Day.
He tells the public to stand together and to lookout for people with mental health challenges, so they don't have to suffer in silence.
Since separating his household, social media and charities from Prince William and Kate Middleton, this is the first project the two couples are teaming up on for the royal foundation. The cause is a very personal to Harry, who feels there is a stigma around mental health.
Please fill in your e-mail so we can share with you our top stories!