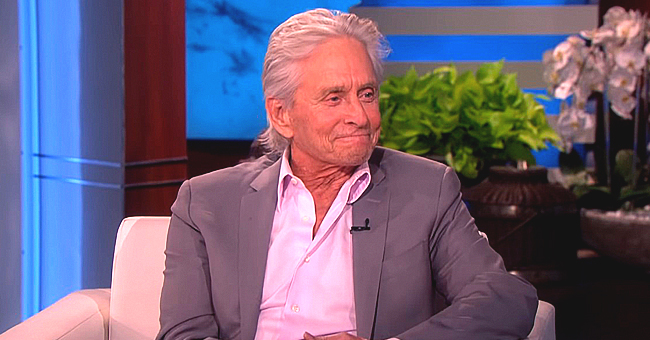 Youtube.com/TheEllenShow
Michael Douglas of 'Kominksy Method' Told His Son Dylan Not to Jump First When He Went Skydiving
Michael Douglas revealed during an appearance on "The Ellen DeGeneres Show" that he warned his son, Dylan, to avoid jumping first while skydiving.
Veteran actor, Michael Douglas, is the father of a daredevil and adrenaline chasing teenager, Dylan. During an appearance on "The Ellen DeGeneres" show, the actor spoke on his son's antics after Ellen DeGeneres, showed him a video of the young man jumping off a cliff into the water, and suspended mid-air while skydiving.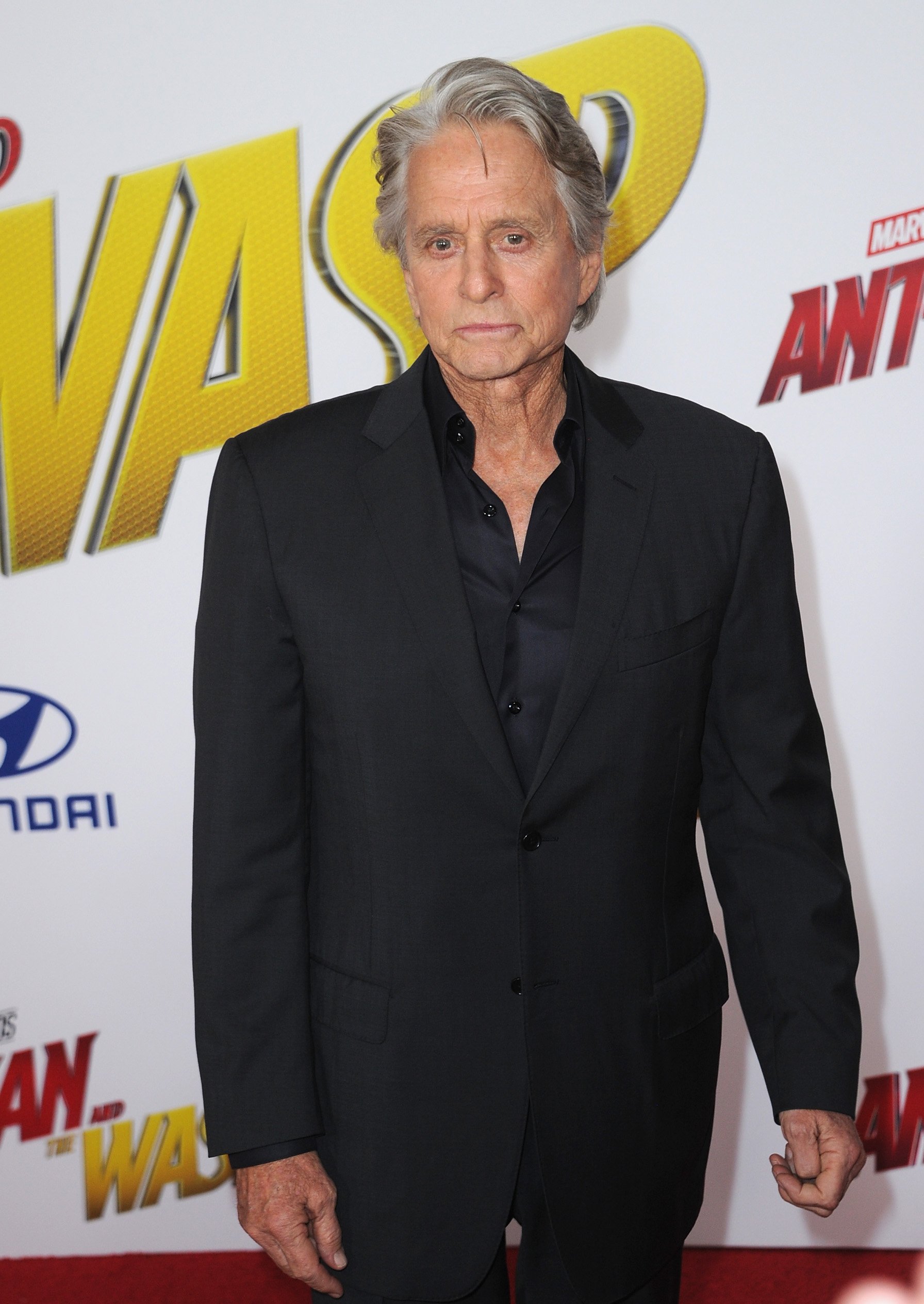 Michael Douglas at the premiere of Disney and Marvel's "Ant-Man And The Wasp" held at the El Capitan Theater on June 25, 2018 in Hollywood, California | Photo: Getty Images
IT'S ABOUT TESTING YOURSELF
DeGeneres pointed out that the 19-year-old teenager shares contents like that a lot on his social media, and Douglas after informing the TV host that the video of the cliff was from a trip to Sicily said,
"I remember that age. It's, uh, you know, hormonal for boys. That's like testing yourself."
However, despite understanding the drive behind Dylan's daredevil antics, the actor revealed,
"What I did not like was that he was the first one to jump."
"I said, 'Don't be the first one to jump; let a couple of others go first to test it."
Earlier in the interview, Douglas, who recently turned 75, spoke about his new age and the new lease he has on life since surviving cancer, about eight to nine years ago. He said,
"I'm moving right along. I had cancer eight or nine years ago, where I sort of thought about stuff. But once I got a clean bill of health after that, it was kind of straight on feeling good."
Interestingly, the "Kominsky Method," star shares the same birthday with his wife, Catherine Zeta-Jones, and together they share two children, Dylan, Carys, and the actor's older son from a previous relationship, Cameron.
In August, Dylan shared a video of himself diving off a plane, and in the caption, he wrote, "Don't tell mom." Zeta-Jones, who is an actress, responded to the post in the comment section, writing with distressed emojis at the end,
The young daredevil's older brother applauded his bravery with an emoji of two fingers in the air, and Douglas, on his part, shared the video to his Instagram, writing,
"No, I wasn't the cameraman."
The actor might be concerned for his son's safety, but he supports his adventures, after all, his son won't be young forever.
Please fill in your e-mail so we can share with you our top stories!