Oprah Winfrey Says She & Stedman Graham Would Not Be Together If They Had Gotten Married
Oprah Winfrey gives her unique perspective on the success of her relationship. She reveals that not getting married helped save her relationship with Stedman Graham.
In an exclusive interview with PEOPLE, Oprah Winfrey gets candid about her 30-year relationship with her partner, Stedman Graham. 
The media mogul reveals how she has found success and happiness despite not having had any children and never having married her long term partner.
According to O, The Oprah Magazine, Winfrey and Graham met in 1986, at a charity event. At the time Winfrey had just started the first season of "The Oprah Winfrey Show."
In her interview with PEOPLE, she admits that after her engagement in 1992, she thought about having kids with Graham and was planning for a family in the future.
"At one point in Chicago I had bought an additional apartment because I was thinking, 'Well, if we get married, I'm going to need room for children,'" she reveals.
Winfrey says the demands of her career made her think twice about whether or not she would be able to dedicate herself to caring for children. 
She tells the magazine that her experience working with people on her show also helped influence her decision not to have children. She explains her position on motherhood, saying:
"I realized, 'Whoa, I'm talking to a lot of messed-up people, and they are messed up because they had mothers and fathers who were not aware of how serious that job is.'"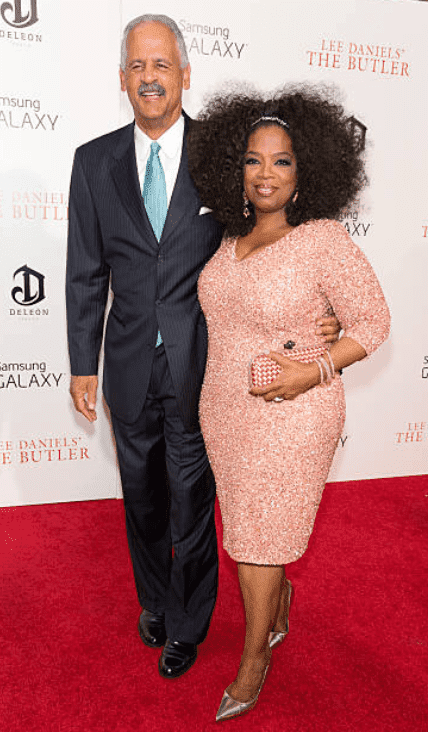 Another regret Winfrey doesn't have is the fact that she and Graham made the decisions to never get married. Despite having been engaged before, she feels her career would have put a strain on her marriage.
Winfrey feels the concept of marriage would have put a lot of expectations from Graham, for her to cater to him in ways that her busy career would not have allowed, she says:
"He's never demanding anything from me like, 'Where's my breakfast? Where's my dinner?' Never any of that, which I believed would have changed had we married."
6 people who know me well have called today congratulating me or surprised they weren't invited to my wedding.
IT' s NOT TRUE!!

— Oprah Winfrey (@Oprah) September 5, 2016
"Both he and I now say, 'If we had married, we would not be together.' No question about it — we would not stay married, because of what that would have meant to him, and I would have had my own ideas about it," she explains.
Winfrey admits that she has no regrets over the decision she has made about the relationship because she made every choice in order to fulfill what was best for herself.