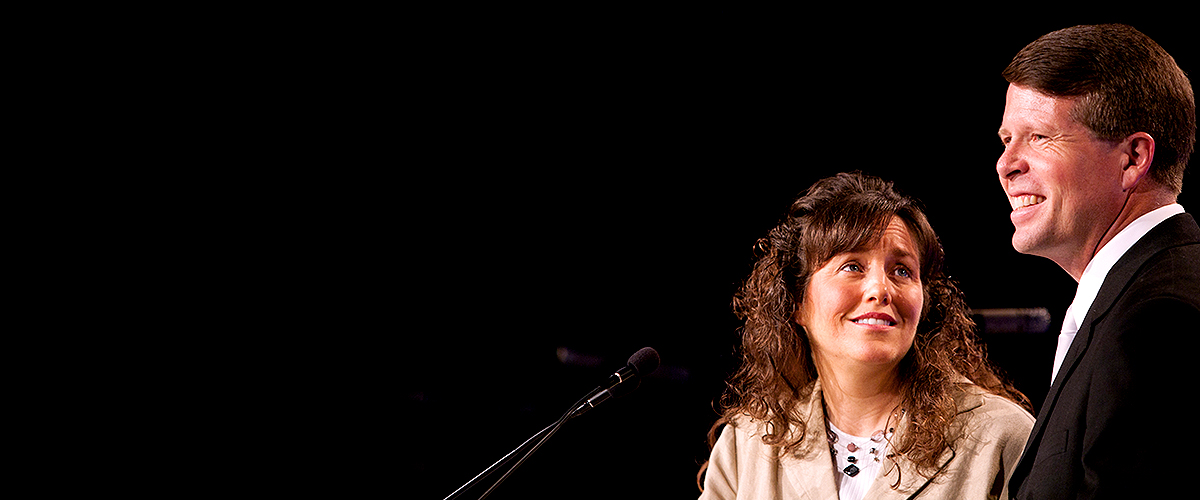 Getty Images
Jim Bob and His Age-Defying Wife Michelle Duggar Dote on Granddaughter Felicity in Sweet Pic

Jinger Duggar understands that having grandparents available to their grandkids is something to cherish, but fans don't think she has anything to worry about for her children.
In a sweet photo Jinger shared to Instagram on Wednesday, the "Counting On" star called it a blessing to have grandparents around and urged fans to visit, love, and cherish them.
Sadly, Jinger lost her own grandmother Mary Duggar earlier this year, but she greatly appreciates that daughter Felicity has her grandparents around. Her post is found below.
In the adorable shot taken on a beach, Jinger's daughter Felicity is held up by grandmom Michelle while granddad Jim Bob blocks her in on the opposite side.
The former "19 Kids and Counting" stars both plant kisses on each of the tot's cheeks. Michelle wore a gray hoodie and Jim Bob, 54, had on a blue polo shirt in the capture.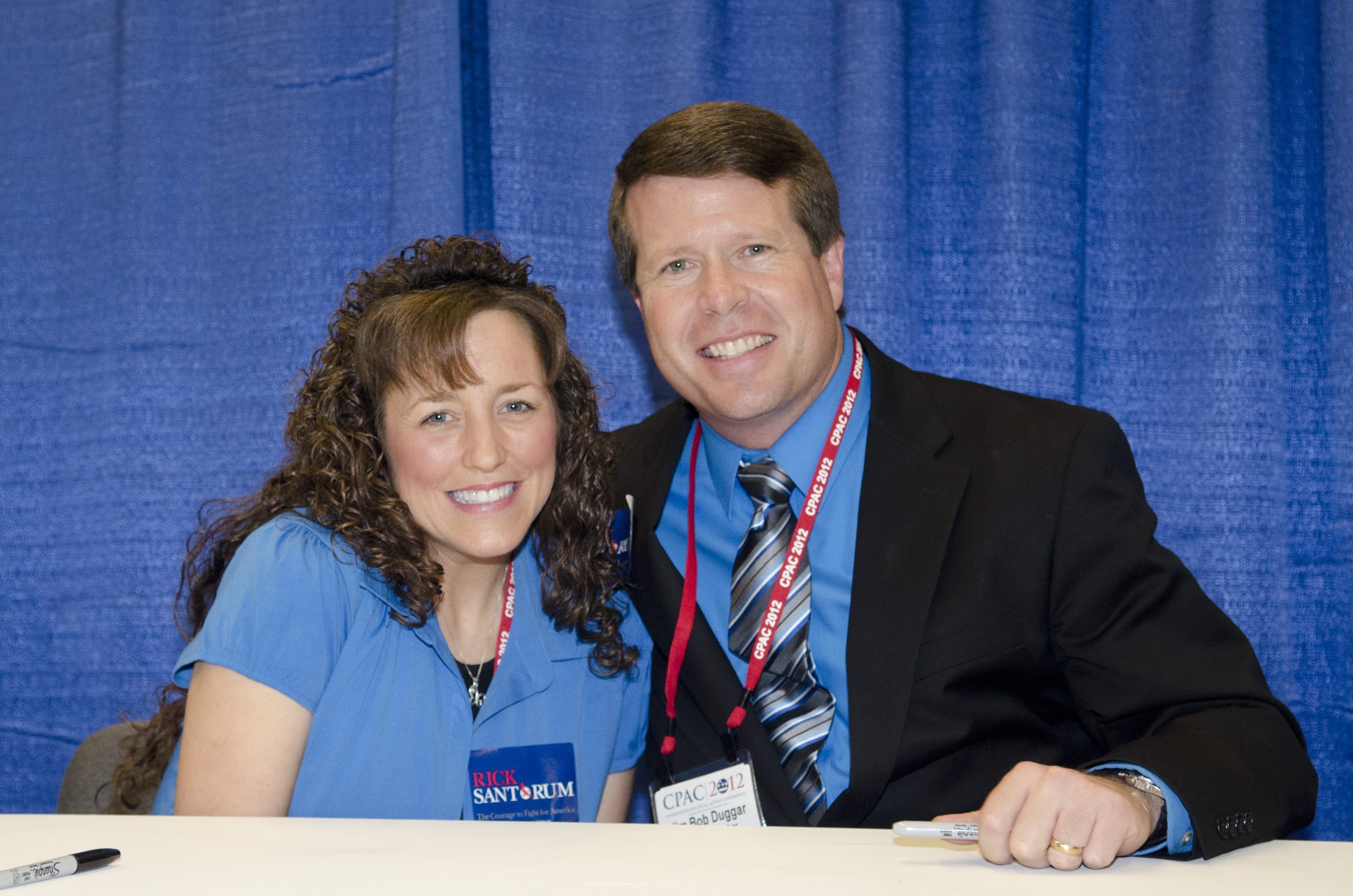 Michelle Duggar and Jim Bob Duggar attend the Conservative Political Action Conference in Washington, D.C., on February 10, 2012 | Photo: Getty Images
Another photo showed the three laughing as Michelle looked front and her husband looked down at his adorable granddaughter. In the last shot, Felicity pointed towards the camera as they all face front.
The caption of the three photos read:
"If you are blessed to still have grandparents, make it a point to visit them, love on them, and cherish them. I am so thankful for these two, who are amazing grandparents to our sweet Felicity."
The comments were filled with words of positivity as well as questions about Michelle's youthful looks. Many people were wondering what her secret is to looking so young.
At 53, the brunette is not only well-aged, but she has 19 kids to boot, so what could be keeping her from wrinkles and grays? Hopefully one day Michelle will tell us herself.
In the meantime, some theories include, ironically, the very fact that she has so many kids. Also, she's been married for about 25 years to Jim Bob.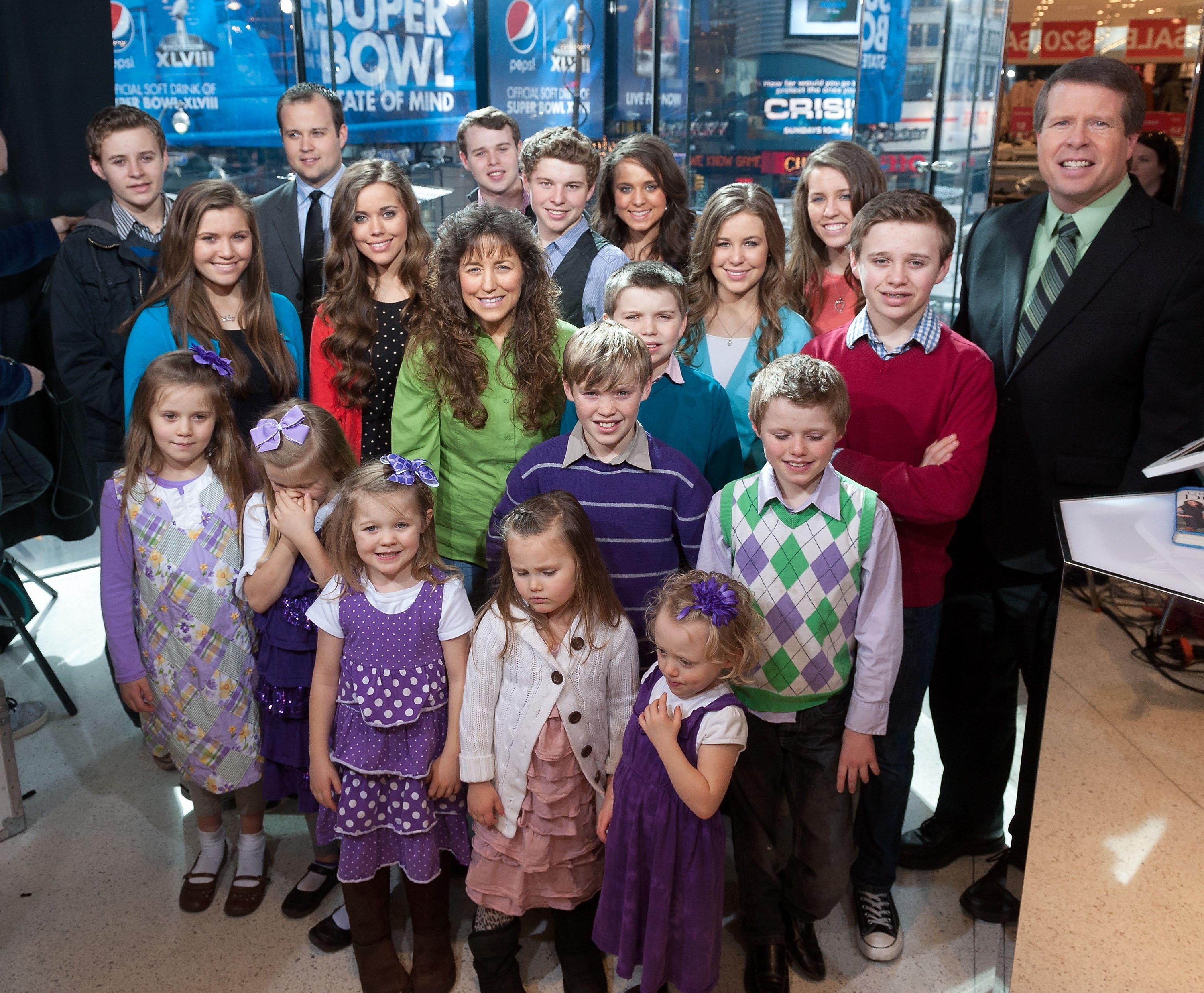 The Duggar Family visits the "Extra" studio in New York City on March 11, 2014 | Photo: Getty Images
The pair first met — where else — in a church. Actually, it was Jim Bob who noticed Michelle first from afar. Soon after, he visited her to talk about Christianity.
Things really got going when Michelle got a job at Jim Bob's mother's yogurt shop. There, the pair would often chat it up. Eventually, they had a courtship and soon enough were married at 17 and 19 years old.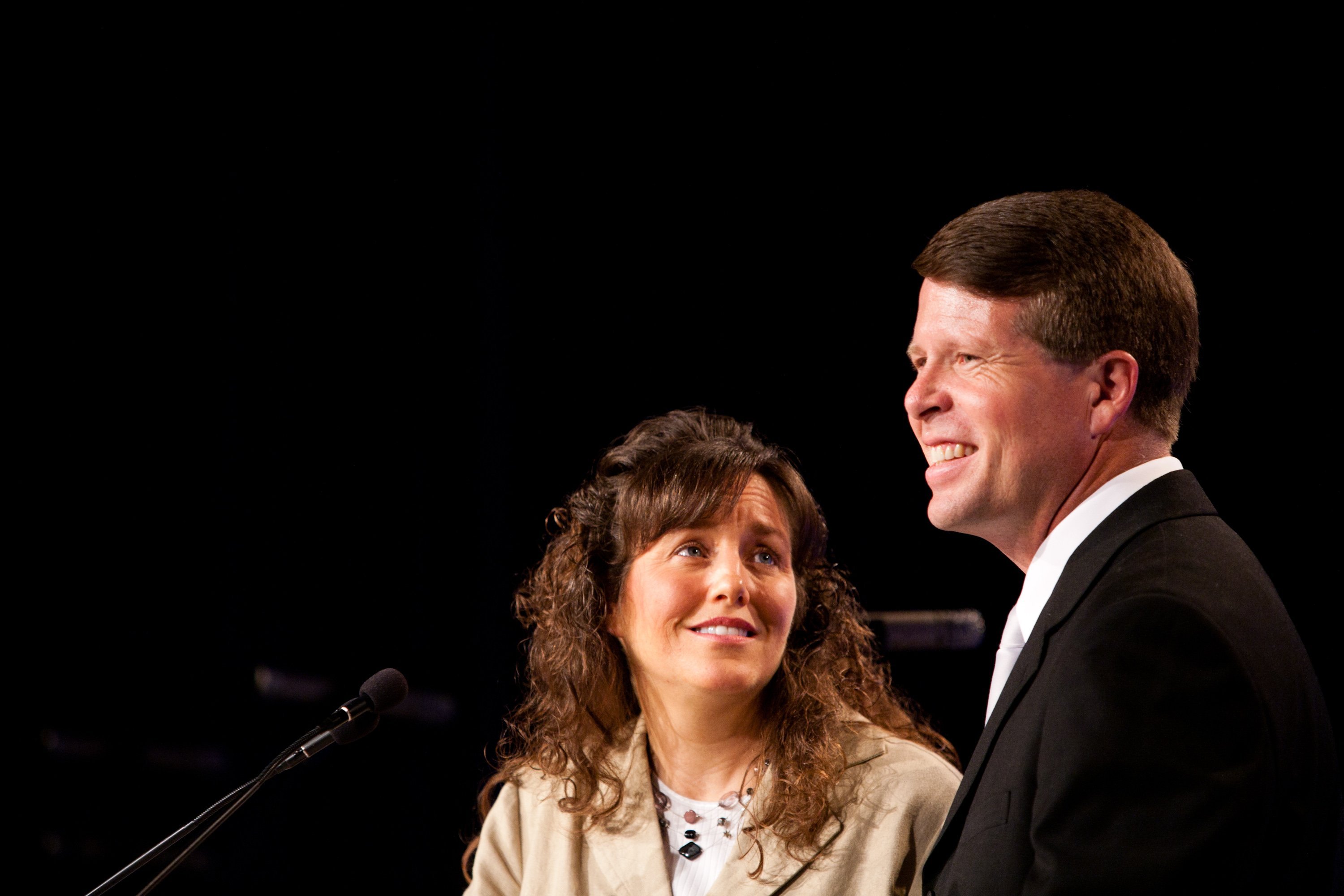 Michelle Duggar and Jim Bob Duggar speak at the Values Voter Summit in Washington, D.C., on September 17, 2010 | Photo: Getty Images
Per their beliefs, Michelle believes her husband is the head of the family and is both her personal spiritual leader and coach. They've taught their kids, who also tend to marry young, to share similar views on life.
Please fill in your e-mail so we can share with you our top stories!