Eva Marcille of RHOA Shares New Close-Up Photo of Baby Maverick Wrapped in a Blanket
Eva Marcille shares an adorable closeup photo of her newborn son Maverick all cozied up in a blanket. 
Now that Eva Marcille began sharing photos of her son Maverick on the internet, it seems the little man is just getting cuter and cuter as days go by.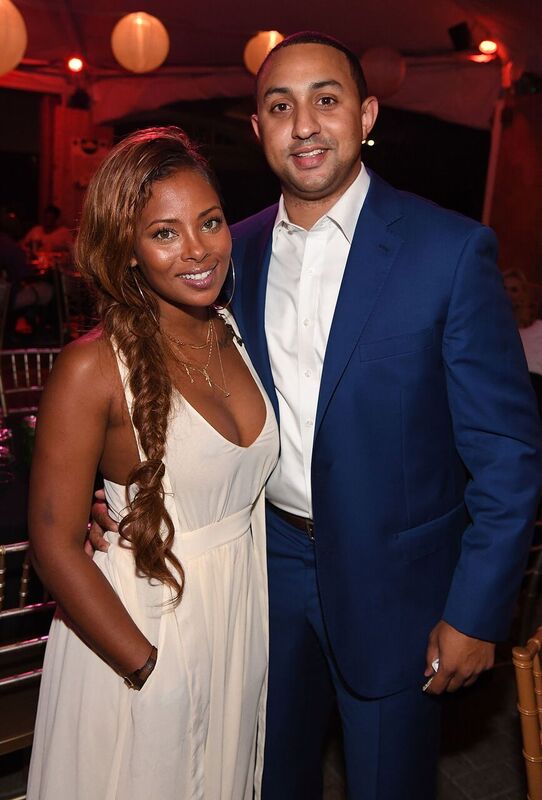 A Mini Michael T. Sterling
Looking like his dad's mini-me, Maverick stared at the camera in awe as he was wrapped in multiple blankets to keep him warm and cozy. 
Along with his photo, proud mom Eva also shared a couple of photos of her two other kids, Marley Rae, and Michael Jr., enjoying a meal together. 
The "Real Housewives of Atlanta" star and her husband Michael T. Sterling welcomed Maverick Leonard earlier than expected. The 34-year-old says that while he arrived earlier than expected, Maverick is a healthy little boy. 
An Early Arrival
Getting contractions three days before giving birth, Marcille decided to check into the hospital to make sure everything went smoothly. 
"I started getting contractions three days before he decided to actually arrive, so we checked into the hospital just to be prepared. All I ever ask for is a healthy baby and God answered my prayers, so everything went smooth."
Before unveiling this new closeup photo of their little boy, Eva and Michael gave fans a glimpse of him through his first official photoshoot pictures. 
Maverick's First Photoshoot
Of course, with parents as successful as Marcille and Sterling, a photoshoot was the only way to go for them to give their friends, family, and fans a treat. 
Maverick's photoshoot had autumn-like colors incorporated in it, as he laid quietly on a knitted blanket wearing his own knitted jumpsuit that featured cat ears. Below him were artificial flowers and balls with orange, yellow, brown and white accents. 
With more and more photos being shared of their little boy, fans of the couple can expect to watch him grow up just like they did for Michael Jr. and Marley Rae.