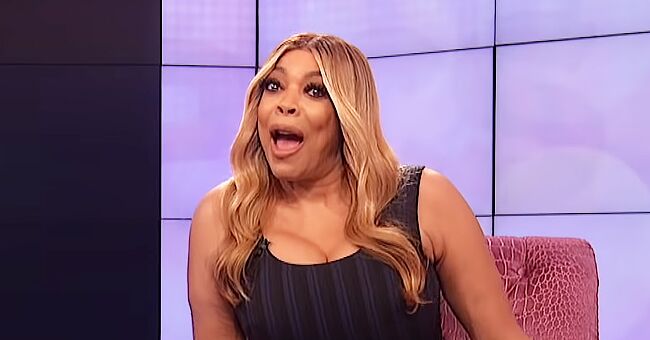 youtube.com/The Wendy Williams Show
Wendy Williams Hints That She's Introduced Her New Man to Her Talk Show Staff
As she works towards finalizing her divorce from Kevin Hunter, Wendy Williams reveals that she is in a serious relationship. Staff members on "The Wendy Williams Show" confirm that they have met her new beau.
On an episode of "The Wendy Show," she discusses Gwyneth Paltrow, a fellow divorcee and gave her take on Paltrow's current relationship. During her assessment of the actresses life, Wendy Williams hinted about her new man, she says:
"You know you can't deny Gwyneth new love, I mean you know, people need love. I know I need love." Looking over to her producer Suzanne, she continues, "Did you like him enough?"
Nodding her head Suzanne reveals:
"I liked him a lot. I'm happy for you…he seems lovely."
Admitting in interviews that she is dating "many men," it appears that the talk show host may have found one man worth holding onto. The mystery man's identity is yet to be confirmed.
Since announcing her divorce from Kevin Hunter, Williams has been very candid on sharing about her new lease on life as a single woman.
In an interview "Watch What Happens Live With Andy Cohen" she tells Cohen that the youngest she would date is 48 and the oldest she would go for would be no older than 65.
In previous interviews, discussing her likes and dislikes in a potential partners, Williams divulged very little about the physical attributes she is looking for.
However, speaking about her mystery man, Suzanne says Williams lucked out and found a good looking man, confirming her producer's assessment, Williams jokes:
"Yep I don't mind looking at that and he's strong."
Williams has had to deal with her husband's infidelity, which resulted in him having a baby with his mistress, Sharina Hudson. Despite her heartbreak she remains optimist about marrying again. She tells Dr Mehmet Oz:
"I say this all the time … I'm a wife. I'm not a girlfriend and I will get married again. There will be a prenuptial agreement, and by the way, Mehmet, we will not be living in the same house."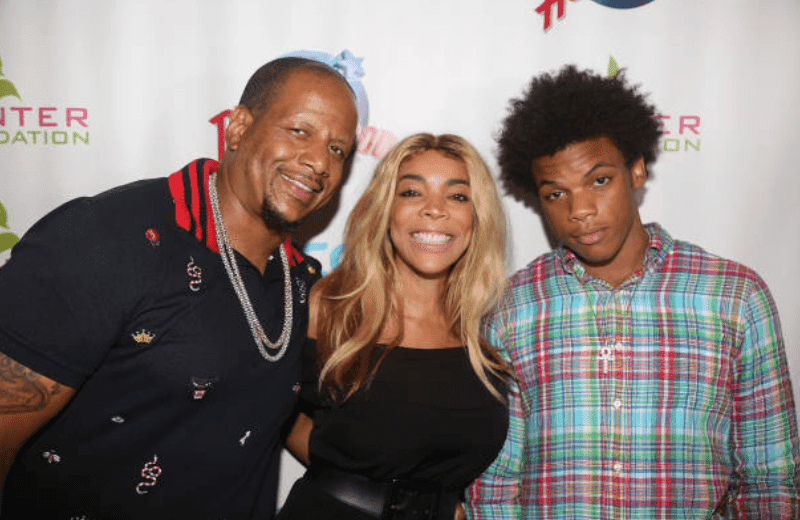 Kevin Hunter, Wendy Williams and their son, Kevin Hunter Jr attend The Hunter Foundation Charity event, at Planet Hollywood Times Square, on July 11, 2017, New York | Source: Getty Images (Photo by Bruce Glikas/Bruce Glikas/Getty Images)
Her 20-year marriage has taught Williams many lessons she is planning on taking into her relationship in order to date own her terms.
She admitted that she never signed a pre-nuptial agreement with Hunter, as a result, it has been reported that she has to pay him $250,000 to move out of their marital home. She could also be forced to pay spousal support. This time around she confirmed she will have a pre-nuptial agreement for her next marriage.
Please fill in your e-mail so we can share with you our top stories!