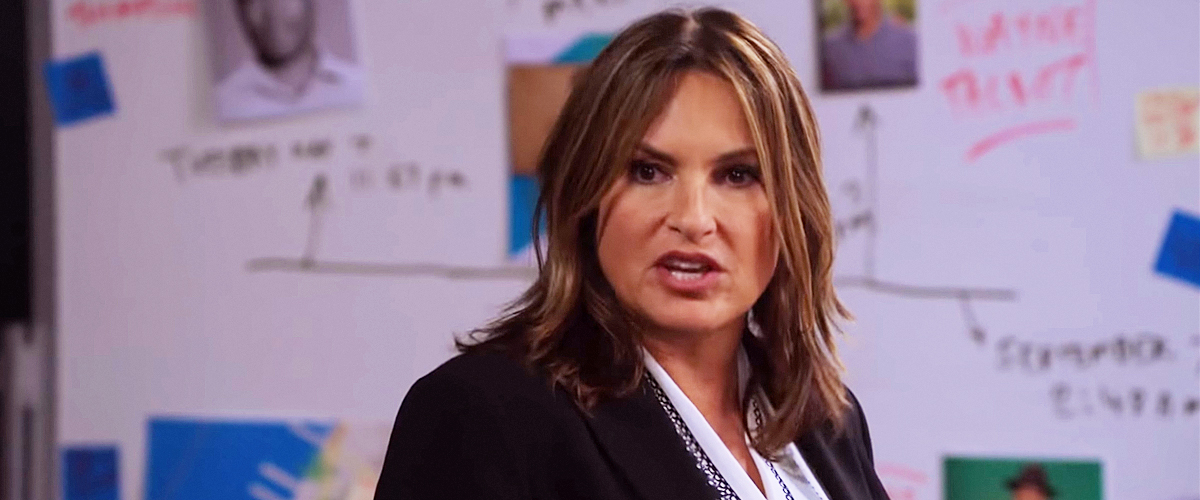 youtube.com/Law & Order: Special Victims Unit
'Law & Order: SVU' Fans Welcome the New Chief While Saying They 'Don't Trust' Hadid

Each episode of the new season of "Law & Order: SVU" is leaving behind great impressions. The latest one is no different, and fans took to social media to praise it.
Season 21 premiered on September 26. It made "Law & Order: SVU" the longest-running live-action series on TV. The rest of the article might contain spoilers.
"This season so far is blowing away recent seasons."
Keeping up the good work
Even though some people might believe that the quality of the plots and stories would not be as intriguing as they used to be, the crew, including showrunner Warren Leight, has continuously been proving them wrong.
The latest episode, "Down Low in Hell's Kitchen," showed Mariska Hargitay's character Olivia Benson and the SVU team investigating a serial predator who targets men in gay bars.
Reinterpreting Jussie Smollett's case
As Pop Culture reported, the episode was based on the story of Jussie Smollett, who made headlines earlier this year by claiming that he has the victim of a hate crime in Chicago.
However, it was later revealed that he staged the attack and was accused of filing a false police report.
In the show, one of the predator's alleged victims was a man named Mathis Banks, played by L. Steven Taylor. He faked the attack, though, as a way to come out and get sympathy from people.
One of the most striking scenes from "Down Low in Hell's Kitchen" takes place when Mathis publicly accuses the SVU team of not trusting him. At that point, Olivia Benson and D.A. Hadid get involved in a heated discussion.
People's thoughts on D.A. Hadid and Chief Garland
As soon as the fans of the show watched that, they took to Twitter to share their thoughts on Hadid, admitting that they don't trust her and that she should be sent back.
Even though Hadid, played by Zuleikha Robinson, didn't make a good impression in the episode, Deputy Chief Christian Garland, played by Demore Barnes, got a completely different reaction from fans.
Since he was used as a bait to make the predator come out, people in social media were baffled to see him going undercover even though he is relatively new in his position.
Another fan, however, admitted that Garland had "a lot of angst" and that Benson would have to turn him into a "completely different man" by the end of season 21. One user hoped that the chief would be more open-minded about Benson and her team's decisions.
Warren Leight is back on the show
Although several people have praised the three episodes released so far, die-hard fans are not surprised about the success of this season, especially when they see that Warren Leight is back.
Leight left the show in 2016 but came back for the 21st season, filled with new ideas and points of view on the cases that the SVU team would take on.
One of the things that he told Forbes was that the first seven episodes would address class differences and how it determines the way a person's case is handled. He added:
"Right off the bat, we show how difficult it is to go up against the rich and powerful and how hard it is for the less fortunate to get justice."
Ariel Winter portraying a victim
For the second episode, "The Darkest Journey Home," the show got none other than Ariel Winter, best known as Alex Dunphy on "Modern Family."
During the episode, she portrayed a young woman named Raegan who was raped and couldn't remember the details of the traumatic event. About acting next to Mariska Hargitay, Ariel said:
"She made me feel heard and welcome, and cares. She cares so much about the show; she cares so much about the stories of the characters."
Fans of "Law & Order: SVU" cannot wait for the next episode, which, like the rest of them airs Thursdays at 10 p.m. ET on NBC.
Please fill in your e-mail so we can share with you our top stories!