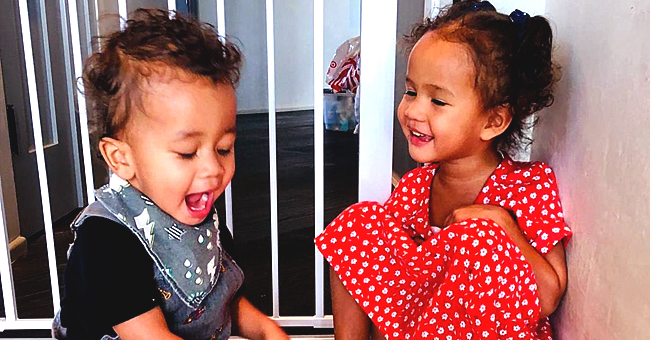 instagram.com/chrissyteigen
Chrissy Teigen of 'Lip Sync Battle' Shares Cute & Hilarious Pic of Her Kids Luna & Miles
Chrissy Teigen shared two adorable photos of her children on her Instagram account, and her over 26 million Instagram followers were in awe of the kids.
In one of the pictures, Luna and Miles can be seen sitting on the ground with a big grin on their faces. "Best buddies (sometimes)" joked the proud mother as she captioned the photo.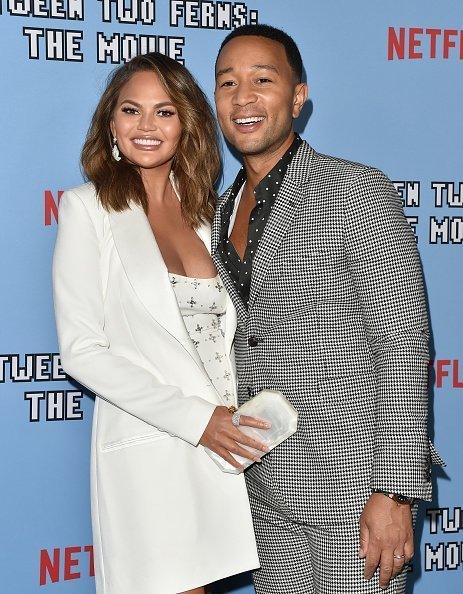 Chrissy Teigen and John Legend at the LA Premiere of Netflix's "Between Two Ferns: The Movie" on September 16, 2019 | Photo: Getty Images
As expected, Chrissy's fans flooded the comment section with adorable messages. "How cute are these two?" asked a fan. "They look like mini versions of you and John Legend," wrote another person.
"They are the sweetest and their sibling interaction warms our heart," wrote a third fan. It seems like just yesterday that Chrissy was happily showing off her son Miles taking his very few footsteps.
The former model captured her baby boy's first steps on July 23, and as usual, she shared the cute video with her fans on Instagram.
Just two months later, the little boy was seen bombing and grinding to some music at his grandpa's 70-year-old birthday party. He tried a few turns, loses his balance, but that didn't stop him, as he catches himself, and then continues from where he stopped.
Chrissy Teigen also loves to show off her little girl on social media. Few months back, the mom of two shared with her Twitter followers what happened when she was "1 minute" late from picking her daughter up from school.
Even with a busy schedule and two children to take care of, the Lip Sync battle hostess recently got a new tattoo that she shared with her fans on Instagram.
The tattoo was a series of dates that includes her kid's birthdays and that of her man also. "The ultimate mnemonic device!" Legend joked around in the comment section after seeing his wife's new ink.
Chrissy is a familiar face at the tattoo shop, as this is not the first ink she has gotten in recent years. The mother of two and her husband, John Legend got matching tattoos back in April, showcasing their children, Luna and Miles' names on their arms.
Chrissy also added her husband's name to the front of the list, and john did the exact opposite.
"Hey guys please don't talk to us unless u have tattoos," Chrissy wrote jokingly on the post on Instagram. "We are a cool tattoo family now, and we only want to talk to other tattoo families (srry if this seems harsh)."
They are indeed such an adorable family of four.
Please fill in your e-mail so we can share with you our top stories!