Kylie Jenner's Fans Slam Her Allegedly Photoshopped Look in Photos with Daughter Stormi
Fans are giving their genuine opinions about Kylie's body in the new Instagram post, and they are not the warmest comments!
Kylie Jenner's attempt at making her fans drool went the wrong way when they criticized her body shape.
As reported by the Daily Mail, the Kylie Skin CEO took throwback to another level when she shared a sultry photo of herself and baby Stormi.
The 22-year-old showed off her voluptuous curves in a neon-colored swimsuit while she and Stormin lounged outdoors.
Kylie explained in the accompanying caption of the post that it was a photo from 2018. She wrote:
"About a year ago with my baby. Where does the time go.."
Rather than a myriad of sweet comments flooding the post, the reverse was the case.
Many internet users couldn't help but express their disbelief at Kylie's perfectly-shaped body with the major focus in her curvaceous lower half.
Many of them believed it was photoshopped and made the reality star look less like a human. A fan remarked:
"Does not look like a human body."

Another wrote:
"That body… someone's got great editing skills, huh."

This fan urged:
"Let's all ignore body proportions and embrace useless medical procedures."

This netizen asked the mother-of-one:
"Why can't you just be real?!"

One fan noted that Kylie's body didn't look like a human body, while another described it as "abnormal."
Kylie's post comes a week after the news of her split from baby daddy Travis Scott made headlines. As reported by Metro, the "Keeping Up With the Kardashians" star was devastated by the split.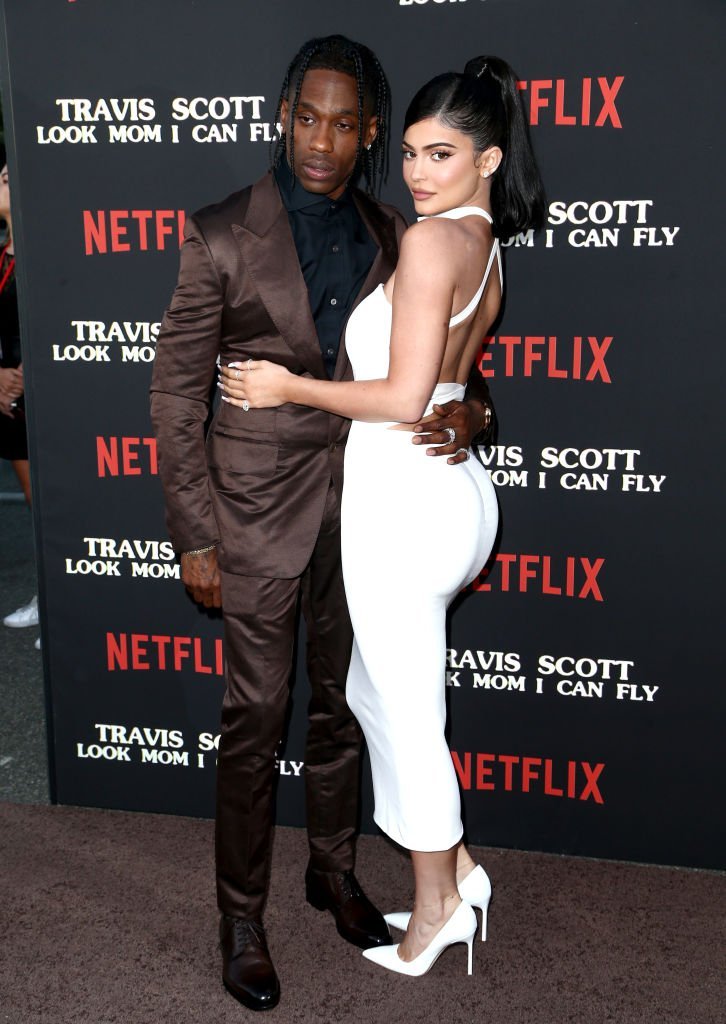 A source close to the couple said:
"Kylie clung on to this relationship as long as she could. Things hadn't been good for a while, but she was so sure they could work things out."
The billionaire confirmed the split with a tweet that explained that their priority was Stormi. She wrote:
"Travis and I are on great terms, and our main focus right now is Stormi, our friendship, and our daughter is priority."
Travis and i are on great terms and our main focus right now is Stormi ‼️ our friendship and our daughter is priority

— Kylie Jenner (@KylieJenner) October 3, 2019
She also addressed rumors that said she had gotten back with ex-boyfriend, Tyga, letting fans know that it was false.