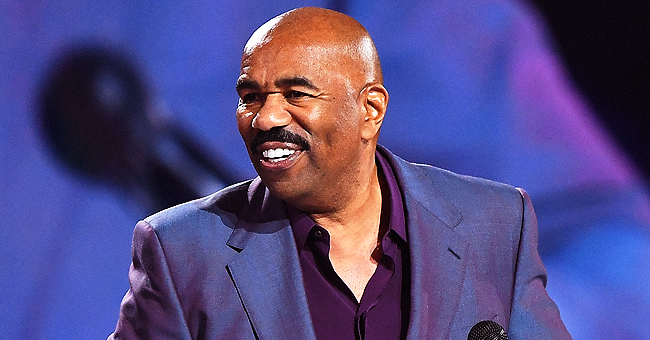 Getty Images
Steve Harvey's Wife Marjorie Posts Sweet Photo of Their Grandson Noah Sitting in Grandpa's Large Armchair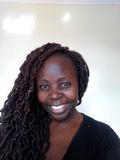 Steve and Marjorie Harvey have a big blended family made up of 7 children. And their family is just getting bigger as the grandkids keep on coming. Recently, Noah, one of the 5 grandchildren, hopped into his grandpa's armchair and Marjorie just happened to capture the adorable moment when Steve came back and found his chair's new occupant.
In 1990 Steve Harvey first laid his eyes on Marjorie Bridges in Memphis at a comedy club. "I was late," Marjorie once revealed on the now-defunct "Steve." "He stopped the show, actually," she continued. "I thought he was going to give me the business because he got real quiet. He was just staring at me."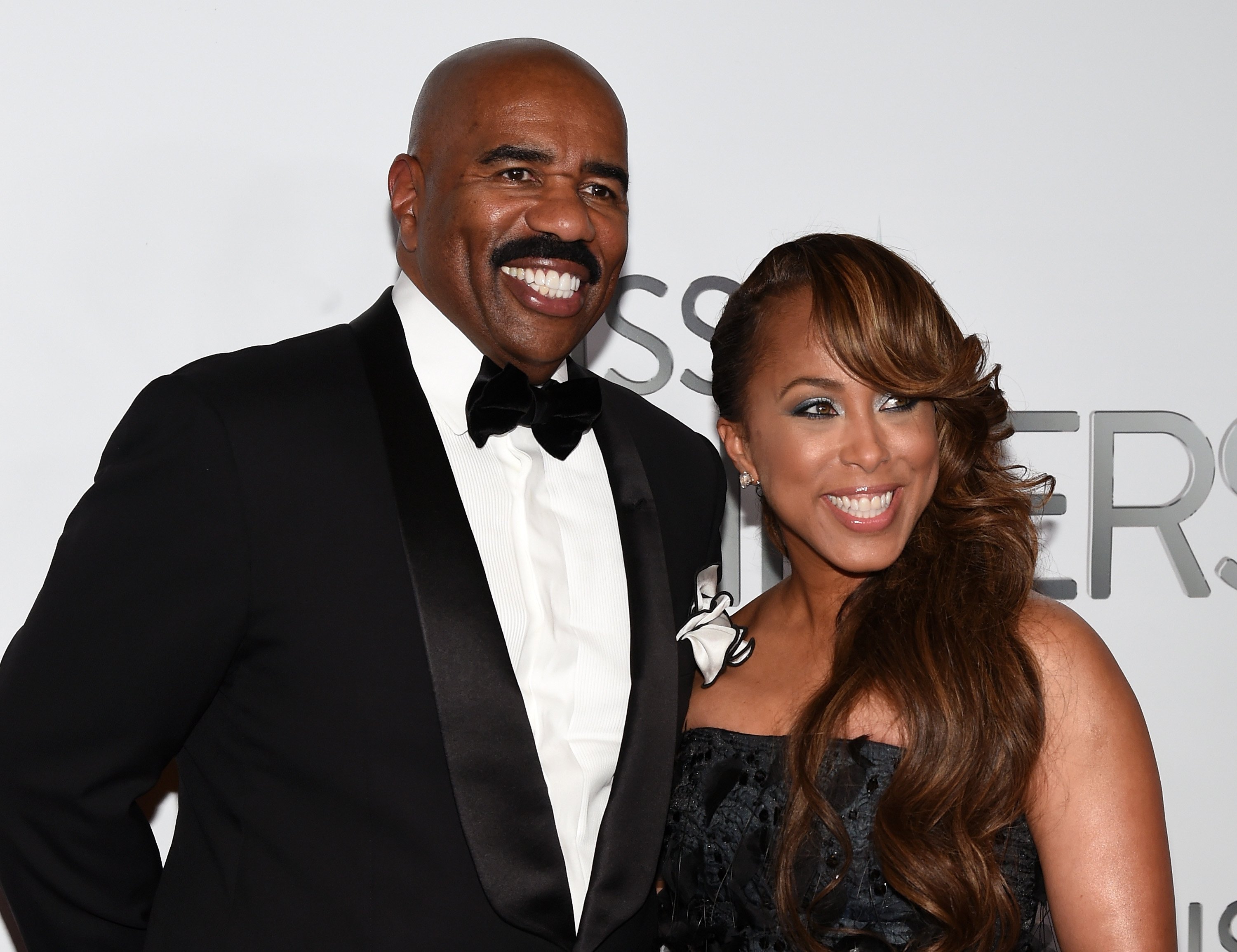 Steve and Marjorie Harvey at the 2015 Miss Universe Pageant on December 20, 2015 in Las Vegas, Nevada l Source: Getty Images
"When I saw her, I quit breathing. I wasn't even talking," admitted Steve. "I kid you not, the first words I ever said to her [Marjorie] was, 'I don't know who you are, but I'm [going to] marry you one day,'" said the comedian. "But he didn't do it right then," added Marjorie.
That's because Steve wasn't in the best place in his life. His first marriage had ended in his 20s after he quit his job as an insurance salesman to pursue comedy full-time. "I'm married, I have twins [Brandi and Karli]. I'm supposed to provide for them, but I had to take this chance," he once shared with People about his marriage to Marcia Harvey.
His relationship with his twins became strained and it was years before father and daughters were able to mend the rift. "Years later they said to me, 'Dad, we didn't understand why you left us, but we know you had to go. You didn't just belong to us. You belonged to the world," said Steve.
His second marriage to Mary Shackelford didn't fare too well either. "I got married for the wrong reasons," Steve confessed to People. "I was tired of being alone. I have to own that. It was me, not her. But it was bad for a long time. When Steve and Marjorie reconnected in 2005, his marriage to Mary was over, as well as his sitcom "The Steve Harvey Show", which had run from 1996 to 2002.
"BEFORE YOU GO AND DO SOMETHING STUPID…"
If it wasn't for Steve's bodyguard, the comedian might not have seriously pursued a relationship with Marjorie back then. "He told me, 'Look the only time I've ever seen you happy was when you were with that woman Marjorie. Now before you go and do something stupid and marry another woman, I'm calling her,'" Steve divulged to People.
"It was like being reborn," Steve said about reconnecting with Marjorie. "I messed up so many times in my life. She made all the difference. When you're happy at home, you can make a lot of things happen." The two decided to tie the knot in 2007.
While the couple was happy to finally be together, their kids initially didn't feel the same way. "I said, 'Look, you don't like it? Deal with it. I don't need [your] permission," was Steve's brusque approach, he told People. Marjorie tackled it differently. "When you're dealing with a blended family, everyone is coming from a place of broken," she said to People. "We knew this was right. We just told them, 'Everyone is included. Everyone has access to their parents. Whatever you didn't have before, don't let that interfere with what you can have now.'"
Marjorie seemed to have said the right thing, because Brandi, Karli, Broderick, and Wynton (Steve's kids from his previous marriages), and Morgan, Jason, and Lori (Marjorie's children from her previous marriages) are one big, happy, blended family. "We're Mom and Dad to everybody," said Marjorie.
MEET THE GRANDKIDS
Steve and Marjorie's family has grown since their 2007 marriage, thanks to the arrival of their grandchildren. Steve's daughter Karli and her husband Benjamin Raymond have a son called Benjamin. Marjorie's eldest child Morgan and her husband, Kareem Hawthorne, have a daughter named Elle. Marjorie's only son, Jason, has three children with model Amanda Harvey – Noah, Rose, and most recently baby Ezra.
Marjorie is clearly besotted with their grandchildren and often posts videos and photos of them. Like the funny photo she posted of Noah sitting in his grandpa's chair.
However, there is one post that caused a huge reaction on social media. Earlier this year, Marjorie shared a video of her granddaughters Rose and Elle pretending to breastfeed their dolls. Some followers loved the video, like menzieslaura who said, "Love this! When I was breastfeeding my son, I looked up to see my 3.5 [year] old daughter breastfeeding her baby. My heart just melted. She is now 30 [years] old, happy and healthy." Others felt it was a little bit too much, like wannniejones who said, "Not cute."
Whatever others may think, Marjorie is a proud nana and she's not afraid to show it on social media. And with Christmas coming up, she's probably going to go all out for her grandkids, just like she did last year.
Please fill in your e-mail so we can share with you our top stories!