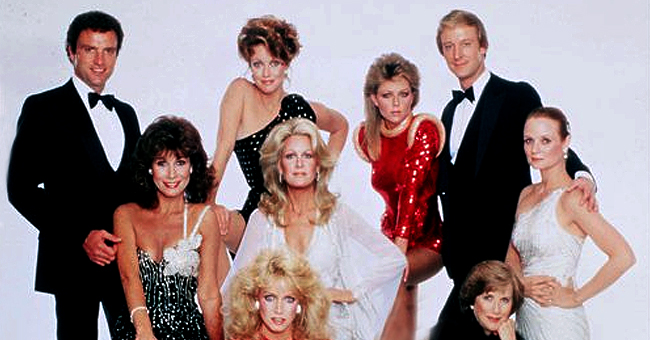 twitter.com/DEADLINE
'Knots Landing:' Meet the Cast 4 Decades after the 1st Episode Aired
The popular eighties TV series "Knots Landing" ended 26 years ago. The show had a stellar cast and fans can't help wonder where they are now.
What started as nothing more than the spin-off from the cult classic "Dallas" turned into one of the most popular 80's melodrama. It even performed better than its predecessor.
The show had a record-breaking 20 million viewers with 344 episodes. It ended in 1993 and fans often wonder what the stars went on to do after it ended.
Michele Lee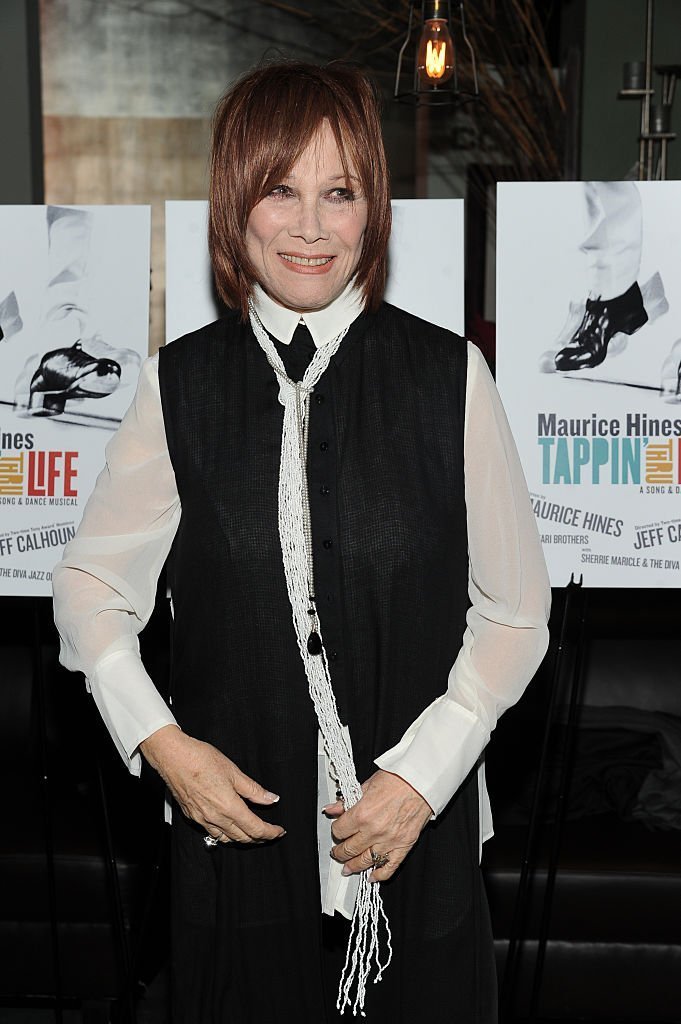 Michele Lee attends "Maurice Hines Tappin' Thru Life" opening night - after party at Thalia | Getty Images
Michele Lee played the award-winning character of Karen Mackenzie. She holds the record for the actress with the most appearances of any American-primetime tv show.
In 2015, she made a comeback on Broadway. She is the first woman to direct, author, and star in a Lifetime movie project, "Color Me Perfect."
Ted Shackelford
Ted Shackelford played Gary Ewing. He went on to reprise his role as Gary Ewing for the revival of "Dallas." After "Knots Landing," he began acting in soap operas and was cast in "The Young and the Restless."
Joan Van Ark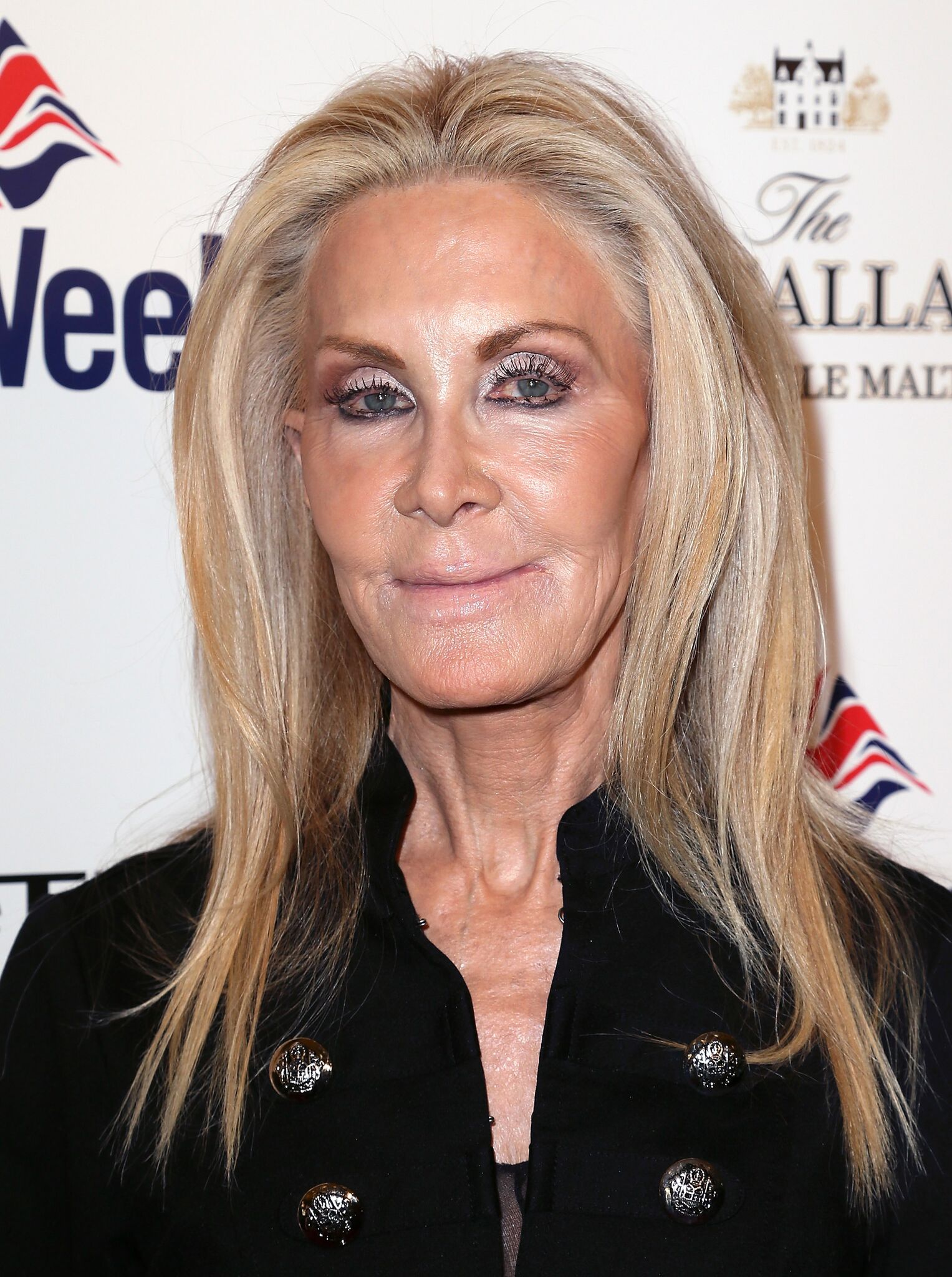 Joan Van Ark attends BritWeek's 10th Anniversary with a performance of "Muder, Lust and Madness" at the Wallis Annenberg Center | Getty Images
The Tony Award-winning stage actress was cast for the role of Valene Ewing on "Dallas" and continued the role for the spinoff. Since "Knots Landing" ended, she has had a few cameos and small guest roles.
She even played Gloria Fisher Abbott on "The Young and the Restless" for a year. Unfortunately, she has also gained infamy for her use of plastic surgery and facial reconstruction.
Kevin Dobson
Kevin Dobson played "Mac" Patrick Mackenzie. He wanted to be a soap star after the show but his career did not take off. Since then Dobson made small appearances in shows like "Hawaii Five-0," "CSI," and "Touched by an Angel."
William Devane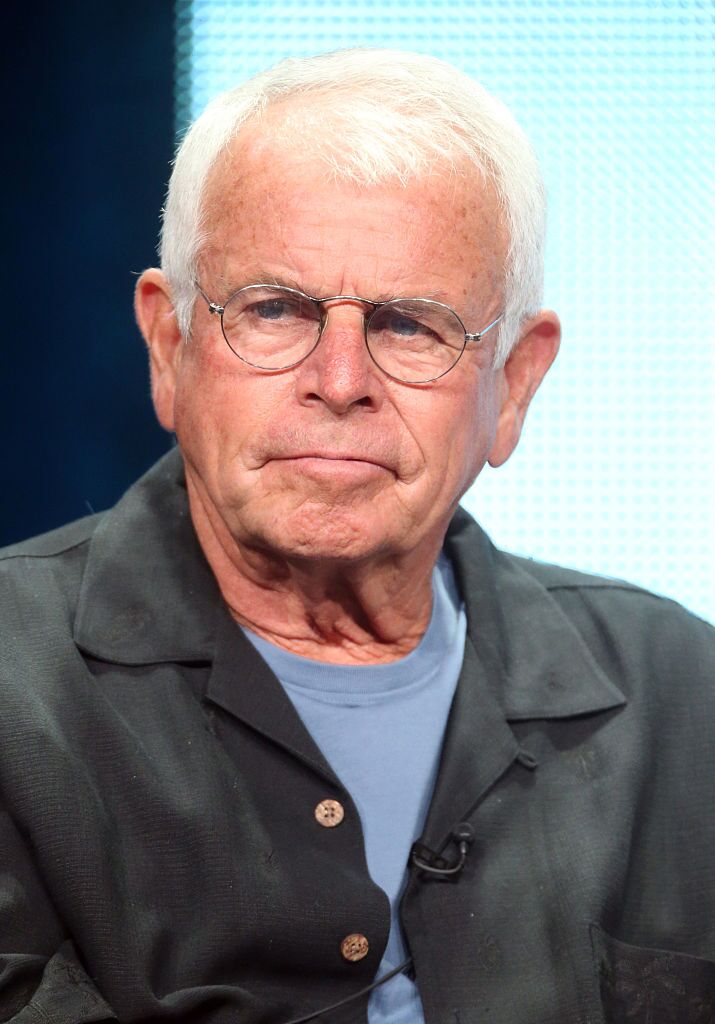 William Devane speaks onstage during 'The Grinder' panel discussion at the FOX portion of the 2015 Summer TCA Tour | Getty Images
William Devane played the role of Greg Sumner. Currently, he is a partially retired actor wh takes on small parts and cameos. He has made appearances in films like "Interstellar" and "The Dark Knight."
Constance McCashin
The role of Laura Avery was taken by Constance McCashin. After 10 years of playing Laura, McCashin decided to retire from acting after her character was killed off in the show. Her last role was in 1999 in "The Out of Towners." She currently works as a therapist in Massachusettes and lives with her husband and their 2 sons.
Donna Mills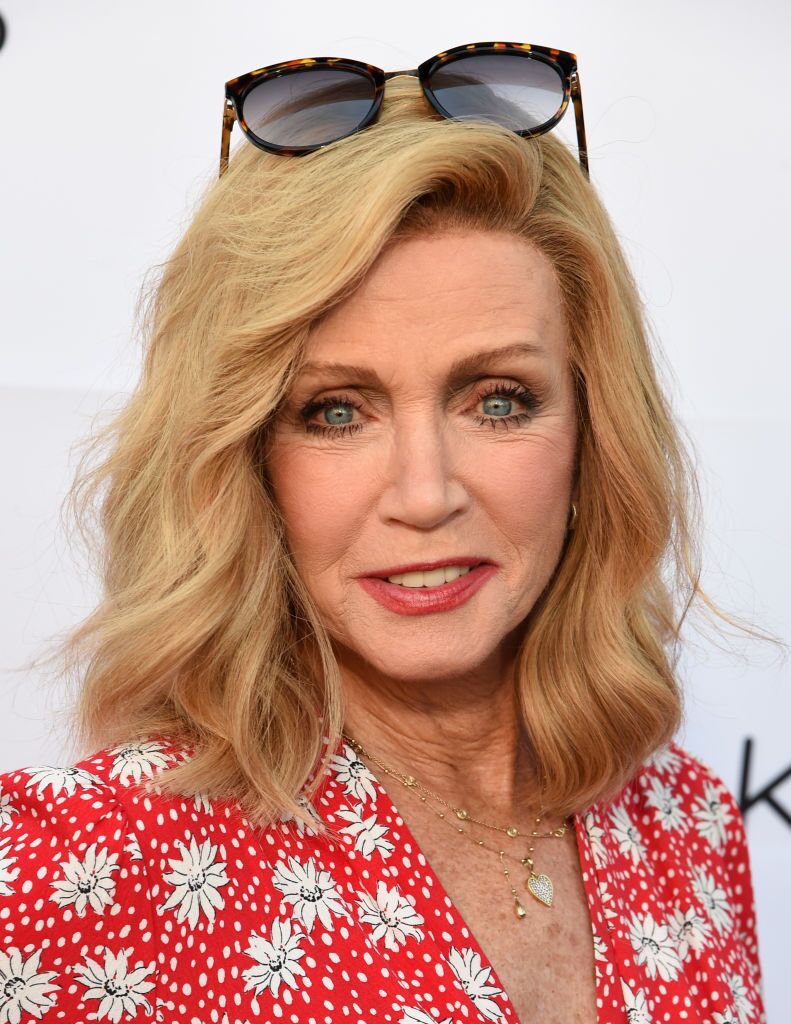 Donna Mills arrives at the 2019 Festival of Arts Celebrity Benefit Event | Getty Images
Before the show, Donna Mills was an accomplished stage actress. On "Knots Landing," she played the part of Abby Ewing. She went on to star in 2 made for tv films, "Love is a Four-Letter Word" and 'The Stepford Husbands." She later bagged a recurring role on "Melrose Place" as Jane Mancini. Today, Mills is a Daytime Emmy Award-winner with a role on "General Hospital."
Julie Harris
Julie Harris was written off "Knots Landing" in 1987 due to financial complications on set. The star passed away in 2013. She had 3 Emmy Awards to her name and had been nominated 11 times. In 2002, Harris was honored with the Tony Lifetime Achievement Award and added to the American Theater Hall of Fame.
Lisa Hartman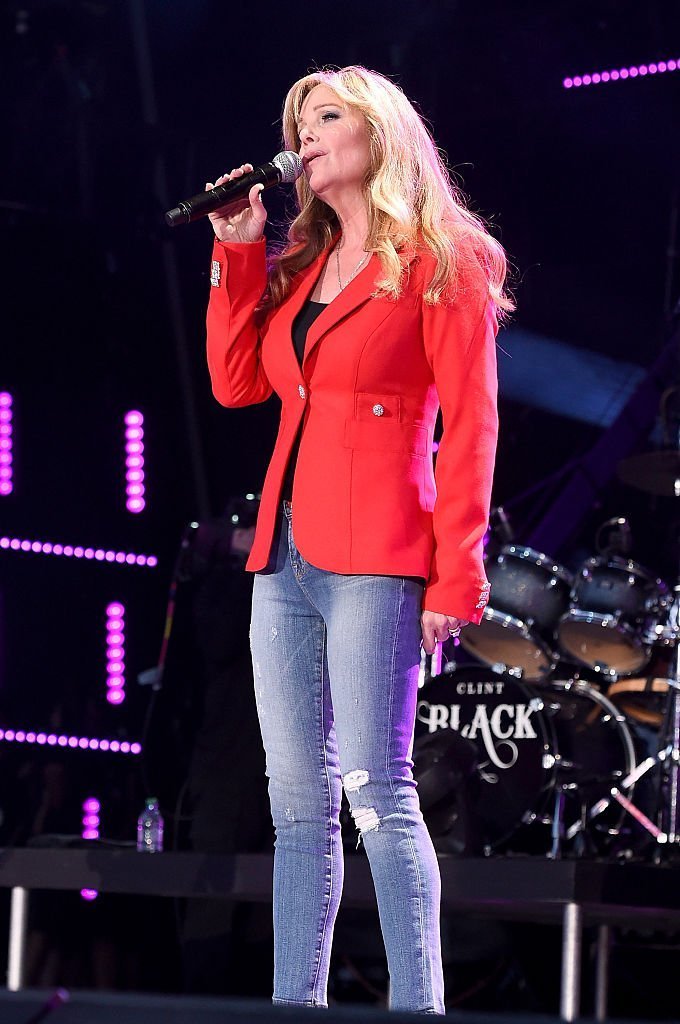 Clint Black and Lisa Hartman Black perform onstage during 2016 CMA Festival - Day 2 | Getty Images
Lisa Hartman played the popular rock singer Ciji Dunne. aWhen Ciji was written off the show many fans demanded her return. She returned as Cathy Geary until 1986 when members of the cast were cut due to budget problems.
Lisa is also a Grammy-nominated country singer and is currently married to Clint Black. They live in Nashville, Tennessee with their 2 daughters.
Larry Riley
Larry Riley played Frank Williams on "Knots Landing." In 1989, he went to rehab for alcohol and drug treatment and also discovered he was HIV Positive. After rehab, he returned to the show.
He passed away in 1992 after experiencing AIDS-related renal failure. He was 38 years old at the time of his death.
Teri Austin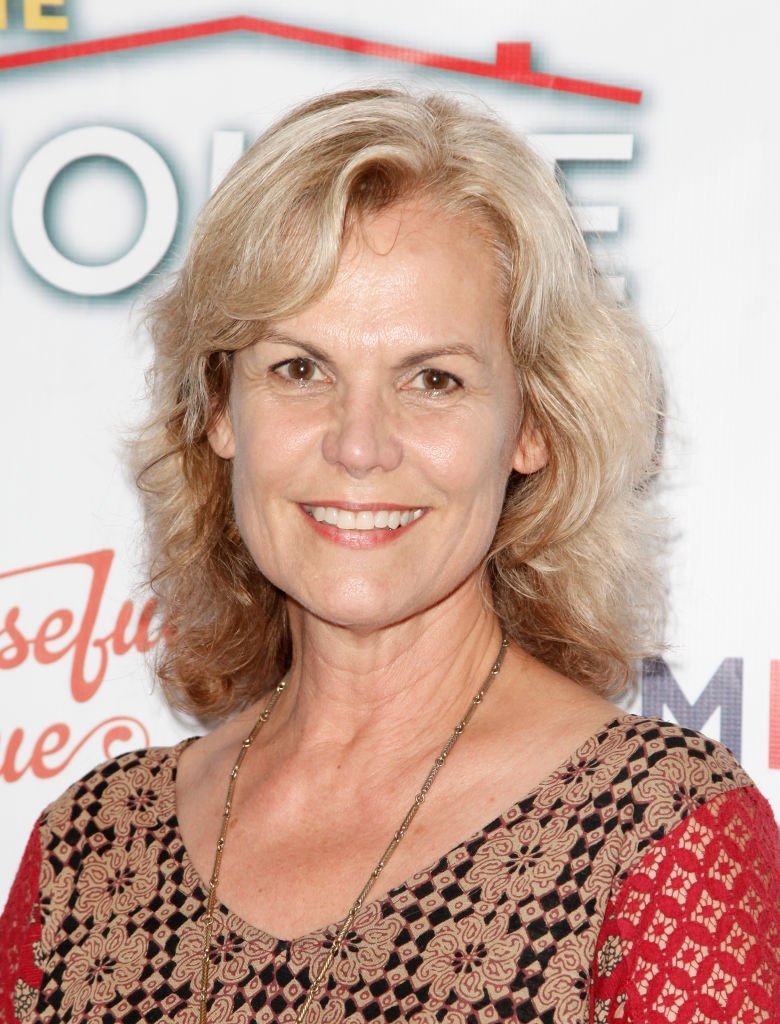 Teri Austin attends the premiere of FilmRise's 'Life In The Doghouse' at Writers Guild Theater | Getty Images
Teri Austin played Jill Bennet for 5 years on "Knots Landing." She left the show in 1989 and went on to appear in "Quantum Leap," "Seinfeld,' and "Beverly Hills 90210."
In 2001, she officially retired from acting and is working as an animal rights activist in Los Angeles, California.
Michelle Phillips
Michelle Phillips played Anne Matheson Sumner. She left the show to take on a role in "Beverly Hills 90210."
Michelle is married to Steven Zax. She has been married five times and has 3 children with 2 of her former husbands. Michelle has retired from acting and singing.
Claudia Lonow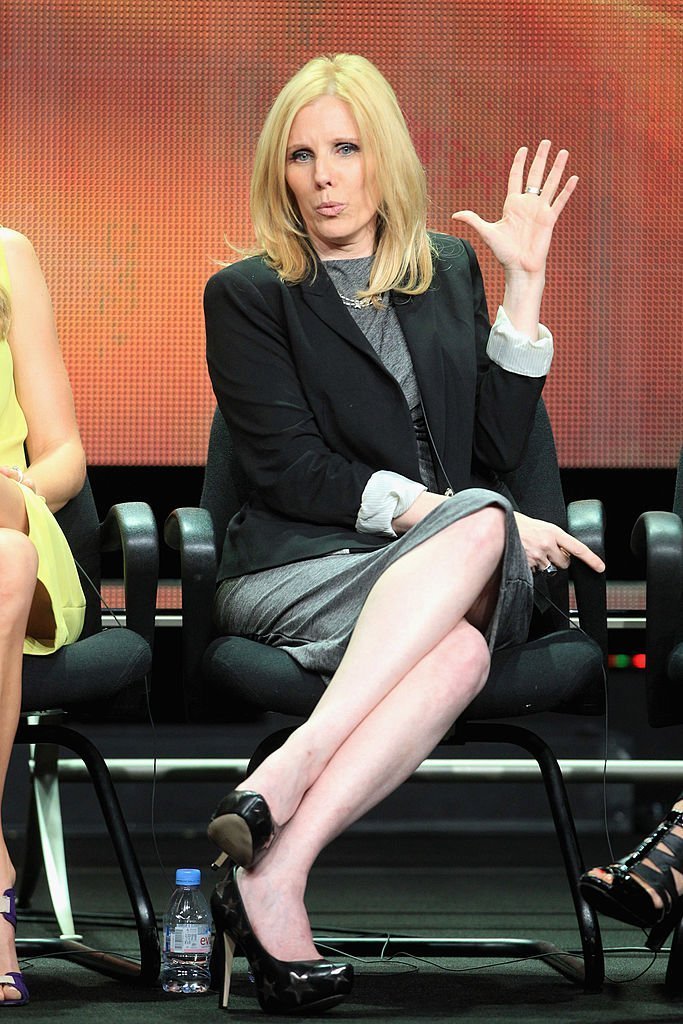 Claudia Lonow speaks onstage at the "How to Live with Your Parents (for the Rest of Your Life)" panel | Getty Images
Claudia Lonow played Diana Fairgate on "Knots Landing." She left the show to pursue other areas of the entertainment industry.
Claudia started writing and producing projects like "The War at Home," "Crowded," and "Less Than Perfect." Her work bagged her the Audience Choice Award at the 2015 Los Angeles Indie Film Festival for the film project, "Bummed."
Kathleen Noone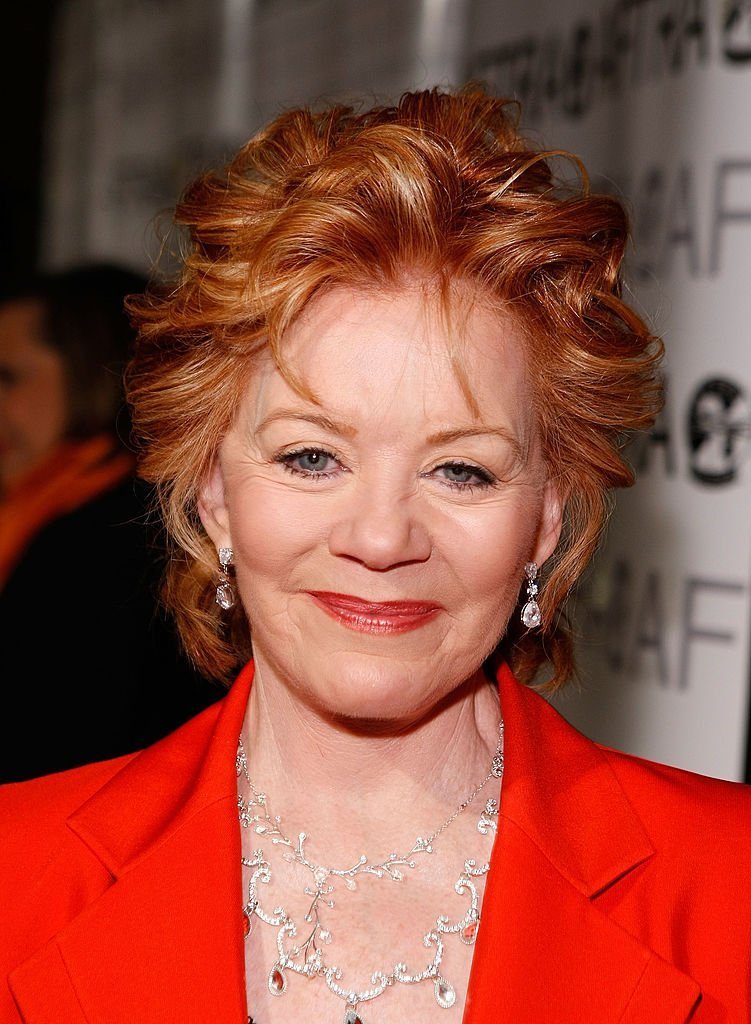 Kathleen Noone arrives at the 2009 AFTRA Media and Entertainment Excellence Awards | Getty Images
Kathleen Noone played Claudia Whittaker. Noone was already an award-winning actress before the show and went on to act in the primetime drama "Sunset Beach."
She also had a recurring role on "Passions" and appearances in "Dexter," "The United States of Tara," and "About Fifty."
Kent King
Kent King's breakthrough role was as Julie Williams on "Knots Landing." She was offered a role in "The Young and the Restless" but decided to take a role in "Port Charles."
She also guest-starred in "General Hospital." She went on to star in "Night Shift" which is a spinoff of "General Hospital."
Alec Baldwin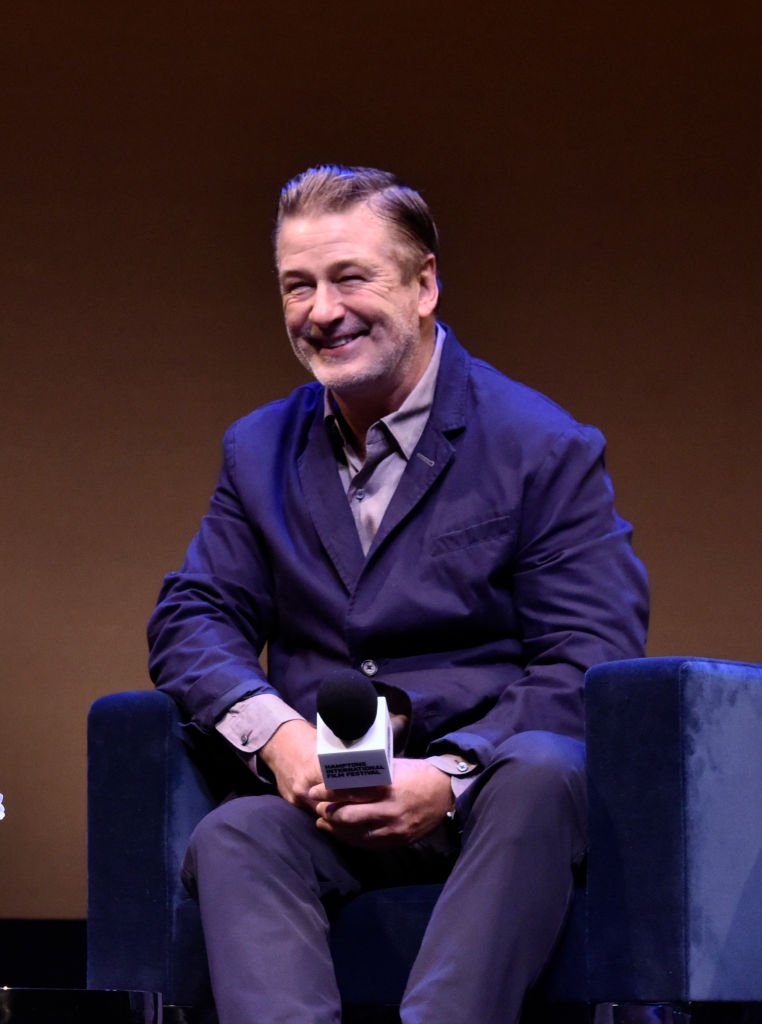 Alec Baldwin speaks onstage at A Conversion with Brian De Palma during the 2019 Hamptons International Film Festival | Getty Images
Alec Baldwin also had his break into the industry as Joshua Rush on "Knots Landing." He went on to gain mainstream success and has starred in many major productions including "The Aviator," and "The Shadow."
He has won multiple awards including 2 Emmy Awards, 3 Golden Globe Awards, and 7 Screen Actors Guild Awards.
Lar Park-Lincoln
Lar Park-Lincoln played Linda Fairgate. She currently lives in Dallas, Texas with her 2 children. She was married to Michael Martin Lincoln who passed away in 1995. She was diagnosed with breast cancer in 2008.
Hunt Block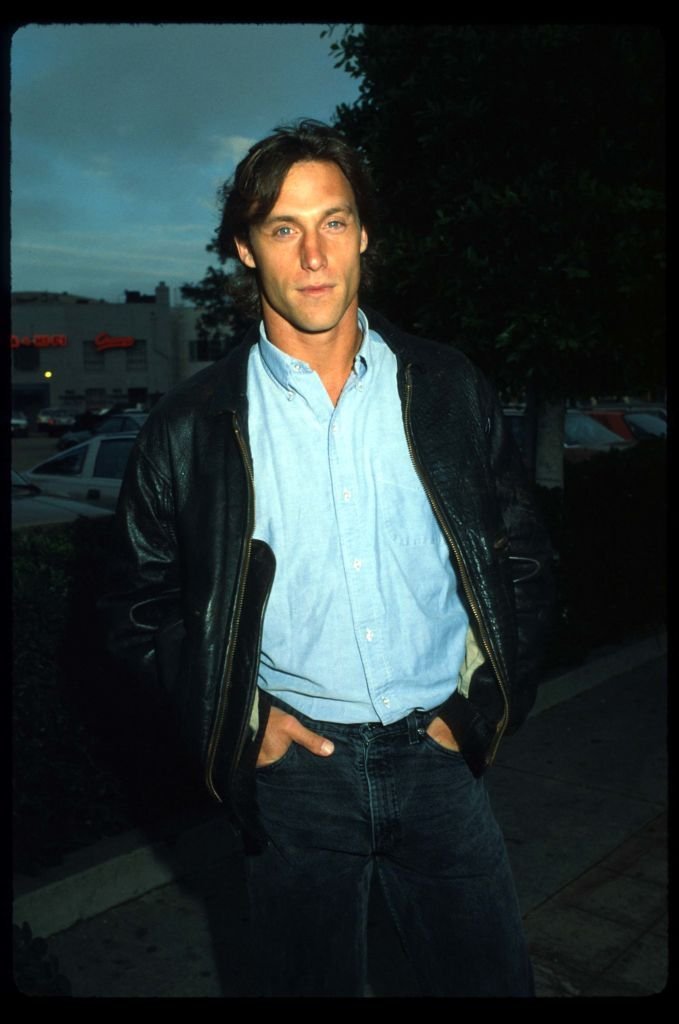 Actor Hunt Block stands with his hands in his pocket at the premiere of "Arthur 2" June 22, 1988 in Los Angeles, CA. | Getty Images
Hunt Block joined "Knots Landing" as Peter Hollister. He left the show in 1987 and went on to act in soap operas like "Guiding Light," and "All My Children." He then signed a 5-year contract to act in "As the World Turns." In 2010, he acted opposite Angelina Jolie in "Salt."
Victoria Ann Lewis
Victoria Ann Lewis was a veteran soap opera actress when she landed her role on the show as Peggy. She is now working as a support system for actors with physical ailments or disabilities. She also reprised her role for the reunion of "Knots Landing: Back to the Cul-de-Sac" in 1997.
Steve Shaw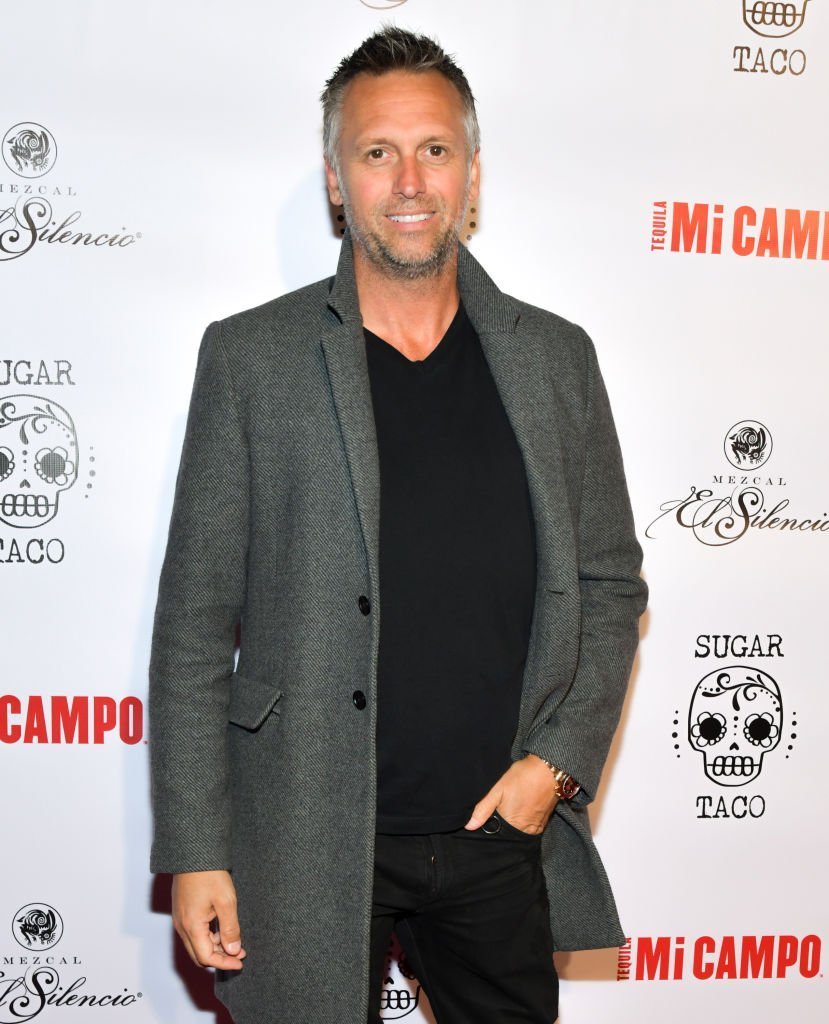 Steve Shaw attends the launch of the vegan Mexican restaurant Sugar Taco at Sugar Taco | Getty Images
Steve Shaw played Eric Fairgate on the show from 1979 until 1987. He returned to "Knots Landing" occasionally, but in 1990 he passed in a traffic accident in Los Angeles at the age of 25.
Joseph Cousins
Joseph Cousins played Bobby Ewing in "Knots Landing." He went on to retire from acting in 1995. He is now working as a stylist for the Orient Express Furniture company.
James Houghton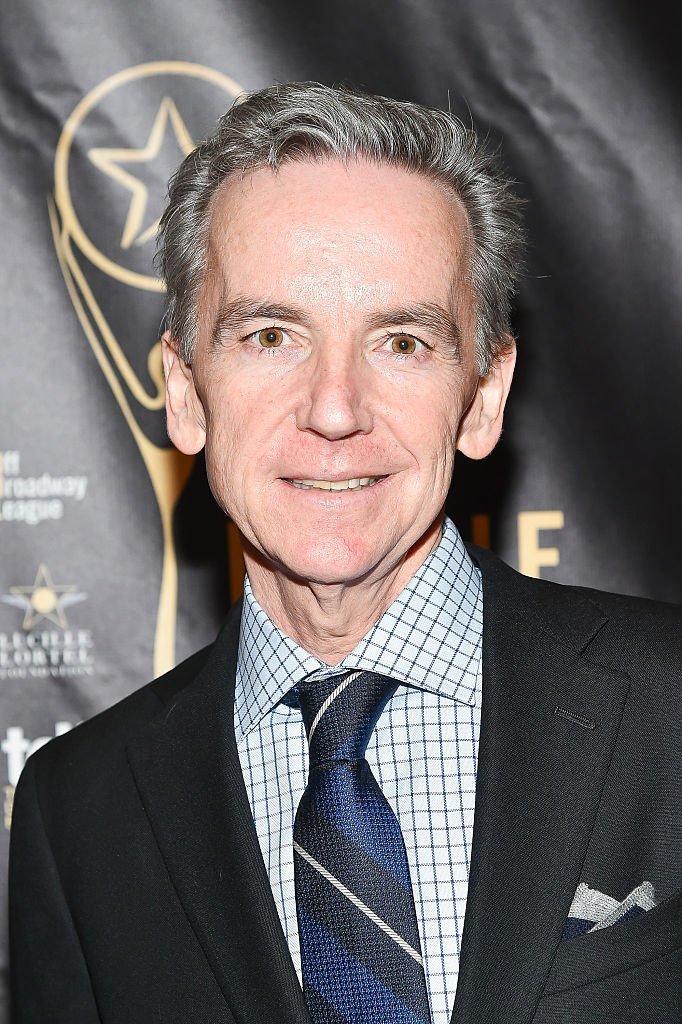 James Houghton attends the 2016 Lucille Lortel Awards on May 01, 2016 in New York | Getty Images
Appearing in the first 4 seasons of "Knots Landing," James Houghton played record producer Kenny Ward. After James Houghton left the show, he became a writer for "The Young and the Restless" and "The Bold and the Beautiful." He has won 4 Daytime Emmy Awards and 2 Writers Guild of America Awards for his work.
Kristy Swanson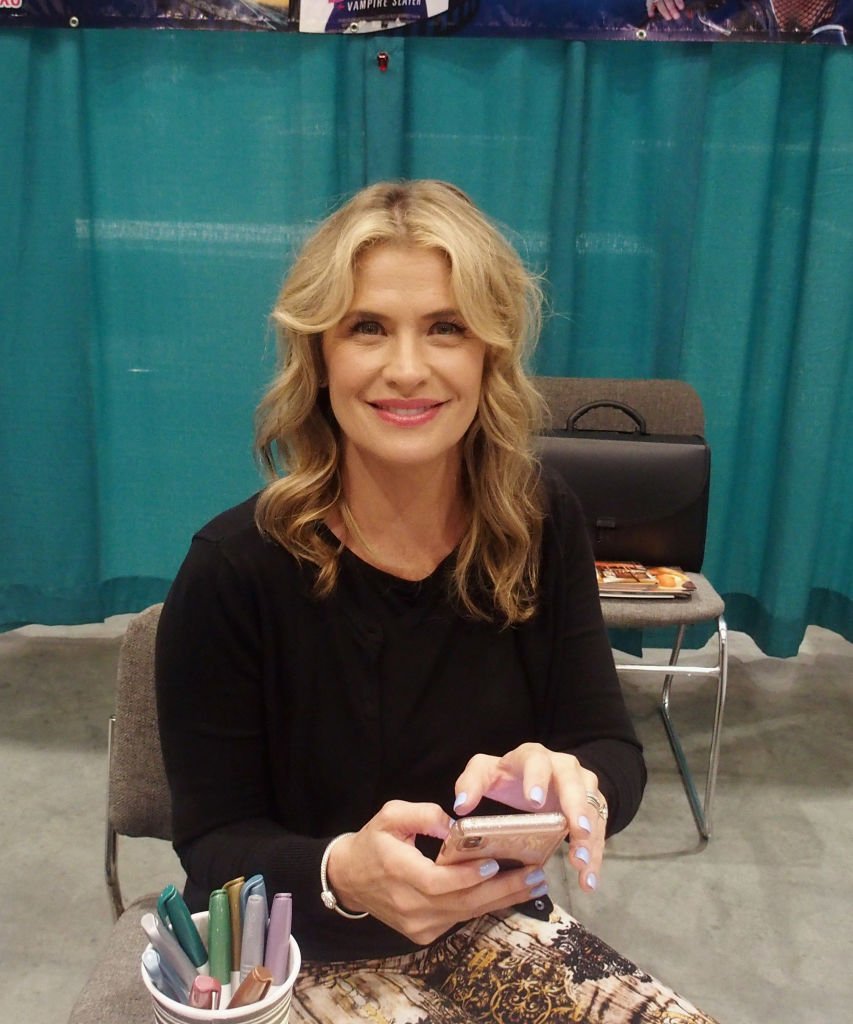 Kristy Swanson attends GalaxyCon Raleigh 2019 at Raleigh Convention Center | Getty Images
Before becoming the original Buffy, Kristy Swanson starred on "Knots Landing." She later went on to act in other series and films like "Flowers in the Attic." In 1992, Swanson starred in 'Buffy the Vampire Slayer." She is married to figure skater Lloyd Eisler since 2009. They have a daughter together.
Stacy Galina
Stacy Galina played Kate Whittaker. After the show ended she acted in a string of short-lived sitcoms including "Daddy's Girls" and "Hidden Hills." She also famously appeared in the 1988's film "Children of the Corn." She has guest-starred in "Will & Grace," "Boston Legal," and "Friends."
Mark Haining
Mark Haining played Mort Tubor in "Knots Landing." He then went on to star in "The Young and the Restless" and "The Taking of Beverly Hills." He retired but returned to the industry as a director in 2015.
Charlene Tilton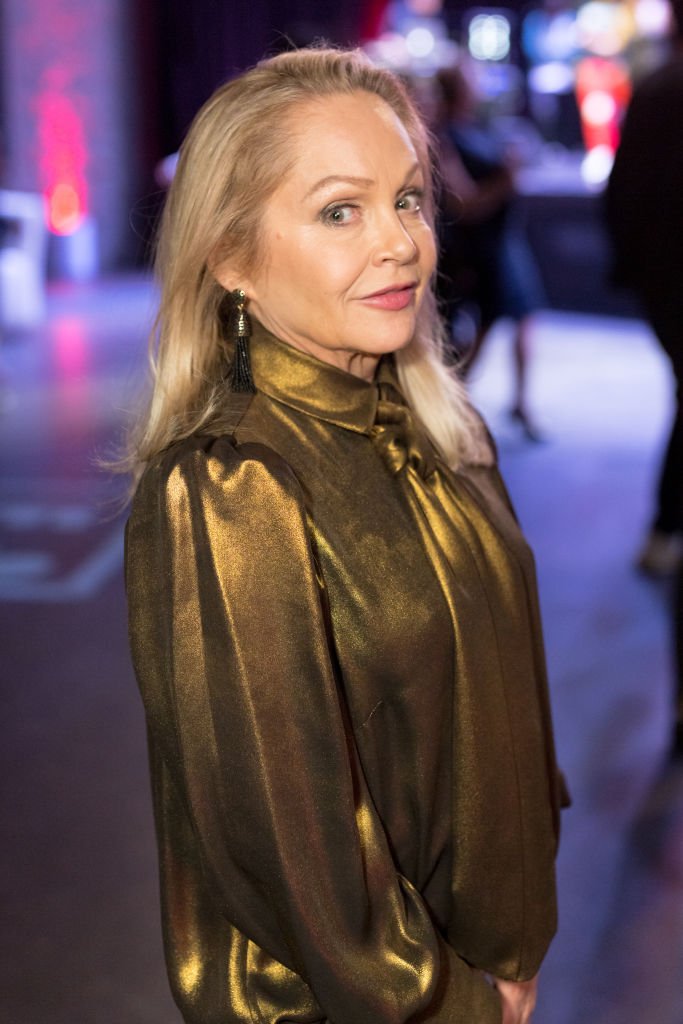 Charlene Tilton attends the Charmaine Blake Presents The Faber Ryan Youth Foundation Gala | Getty Images
Charlene Tilton played Lucy Ewing on "Dallas" and appeared for one episode on Knots. The shows made her a pop culture icon and she reprised her role in 2012 for the TNT's revival of "Dallas." She also competed on the British reality competition, "Dancing on Ice." She was engaged to Cheddy Hart from 2001 until 2009 when he passed of heart failure. They had a daughter, Cherish Lee together.
Nicollette Sheridan
Nicolette Sheridan played Paige Matheson. She went on to act on ABC's "Desperate Housewives" In 2016, she divorced her second husband, Aaron Phypers
Please fill in your e-mail so we can share with you our top stories!