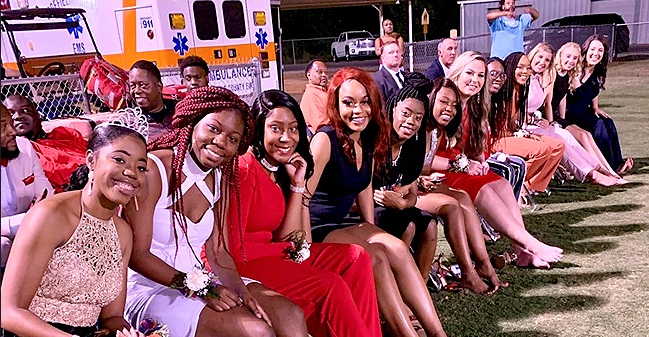 facebook.com/crystal.lotz
South Carolina Homecoming Court All Walk Barefoot in Support of Candidate Who Had a Seizure before the Game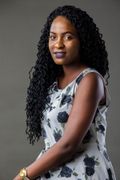 Homecoming queens of a high school in South Carolina touched touched the hearts of many by walking barefoot on game day to support classmate with epilepsy.
The homecoming queen candidates of Strom Thurmond High School in Edgefield, South Carolina, broke the internet with their kind hearts.
According to the Facebook post made by Crystal Lotz Hadden, the school's Assistant Principal, 12 homecoming queen participants had walked barefoot to give support to their ailing fellow participant.
As seen in the post which was made on Oct 5, a day after the homecoming event, the candidates were pictured without their shoes on and the world can't get over the level of kindness it depicts.
As reported by PEOPLE, the initiative to walk barefoot began when Nataleigh Deal, 19, had epilepsy and suffered a seizure at the beginning of the homecoming game on Friday.
As a reuslt, Deal had been told by her mom and sister not to wear heels because she was still unstable.
According to GMA, Deal's special needs teacher, Miesha Gordon, had alerted other homecoming candidates of her predicament.
To make Deal comfortable, they all decided to ditch their fancy shoes for the homecoming and walk barefoot for her sake.
When the other queen began taking off their shoes, Deal was surprised, but her shock increased when they started chanting her name.
To take their support to a higher level, she was made the homecoming queen among queens. Speaking about the thrilling experience, Deal said:
"At that moment when I found out I couldn't wear heels, I didn't feel too good, I heard [them] saying my name and [then] I became homecoming queen. I was feeling much better."
Lillian Mann, a fellow homecoming court referred to Nataleigh as "such a sweet person" and wanted to help her feel like a queen after "watching her have her seizure."
It was indeed an emotional day for Deal, who has Down Syndrome and her family.
People reports that Deal's sister, Carleigh was so touched by the gesture that she took to Facebook to shower praises on the girls for such a thoughtful act. She wrote:
"The news interviews, the love, and support we have seen from this community is all more than my mom, Nat or myself ever could've imagined."
Deal's case was similar to what happened in September at S&S Consolidated High School in Sadler, Texas.
As reported by People, a senior, Trinity Arrington, shared her homecoming crown with her good friend, Emily Petty, who has Down Syndrome.
She explained that she gave her friend the crown because Petty always wanted to be a princess. It was unusual yet beautiful to see two queens hold hands and wave at everyone and blow kisses.
Showing love and support to people is something that can never get old.
Please fill in your e-mail so we can share with you our top stories!