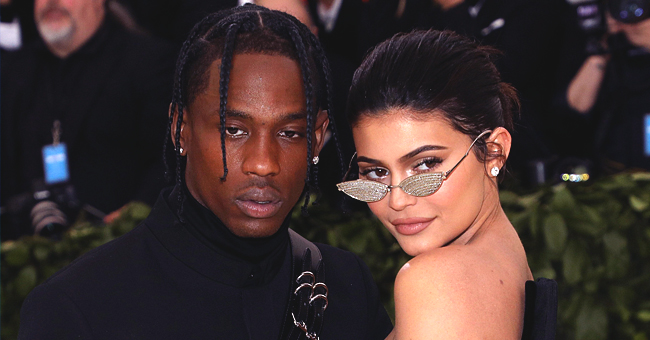 Getty Images
Kylie Jenner Revealed Her Desire to Have More Kids Amid Her Break from Travis Scott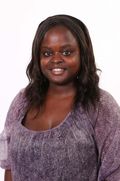 Kylie Jenner answers questions from her fans and reveals that she is ready to have more children. Despite her recent break-up, the reality star still wants to expand her family.
After confirming her break-up with Travis Scott, Kylie Jenner is getting candid about her future plans for her family.
In a rare move, Kylie Jenner opened up her Instagram stories to a ask me session. The reality star revealed that she is interested in having more children, she says:
"I can't wait to have more babies but not ready just yet."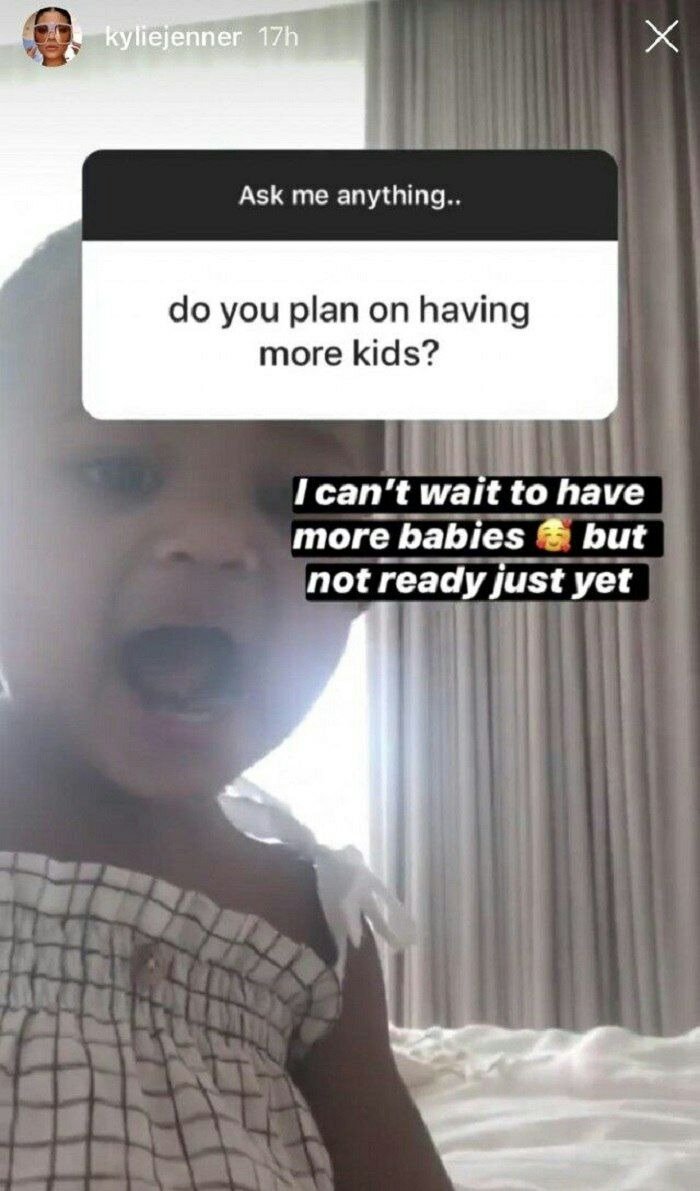 Kylie Jenner answers fans question on her instagram story | Source: instagram.com/kyliejenner
Jenner and Scott are currently separated. The couple has taken to social media to confirm their break-up. They have also emphasized their commitment to co-parenting their daughter, Stormi Webster.
Giving more insight into her life, Jenner reveals that she originally wanted to name her daughter Rose. In a throwback picture, she writes:
"About a year ago with my baby ? where does the time go…"
Recently, Jenner was body-shamed for her bikini pictures. People are accusing the star of altering her body and not looking natural in her poses. One person comments:
"Stop with the surgeries!!"

Fan encourages Kylie to stop having plastic surgery done on her body | Source: instagra.com/kyliejenner
A source close to the "Life of Kylie" star says that she broke up with Scott because he wasn't ready to settle down, it is explained:
"There were several issues that made them decide to take a break. Kylie is all about family life and really wants a second baby. She still has trust issues with Travis. He hasn't been giving her the commitment that she needs. Travis isn't ready to give her all that she wants."
Asking more questions about motherhood, Jenner also revealed that her pregnancy craving included Eggos and In N out takeout.
Jenner also shared that her daughter speaks so well because she has made an effort to speak to her clearly in English, she explains:
"I talk to her like an adult and explain everything to her!! Even when she was too young to talk. They are little sponges. Also flash cards!!|
Amid her breakup, a source tells PEOPLE, Jenner has always looked up to big sister, Kim Kardashian and Kanye Wests' relationship because she was hoping to have a lasting relationship. Scott and Jenner have spoken publically to co-parenting the best they can.
Please fill in your e-mail so we can share with you our top stories!