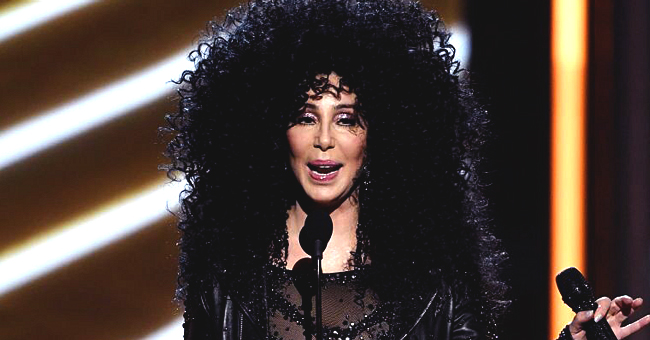 Getty images
Cher Shares No-Makeup Selfie and Fans Love It
A picture of veteran singer Cher makeup-free is fast going viral as netizens publicly solicit that she discloses the secret to her ageless looks.
The award-winning entertainer shared a close-up selfie of herself via Twitter on Monday. She made a rare sight going makeup-free for the new photo.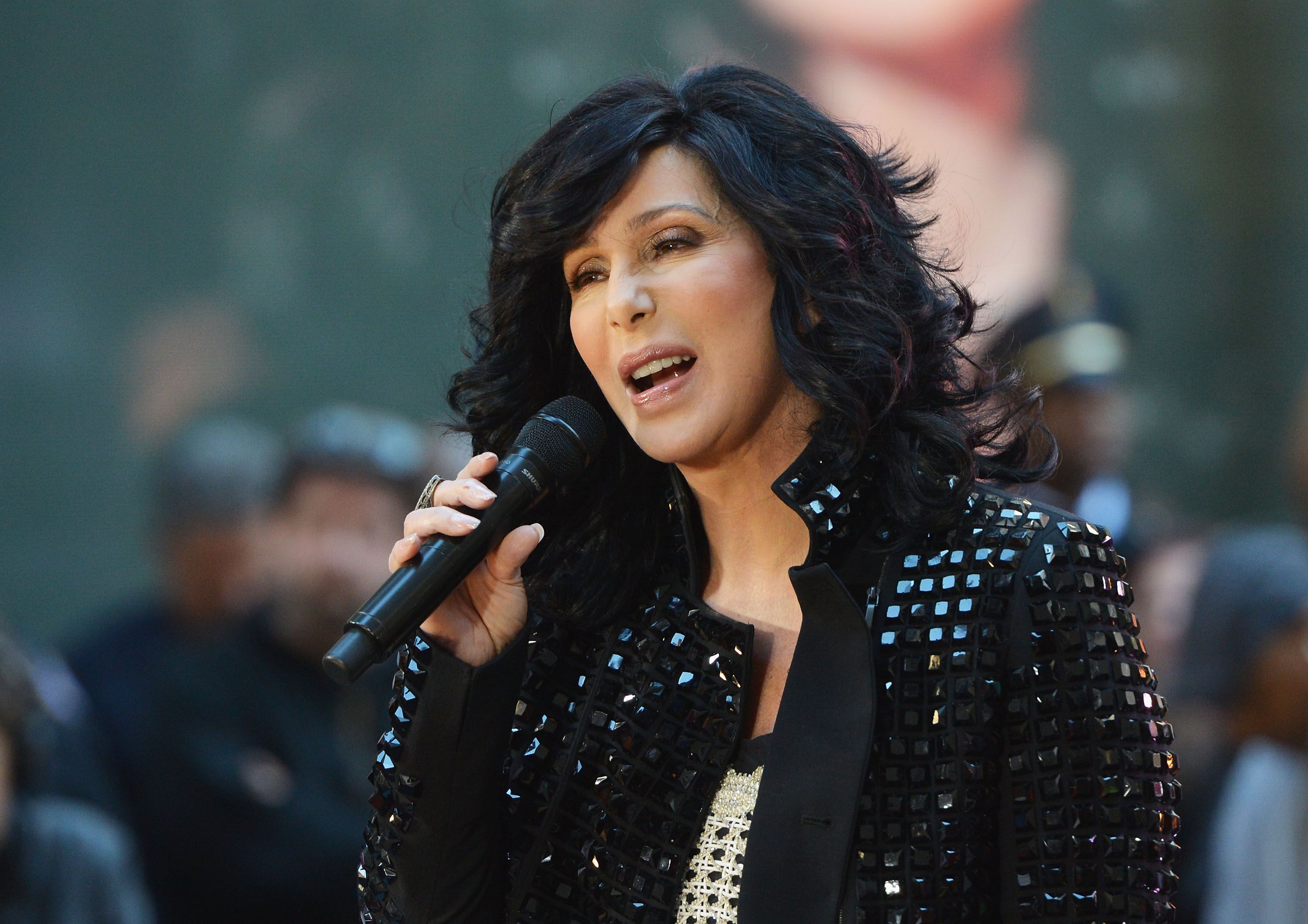 Singer Cher peforms on NBC's "Today" at NBC's TODAY Show on September 23, 2013 in New York City | Photo: Getty Images
"PAULI DID IT!" CHER SAYS OF HER GORGEOUS PHOTO
Much like is observed with the much younger generation, Cher took the picture in front of a mirror. Thanks to her standing so close to it, viewers get a very close look at her youthful skin and beautifully sculpted facial features.
In her caption, Cher proudly explained that the fresh look is all thanks to someone named Pauli. The 73-year-old wrote,
"Pauli made me look better, but she says young girls do this."
The picture is unlike Cher's norm, which usually includes a full makeup coverage and a glitzy outfit. From the reactions, however, it appears fans prefer the natural look much more than her usual diva appearance!
Quickly, one fan @nickybrownson commented on the post, calling her:
"youthful queen"
Another fan, @cherilynsgypsy responded gushing over the snap:
"WHAT HOW is someone this perfect?!"
Surprisingly, Cher humorously responded to the comment writing:
"I don't know. PAULI DID IT."
"YOU NEED TO LISTEN TO PAULI MORE," A FAN TELLS CHER
The photo has gone on to become very popular online, with fans taking to Twitter to air their surprise at just how amazing the "Tramps & Thieves" star looks beneath all the makeup. One other supportive fan, @BetsyNevil3 wrote,
"Pauly knows what's happening!! But, to tell you the TRUTH, you don't need any help. 73 and looking like you do!! If only we all could look like that when we reach your age."
Another fan, @Cherdraw admonished Cher to take more selfies of herself barefaced:
"YOU NEED TO LISTEN TO PAULI MORE. WE NEED MORE SELFIES."
The frenzied reaction to Cher's makeup-free snap style continues with many expressing a longing that she should share the secret to looking so beautiful even when she's well past her prime.
THE SECRET TO CHER'S YOUTHFUL LOOKS
The answer to the question asked by Cher's fans is contained in a 2018 article by Today. It has the goddess of pop, as Cher is commonly nicknamed, explaining that she owes her agelessness to a few simple lifestyle habits. Cher said in an exclusive interview with TODAY's Sheinelle Jones,
"I don't drink. I don't smoke. I don't do drugs — I never have, I work out. I'm pretty good with my diet, except I like chocolate."
She also shared that perhaps her never stopping work has helped her stay fit and active. While her regimen seems to be bringing forth such good results, the sterling entertainer revealed that, like many others her age, she still struggles with aging.
That is, however, hard to tell going by how Cher still manages to rock the stage with so much confidence about her, and it explains why she has fans even amongst the younger generations.
Please fill in your e-mail so we can share with you our top stories!