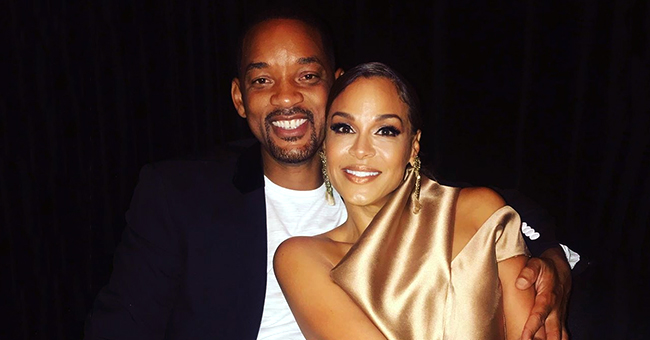 Instagram/shereezampino
Will Smith's Ex-Wife Sheree Zampino Happily Poses with the Actor & Jada Pinkett Smith in New Pics

Will Smith's ex-wife Sheree Zampino recently offered a look into her blended family with the actor and his wife, Jada Pinkett-Smith. Sheree also left a word for folks who may have a problem with their relationship.
The former "Hollywood Exes" star shares a close relationship with Will and Jada, but that has generated some negative remarks in the past.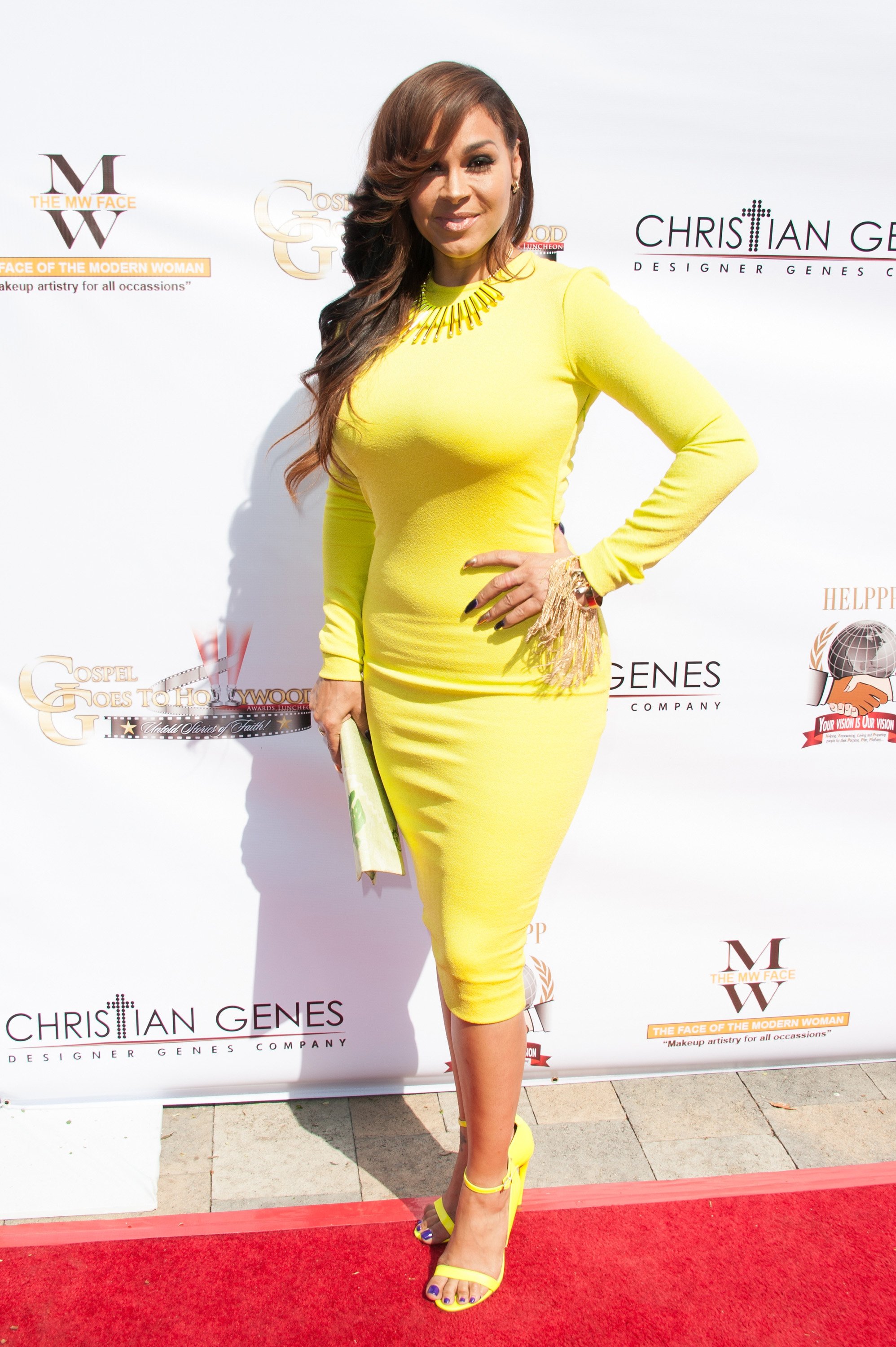 Sheree Zampino at the Gospel Goes To Hollywood event on Feb. 26, 2016 in California | Photo: Getty Images
Recently, all three hung out together to celebrate Will's latest film "Gemini Man," and one of the photos Sheree shared on Instagram showed her resting against the actor's chest while he had an arm around her.
"It's been a hell of a journey between us and I'm grateful! You have been the provider of many ego deaths and profound lessons."
"I love & honor this man!" Sheree gushed in the caption before going on to reveal Jada took the pic.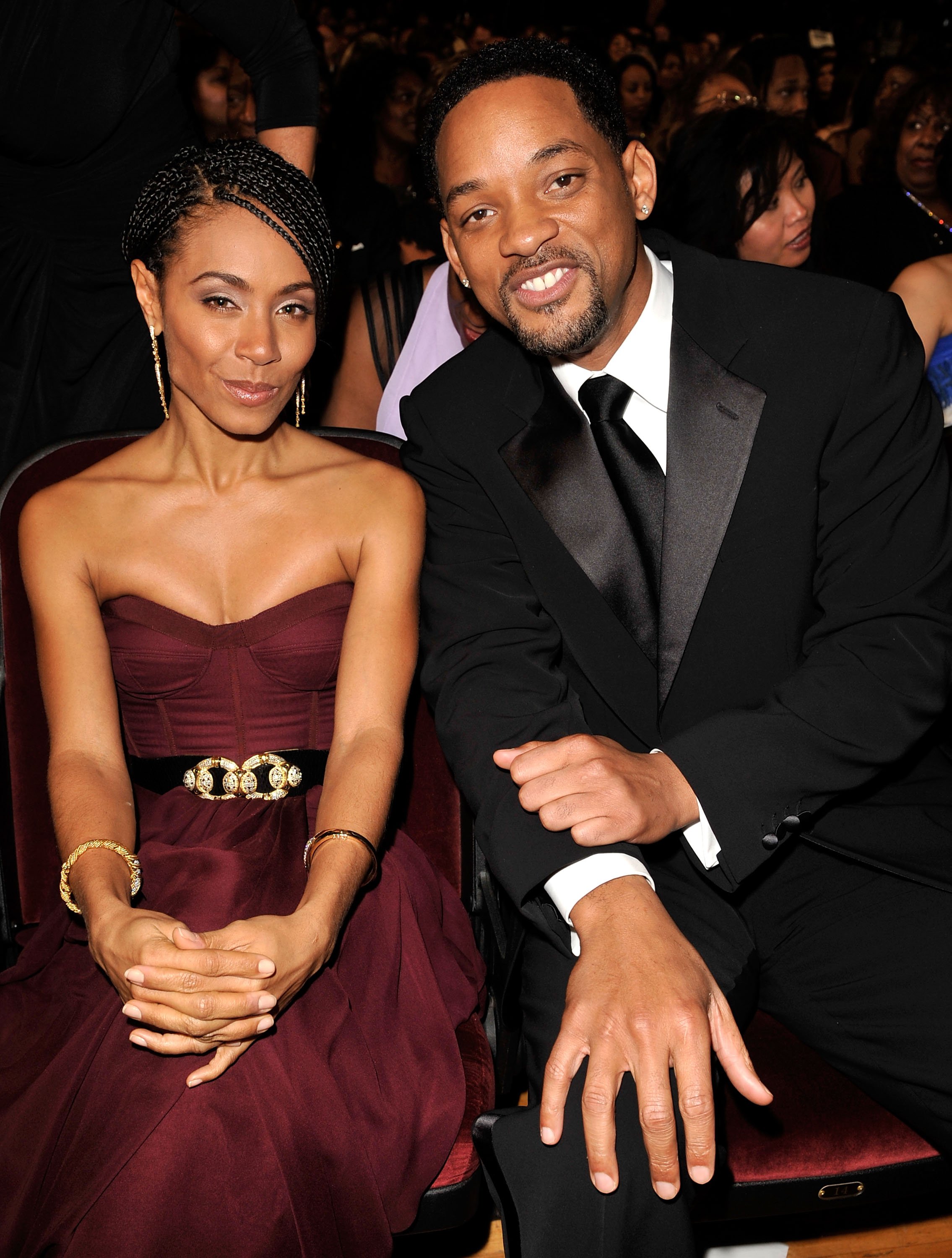 Jada Pinkett Smith & Will Smith at the 40th NAACP Image Awards on Feb. 12, 2009 in California | Photo: Getty Images
Probably to beat the trolls and social media police to it, she added:
"I know this is gonna have some of you less mature, less evolved, and perverted folk all up in a tizzy! Have a blessed day. I know I will."
Sheree, 51, also shared a picture of herself, Will, and Jada coming together for a group photo. "What a fantastic evening of family, friends, and celebration!" she shared.
A third snapshot showed the entrepreneur hugging Jada as she declared that she adores and honors the "Red Table Talk" star. "It's simple...she loves my kid," Sheree added.
Sheree and Will were married from 1992 to 1995 and share son Trey, 26. Will married Jada in 1997, and together they have a son Jaden, 21, and a daughter Willow, 18. They now make up one of Hollywood's blended families.
According to MadameNoire, Sheree's disclaimer on her picture with Will might have been explicitly worded because of an incident that happened last year.
After Sheree shared a throwback picture of her and Will with their son while they were still married, internet users slammed her for posting another woman's husband.
"This is a great & interesting discussion — I can't post a picture of my SON's parent without criticism," Sheree responded at the time. "For the record, I LOVE the father of my child, but I DO NOT want @jadapinkettsmith MAN!"
Jada, 48, also proved that it's all love between her and Sheree when she joined Will in wishing the New York native a happy birthday last year.
"Happy birthday [Sheree Zampino]... It's been a hell of a journey between us and I'm grateful! You have been the provider of many ego deaths and profound lessons. And through it all, I'm so happy we've found space to laugh together, cry together and share joy together within our blended family. You've been a gift. I'm wishing you the world."
Sheree and Jada had a rough start in their relationship, per PEOPLE, but as time went on, they learned how to remain in each other's lives and put the children first.
Today, the Smith family has become one of the few Hollywood examples of how blissful a blended family can be.
Please fill in your e-mail so we can share with you our top stories!