Todd Chrisley of 'Chrisley Knows Best' Shares Quote about Getting It Wrong Amid Lawsuit against a Georgia Tax Official
Todd Chrisley of "Chrisley Knows Best" takes to social media to share a quote "pregnant with meaning" soon after reports that he and his wife, Julie, have sued a Georgia tax official. 
The famous reality star posted the picture of a television screen on his Instagram page on Tuesday. A short quote by American theologian Tim Keller is the only thing visible on the screen.
It reads:
"Worry is fear that God will get it wrong, and bitterness is believing He did."
The message seems heavily laden with meaning as it comes very soon after reports shared that the patriarch is suing a Georgia tax official for what he alleges to be a corrupt relationship with his estranged daughter, Lindsie. 
Chrisley captioned the picture with a simple message that reads:
"And this is the word…"
The picture is one well-received by Chrisley's massive fan following as many took to the comments section to air their gratitude for the post.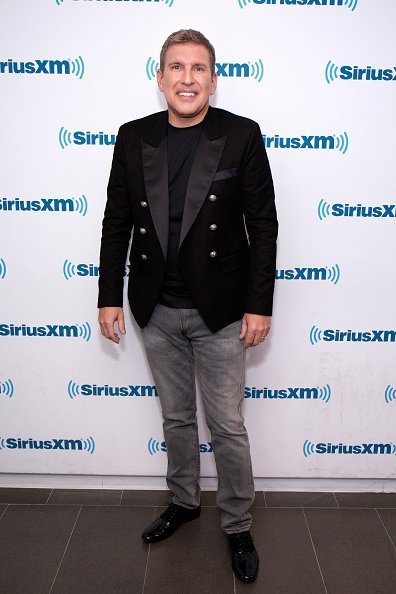 One such fan, @mzden_rn wrote:
"Truer words have never been spoken. Amen."
Another @jessicaesm1114 also wrote:
"I needed to read this today! Thank you for posting this."
While another, @kgilbert84 commented:
"I'm so glad things are looking up for you and @juliechrisley!!!"
It was also on Tuesday that the Chrisley couple left netizens stunned after TMZ aired reports that Todd had decided to file a lawsuit against Director of the Georgia Department of Revenue's Office of Special Investigation, Joshua Waites. 
The entrepreneur strongly believes that Waites entered into a relationship with his daughter so he could obtain personal information about him for an investigation into the family's finances.
Todd also reportedly submitted text messages between Waites and Lindsay, which has the tax official making a direct demand that Lindsie should provide information about Todd. 
The new court case is just brewing and comes soon after Todd, and his wife of over two decades were pronounced clear of state tax evasion. 
Todd had proudly explained in a statement following the joyful news:
"Julie and I knew all along that we had done nothing wrong and that when the facts all came out, we would be fine."
On a victories note, he further explained that he was immensely grateful that the authorities were "willing to keep an open mind," and cross-check all the evidence found on the case. 
Unfortunate, the tax evasion scandal is not over for the Chrisleys. According to "PEOPLE," although the Chrisleys were cleared of all state tax evasion charges last week, they still face federal tax evasion charges.