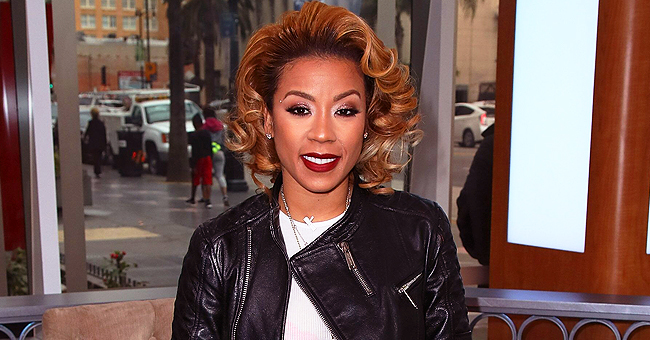 Getty Images
Keyshia Cole Glows While Celebrating 38th Birthday with Boyfriend Niko Hale & Friends Months after Giving Birth
Keyshia Cole celebrated her 38th birthday just two months after she gave birth to her second child.
Keyshia Cole is living her best life. She is also preparing to debut her new BET Networks reality show focusing on her experience of becoming a mom again.
Keyshia has just given birth to her second child, a beautiful baby boy, she is in love, and she just turned 38.
Keyshia and Niko have yet to share any photos or even the name of their baby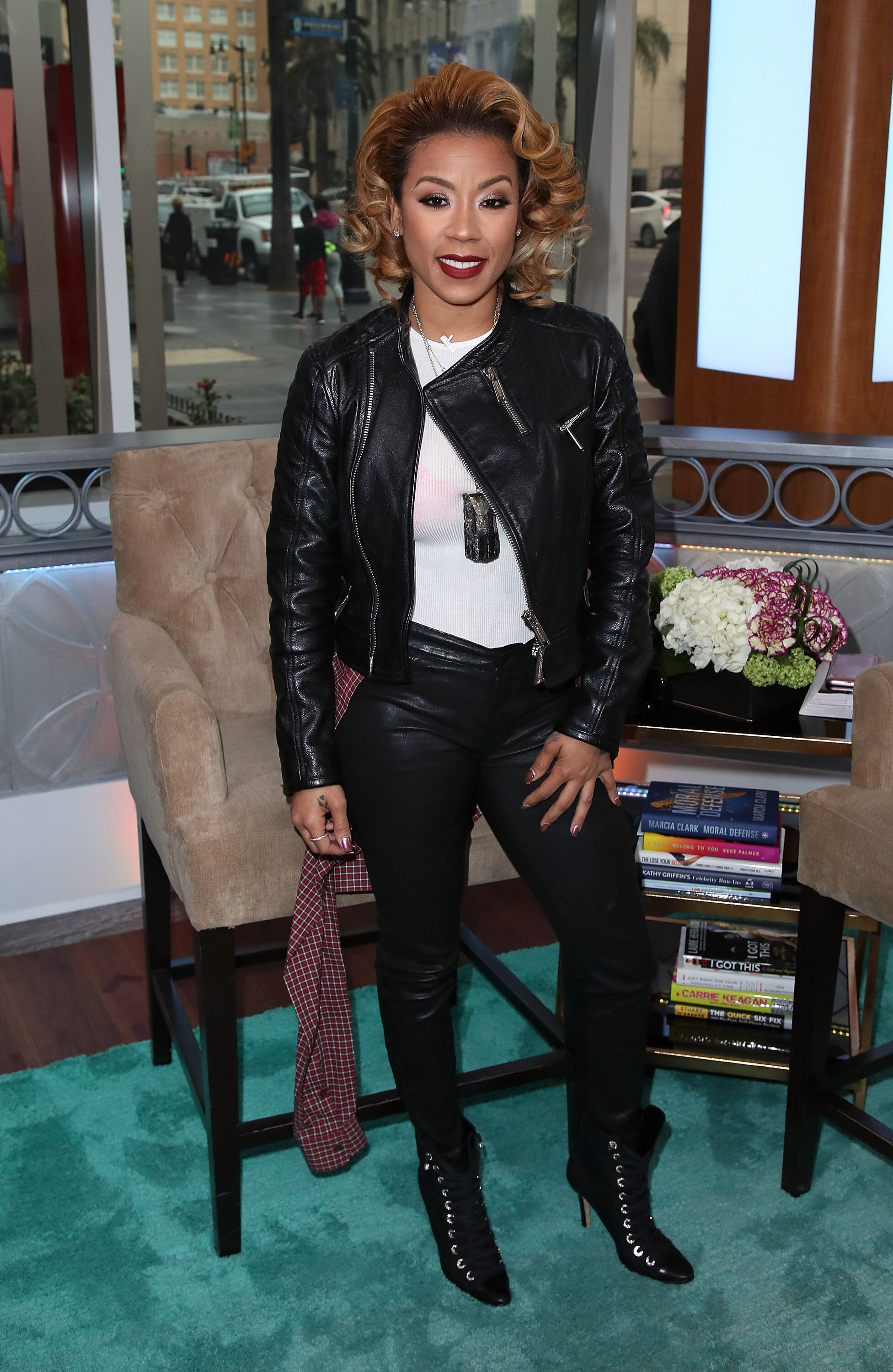 R&B singer and reality star Keyshia Cole/ Source: Getty Images
HAPPY BIRTHDAY KEYSHIA COLE
Keyshia celebrated the special occasion with her boyfriend, Niko Khale, the father of her son, lots of friends, good music, and special ice cream birthday cake.
What more could a girl ask for? Keyshia posted a photo on Instagram to thank all her fans for all their loving birthday wishes. She wrote:
Thank you for all the Birthday wishes. (I've seen them ALL?) Truly a blessing.... Love you all ❤️
AN ADORING MESSAGE FROM NIKO KHALE
But of all the messages she received, Niko's was surely her favorite. The 23-year-old posted a photo of Keyshia on his Instagram and captioned it:
"Happy Birthday QUEEN @keyshiacole ? Everyday is like 90's R&B w you ❤️ To many more ?"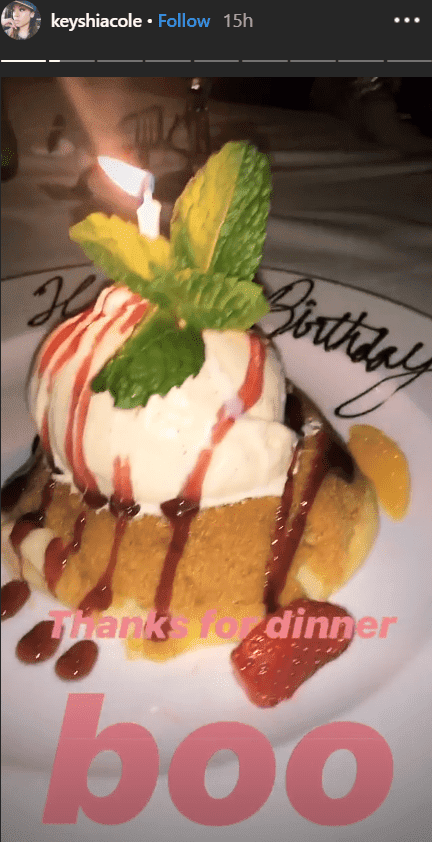 Keyshia Cole's birthday cake/ Source: keyshiacole
FANS SHOWER KEYSHIA COLE WITH LOVE
Keyshia's fans showered the singer with loving messages wishing her a happy birthday and congratulating her on the birth of her beautiful boy.
"Happy birthday!!! My favorite female artist ???" from alisajoo_
"Happy Birthday, Keysh! ??" from _drew_ivy_carter
Keyshia's post garnered hundreds of messages and over 200,000 likes from her followers.
FANS CAN'T WAIT FOR KEYSHIA COLE'S NEW SHOW
As we've already revealed, Keyshia is about to premiere a new reality show on BET, and it's going to centered on her new challenge as the mother of a newborn.
Keyshia and Niko have yet to share any photos or even the name of their baby boy, and the fans can't wait to meet him on the show.
Keyshia shares a son, Daniel Jr., 9, with ex-husband former professional basketball player Daniel Gibson.
KEYSHIA COLE'S BABY WAS BORN, BUT NO BABY PICTURE
Keyshia Cole's fans are anxiously waiting for the star to post the first photo of her newborn baby boy.
Keyshia and her boyfriend Niko Khale welcomed their son on August 1, 2019, but the only snap we saw was of big brother Daniel with a bundle in his arms.
The family has shared no photos of the baby and hasn't even revealed his name. Keyshia must be keeping it all for the big reveal on her new BET reality show.
Please fill in your e-mail so we can share with you our top stories!